It might not surprise you that 80% of women in comms have seen incidences of unconscious bias play out in their company. But it should be a shock to learn that 64% have actually been discriminated against in their career and 33% have been sexually harassed -- and well over half didn't report either for fear of professional repercussions.
These were just a few of the many illuminating responses we received in our inaugural survey of Women in Comms, which 160 women from across the industry -- and around the globe -- took part in this year. You can see the full results in the Prime Reading section of Light Reading here: Light Reading's 2017 Survey of Women in Comms.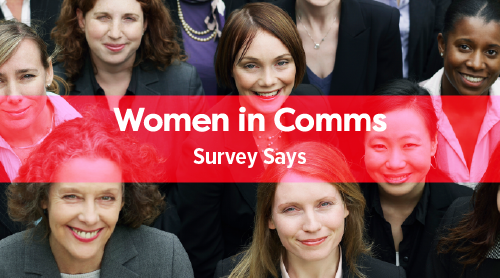 The results are important because they paint a realistic picture of what women in our industry experience on a daily basis and their perceptions of their employers and the industry at large. As McKinsey Senior Partner Lareina Yee pointed out to us, surveys like this also matter simply because they quantify a problem. It might be easy to dismiss stories of sexism or discrimination as unrepresentative of most women's experience or as coming from "one bad seed" at an otherwise supportive company, but our hope is that this survey will put numbers to the issues that many, if not most women in comms are faced with every day. That makes it much harder to ignore!
Even more interesting than the numbers, however, are the personal stories that our survey respondents shared with us about their own experiences and perceptions. These are included throughout the survey, as well as in full at the end of it.
---
Register for Women in Comms' upcoming breakfast and panel in Denver on Thursday, September 28, where will be discussing the survey in more detail. Register for free right here. We look forward to seeing you all there!
---
We'd love your feedback on the survey and, importantly, how to use the information in it to move forward and build a better workplace for everyone. Please feel free to leave your thoughts in the comments section of the survey or email me directly at [email protected].
Head over to the Prime Reading section of Light Reading for the full survey report, Light Reading's 2017 Survey of Women in Comms, and we look forward to hearing more from you all as we work together to improve the professional landscape for women in comms.
— Sarah Thomas, Director, Women in Comms