Startup's President on Squashing Self-Imposed Setbacks
Mentors provide invaluable career guidance, but 128 Technology's Susan Graham Johnston encourages women in the communications industry to actively seek out sponsors as well -- advocates that open new doors professionally.
A new door recently opened for Johnston -- in early October, she took on the role of president of 128 Technology , a startup Secure Vector Routing company with over 100 employees. Johnston brings 20 years of experience in management, engineering and enterprise technology roles to her new position, and has previously worked with the Linde Group, Oracle and Bain & Company. She's also a frequent speaker at events geared toward guiding young women considering careers in business and technology such as the Alliance for Girls and Dare2BDigital Conference.
In this Mentor Monday, Johnston shares her lessons learned from participating in mentoring programs, how to be your own best advocate, and how women in the tech and comms industries can "change the game for other women" in small and large ways. Read on for more.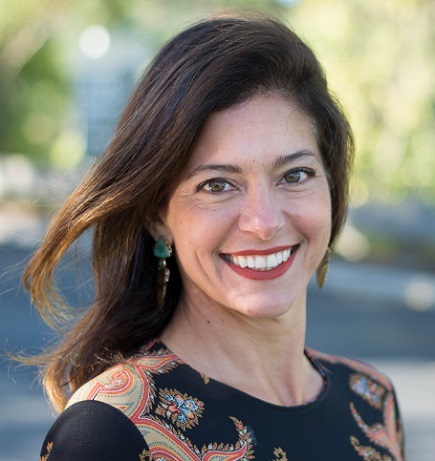 Women in Comms: What will your new role as President of 128 Technology entail?
Susan Graham Johnston: First and foremost, it's a partnership. CEO and co-founder Andy Ory and Founder and COO Patrick MeLampy bring incredible visionary and technical leadership to 128 Technology. I complement them with experience running organizations at scale with global reach. As a startup delivering a transformational new technology we need to take risks and be entrepreneurial. That being said, we are already over 100 people, operating in the Americas, Europe and Asia, so building a cohesive team that executes as a whole while we grow requires aspirational vision but also operational execution.
WiC: What is your leadership style and how do you create an inclusive environment for the teams you manage?
SGJ: I'm energetic, set tough goals and thrive on seeing teams rise to the challenge. Building an inclusive environment starts with a deep-seated care for people, and a strong sense of equity. Teamwork starts with trust, and trust is often harder to establish with people who are different from you. I help team members focus not just on the actions that need to happen, but also their motivations and emotions.
It takes time, but when you build a team that is committed to the collective success rather than their individual success and truly support each other, execution accelerates and incredible results follow. I also get a kick from defying stereotypes.
WiC: How have you mentored other women to develop strong leadership qualities? What's your advice for women that are looking for mentoring opportunities?
SGJ: Women should understand whether they are looking for a mentor or a sponsor. These are very different -- mentors help you "in the room," meaning they can coach you, give you feedback on skills or capabilities and show you how to improve. Sponsors help you "outside the room," meaning they advocate for you, they actively seek to create space for you to move forward in the organization, or they open doors and highlight opportunities for you. Everyone needs both, and while you can ask someone to mentor you, you need to earn sponsorship.
My belief is women seek out mentoring perceiving there is some sort of "gap" to close to get to the next level when in reality they have the skills they need. Many women would be much better served by dedicating that energy and time to getting comfortable advocating for themselves and their work; and then building a professional network of contacts who can ultimately help them "outside the room."
If you are seeking mentoring, then focus on three things -- 1. Be easy to help, meaning prepare and take the minimum amount of time you need from the person you are asking for assistance; 2. Balance your ask with what you can give in return -- business relationships thrive on reciprocity, and even early in your career there is always a way you can help others; and finally 3. Thank people for their help -- even if this is later, after you've landed that big job or nailed the project.
I've participated in structured and unstructured mentoring programs with both women and men. Women often need the jolt of confidence, and may not even be aware of habits they have developed that undermine their authority until you point them out. The way I've worked in a mentoring relationship is typically six months of structured engagement -- the mentee sets her objectives, we meet on a regular basis to discuss, strategize and review outcomes. After six months, it becomes more ad hoc, where we touch base on career changes, tough conversations, etc. It is a joy to see people you've mentored take on bigger roles or accelerate their careers.
Next page: Overcoming barriers in a male-dominated industry