Nutanix's First CIO Balances Her Many Roles
In 2016, Nutanix emerged as one of only a handful of tech vendors to go the IPO route. After going public, the company decided it needed some changes to help with its rapid growth. One of the first orders was to find a CIO.
After a career that included a job at NASA during her junior year of high school, along with stops at Cisco, Yahoo, GoPro and others, Wendy Pfeiffer accepted the Nutanix CIO position in January.
As the CIO of a 60-person IT shop, Pfeiffer has many responsibilities, including meeting staffing needs, filling the ongoing skills gap, as well as the adjusting to the world of cloud and digital transformation that are challenging every information technology leader. At the same time, Pfeiffer is looking to take advantage of what Nutanix offers in terms of managing public and private cloud, as well as hyper-converged infrastructure. (See Nutanix Buddies With Google, Tackles Hybrid Cloud.)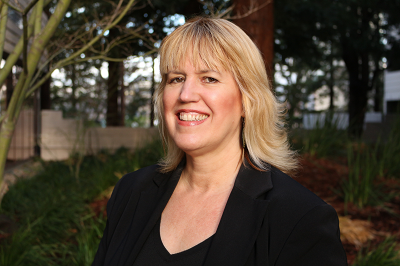 In her view, if the technology is good enough for Nutanix's own data centers and infrastructure, it will work for customers as well.
"We are huge consumers of our own dog food, and we have got every version of anything we've ever built with any OEM partner ever since the dawn of time," Pfeiffer said in a recent interview. "I've started a campaign since I've been there to try to elevate a little bit: I call it drinking our own champagne."
Pfeiffer also sits in a unique place in the Silicon Valley hierarchy. She's one of only a few female CIOs, as well as a woman executive at major technology provider. It's given her a unique perspective.
"I'm not feeling like I'm representing for all women everywhere, but you know what? If a couple of women could look at how I'm behaving and realize that it's okay to be authentic, that would be a good outcome for sure," Pfeiffer said.
You can read our full interview with Pfeiffer on Light Reading's sister site -- Enterprise Cloud News. (See Nutanix CIO: We Drink Our Own Champagne.)
Related posts:
— Scott Ferguson, Editor, Enterprise Cloud News. Follow him on Twitter @sferguson_LR.
PARTNER PERSPECTIVES
- content from our sponsors