In her role as director of the OPNFV, Heather Kirksey's goal is to bring together the worlds of telecom standards with open source software development to ultimately build an open platform for NFV.
Taking on this huge, challenging task makes Kirksey well-suited to tackle her other, more personal goal: bringing together women and men in the telecom and open source world to create a more balanced and open workforce. (See OPNFV Director Opens Up on Women in Tech.)
Kirksey has a long history in the telecom and open source industry, holding roles at MongoDB, Alcatel-Lucent (NYSE: ALU) and Motive, and a whole host of standards-making groups, including participating in the standards process for TR-69 with the Broadband Forum . She joined as director of the Linux Foundation 's Open Platform for NFV Project Inc. in February of this year. (See Kirksey Steps In to Lead OPNFV and An Intimate View: Standards vs. Open Source.)
Kirksey will be hosting the OPNFV Summit in Burlingame, Calif., which Light Reading is attending and sponsoring. The goal of the conference is to "provide a collaboration and education space for innovators, developers and end users of NFV."
But, to help with her personal goal of also increasing women representation in open source -- something she's actually seen get worse over the years -- Kirksey has also teamed with Women in Comms to host a networking happy hour event for women and "their allies," those men who are interested in learning about the issues and being supportive.
As Kirksey explains it, "In my career, I haven't seen things get much better for women so I want to experiment with bringing men into the conversation to see if it has an impact on larger community."
We share her hope that it does!
Ahead of the event, Kirksey caught up with Light Reading to offer companies, women and men some great, practical advice about how to improve gender diversity in our industry, as well as explains why large, often slow-moving companies might be best positioned to spark a change.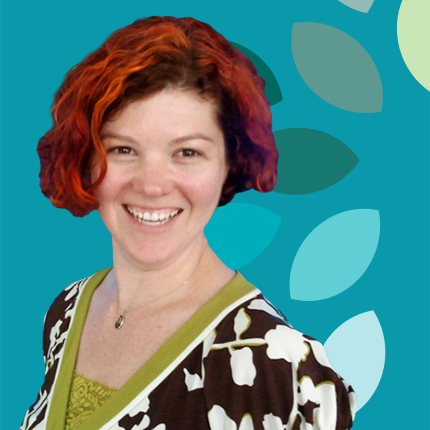 ---
Light Reading is partnering with the OPNFV to host a happy hour networking event for the women of open source and their allies on Tuesday, November 10, after the second day of the OPNFV Summit. We hope to see you there!
---
Light Reading: Would you say that it's a good time to be a woman in comms, or are there still formidable challenges for women in our industry?
Heather Kirksey: Yes. On the one hand, it's an extraordinary time for anyone to be in our industry; I've spent 17 years in tech, most of that in telecom, and the transformational nature of what's happening to networks right now is more exciting than at any point in my career. In times of change and disruption, there is always greater opportunity for outsider perspectives to be heard in a way they might not have before.
On the other hand, as all stats will tell you, the number of women in the industry has been in steady decline for years. It's been getting worse, not better.
LR: What does a "pro-woman" workplace look like, and how can we achieve that in a meaningful way in large, oftentimes slow-moving companies?
HK: Large, slow-moving companies are sometimes as well positioned as any to effect change, because they can be more amenable to strategic directives from the top than small, chaotic startups. It's like an iceberg -- they may be more difficult to steer, but once you turn them, there's no stopping them. IBM, for example, has been known for years as one of the better environments for women in the industry, and they're hardly a small or young company.
As with anything that matters, you link compensation at the top to an outcome you want to see, and things have a tendency to change. Why treat diversity any differently?
To answer the first part of the question, a pro-woman workplace is a place where women are safe from overt and subtle harassment, where they're evaluated on results rather than style, and where they're given access to both mentors and sponsors. It's an environment where they can bring all their talents in the performance of the job for which they're being paid, rather than having to expend their talents in overcoming bias before they can even get down to work.
LR: In your opinion, how can the industry both hire more women and improve the pipeline so there are more qualified women to recruit?
HK: I think many of the tech companies beginning to report their diversity data publicly is a great step in the right direction -- you can't change what you can't measure, and you won't change what you don't commit to publicly.
We're the tech industry -- we're supposed to be able to use our scientific and engineering minds to try out novel solutions to problems and then change our behaviors based on what does and doesn't work. If we put as much of our collective brainpower on a results-based approach tracking which initiatives, which tweaks in job descriptions, which alterations to CS curriculum, which changes in reviews and interview processes yield positive outcomes as we do on solving other problems, I believe we could make a difference.
Treat it as a big data initiative; try PoCs around different team compositions, interview styles, and retention activities. Stop tolerating the really smart programmer or really powerful executive who treats his colleagues like dirt. Be agile and willing to try multiple things rather than reaching philosophical perfection. Do something rather than wringing your hands; fail fast, fail early and don't be afraid to break things.
If we brought a spirit of innovation and analysis and really, really, really cared, I do believe we'd be able to make a difference.
LR: What is your advice for men in the industry who either don't see why this issue matters, or who want to support women and create a more diverse workforce?
HK: My biggest piece of advice to either category of men would be to simply come to the table with an open mind and open ear. Too often I see men asserting (that the problem doesn't exist, that they don't participate in making it worse, that they know how to fix it) rather than asking questions (What is your lived experience? How can I help? What exacerbates, and what ameliorates?). That certainly doesn't further understanding and dialogue.
One thing I'd say to inspire men is that diverse environments tend to be healthier for everyone in them, less competitive and more collaborative, and that breaking down some of the gender barriers and gender roles can give them more air to breathe, more opportunity to make a healthy work-life balance, more space to be themselves as well. Also, research has shown that companies with a more diverse mix, especially at board and executive levels, tend to perform better financially. Who wouldn't want that?
LR: As a leader, what is the number one piece of personal advice you would give to help women achieve their goals in a male-dominated field?
HK: Own who you are -- the more of your authentic self you can bring to your work, the more of yourself you have to give. You are bombarded by so much off-topic tactical advice (dress in a slightly feminine but pleasingly neutral sort of way, avoid vocal fry, etc.) that it can distract you from your real job, which is to innovate and make great things happen.
Seth Godin has famously said, "You can either fit in or stand out. Not both." As a woman in a male-dominated field, it can already be almost impossible to fit in; use that as fuel to stand out and make discontinuous impact that matters to you.
— Sarah Thomas,

, Editorial Operations Director, Light Reading