Life as a woman in the comms world is like a balancing act, with your professional life on one side and your personal life on the other, according to Cheri Beranek, the president and CEO of Clearfield, Inc.
As a woman who has been in comms for some time, Beranek should know. A founding member of Clearfield Inc. (Nasdaq: CLFD), she was appointed president and CEO of the optical fiber provider in 2007 after having served as President of APA Enterprises' subsidiary APA Cables & Networks. Within 15 months of her appointment, she successfully re-positioned the company, reversed 20 years of losses, recorded five consecutive years of profitability and posted gains in both the market capitalization and shareholder equity.
To get some insight into her secret to success, we checked in with her via email and gleaned some great advice on overcoming challenges, honing leadership skills and more.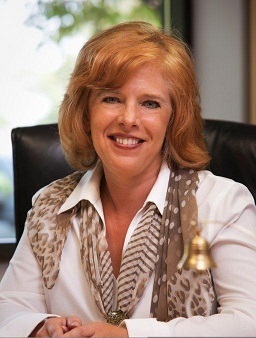 Light Reading: What is the number one challenge for women in comms that is different from the challenges faced by men? What was your biggest hurdle?
Cheri Beranek: While our industry has very few women, I believe the opportunities for women are as broad as they are for men. We hear a lot about the lack of women in STEM careers, but as a woman without a technical education or degree, I advocate that the diversity of training is crucial to the success of our industry.
While I was in graduate school studying mass communications and marketing, I never expected to be working in the technology industry, far less leading an organization that is pioneering the field of optical fiber connectivity. Yet, 30 years later, I believe my ability to understand the value proposition of a technology and to capture that information in a way in which my employees and target customers can consume it is allowing my organization to grow rapidly.
Light Reading: What is the biggest advantage to being a woman in the comms industry?
CB: I can't speak for all women, but as a woman, I believe my biggest advantage is not being afraid to fail. But I had to fail, and recover, to achieve that level of confidence.
Early in my career I had a great job at a startup. I worked 12-hour days, but I loved what I was doing. My boss, who took it upon himself to challenge me through every turn, also supported me through every obstacle. Within four years that company had grown to nearly $60 million in sales and upon its IPO was ready for big growth.
My boss had been promoted to run an acquisition, and I had gone from an entry-level marketing specialist, to being the lead candidate to run the department. But then I overheard a conversation among executives: "A woman will never run marketing on my watch." Unfortunately, I retreated into the depths of what I knew -- working harder and proving "this woman" could do it. Unfortunately, the harder I worked, the more insecure my bosses become. Not only was I passed over for the promotion, but as soon as a man was hired from outside of the company, the pink slip was handed over.
I felt like all the equity I had been building in myself was robbed from me. It was like going bankrupt in my career profile. I considered legal action but I wanted to prove I was the right person for the job -- not have a judge make the decision.
Fast-forward 20 years. Today, as the president and CEO of Clearfield, I have the great fortune of working with some of the brightest, most self-confident technologists, sales people, administrative specialists, marketing gurus, production workers, manufacturing professionals, procurement agents and bean counters in the world.
So what do I do differently today? It's pretty simple: Don't work for or hire insecure people. They will only drag you down. Insecure people play politics. Confident people recognize that politics exist, but they don't get involved in the games. Insecure people are bitter, while confident people promote happiness, and happy people have a much higher contribution rate. Insecure people feel the only way to win is to beat someone else down; confident people collaborate and build consensus.
Light Reading: Can you talk about the importance of mentor programs and how they can make an impact for women in the technology field?
CB: I'm not a strong believer in formal mentoring programs. Structured mentoring can work, but I've also seen it create artificial expectations. Mentoring is something that happens when two individuals make a personal connection based upon personal values and chemistry. Early in my career, a male mentor told me that life was like a three-legged stool -- investing in your profession, your family and yourself -- and while it may wobble at times, as long as you have some level of equilibrium amongst the three, a healthy environment can co-exist.
Along the way, there were some areas where I wouldn't compromise. Dinner with my children was important, so I took limited number of engagements on nights and weekends were sacred. I also believed in bedtime check-in all the way through high school. If I was in Taiwan, it meant calling home in the morning to read a bedtime story to my preschoolers. In the end it was time well invested.
As I've matured, I don't believe there is a utopia environment in which you can achieve perfect balance on a three-legged stool. Rather I see it more like a teeter-totter with your professional life on one side and your personal life on the other. One side supports the other, but just like you learned in kindergarten, you need to take turns.
Light Reading: As a leader, what is the number one piece of personal advice you would give to help women achieve their goals in a male-dominated field?
CB: Know what you want and make sure every action supports it. I've talked a lot about "Outcome Based Thinking." Common sense isn't so common. Improve your odds by knowing your surroundings -- customers, suppliers and competitors.
— Elizabeth Miller Coyne, Editor, The New IP