Amongst the Valley's webscale companies, LinkedIn has one of the more commendable gender splits -- 42% of its 7,600 employees are women -- and these employees are pushing hard to make it even more equitable.
What started as a grassroots movement has grown into a multi-faceted, company-wide initiative that's endorsed by the top, according to Erica Lockheimer, director of engineering growth at LinkedIn Corp. , who is spearheading the movement. Women make up 30% of LinkedIn's leadership and hold 18% of its tech-focused jobs, numbers the company is looking to increase. At the same time, the firm is seeking to improve the culture within the company, help women advance and recruit more to join. (See A Vast Valley: Tech's Inexcusable Gender Gap.)
As director of engineering growth, Lockheimer spends 80% of her time strategically focused on growing LinkedIn's user base -- now at 400 million -- through SEO, content, people, jobs, on-boarding and the mobile web. (See Meet the Architect Behind LinkedIn.)
The other 20% of the time, she leads LinkedIn's Women in Tech program, which includes four areas of focus -- two internal ones focused on mentorship, sponsorship and inclusive training and two external focused on recruiting more women into the company and fostering interest in technology amongst young girls.
Light Reading caught up with Lockheimer at the Grace Hopper Conference this fall, where she delved more into LinkedIn's plans for Women in Tech, as well as sharing her advice for other women and men in the industry.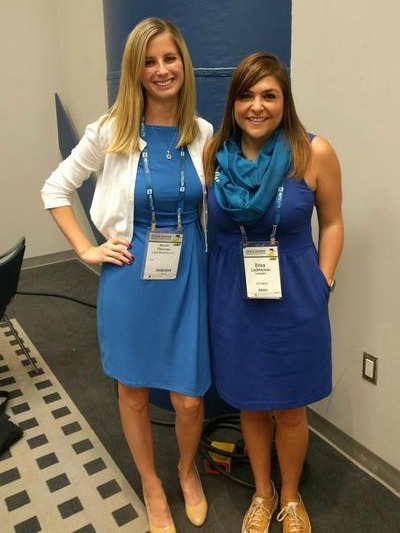 ---
Light Reading is launching Women in Comms as a not-for-profit, independent initiative providing information, networking, mentorship, access to jobs and support for women in the next-gen communications industry in 2016. Visit Women in Comms and get in touch to learn more!
---
Light Reading: LinkedIn has one of the best gender splits in the Valley. What is it doing to continuously improve that at all levels of the company?
Erica Lockheimer: We are seeing improvement over last year -- 1% growth in tech roles and 5% in leadership, but change is very slow; the bar is not where it needs to be. We have a Women in Tech program at LinkedIn that was started a year ago. I lead the Growth and Lifecycle team and am the director of engineering, overseeing 70 people. I didn't want it to be a volunteer position -- we needed a real commitment, so I committed 20% of time and recruited top female talent to go along with me. We created four different tracks … four initiatives we thought were important, both internal and external. Internally, we focus on empowering women at LinkedIn through mentorship, sponsorship. Another is more about how we're communicating at the company between genders. We brought in an external consultant who interviewed women and men here to understand our culture. There were some challenges, and we shared results with executives and quotes from women and men. They said a lot of great things, but there were opportunities. External is about attracting more female talent.
There was a set of us already doing it organically. The executives decided they wanted to double down on this and invest. Once you have executive sponsorship, it makes a huge difference. We are asking for money to do things and they are saying "yes." You start changing the company culture. It was all of us facing similar challenges of doing it organically. We needed to be around like-minded women to learn and get to the next level and get opportunities. We were doing it as a support group and realizing how even a small cohort of us can create an impact. But then it was how do we do it at scale now? Everyone knows the program. If you are not continually talking about it, you want everyone in the hallways to reiterate the conversation and it becomes top of mind and creates change. Being at scale has made a difference for us.
LR: In your opinion, what does a work environment that is supportive and empowering of women look like?
EL: From my personal growth at LinkedIn and what I've seen, I think it's truly about opportunity. When I first started, the Growth Team was less than a handful of people, but now it's grown to 70+ people. It's about getting more responsibility, expanding and having the opportunity to grow and expand your scope.
A successful place for a woman to work is a balance of being around like-minded women, feeling confident I don't have to put on a façade and being vulnerable and being given an opportunity. Invest in it and give it a shot. That includes with men. I have a lot of men on my team, and it's about giving them the opportunity just the same. I have to learn unconscious decisions. It's about awareness -- sometimes you make decisions you don't think about. It feels normal or safe. How do you grow someone? Take a little of a chance and risk. That's what happened with me at LinkedIn. They invested in and gave me coaching.
LR: What is your advice for men in the workplace?
EL: I think it's really about awareness. It's simple things like in a meeting, you have men and women, you look around -- who is talking, who is not. Be aware of those situations where you may have introvert or extrovert. You may have a woman sitting at the table or not -- pull them into the conversation -- all types, men, women, everyone. Have it be top of mind. You start realizing if someone doesn't say much or always gets talked over. Be aware of that. It's not just about women, but men and women. Awareness is key.
That's why we're doing acts of inclusion -- to train our employees. Some of our VPs realized they treated me differently. It's unconscious bias; that is what it comes down to. Being present in situations. Be part of the situation, listen to women, and then you get it. The best thing for a male is to listen and learn and be supportive. Be open.
LR: What is your advice for women in the workplace?
EL: I really go back to the mentorship and sponsorship. Mentors is more like if you're working on something and want additional help. I have several mentors for different areas I have gaps in. Your board of directors for your version 2.0. Figure out your gaps and who is good at them. Pair yourself up with folks that can help you.
The second thing is sponsorship within the company. Either someone will give you that opportunity to take on that scope and bigger role to prove yourself. When you meet with those people who make the decisions, those are the people who give you the opportunities. Sponsorship is something we want to do more formally at LinkedIn. You want to formalize that, so people can say, 'I want to sponsor, how do I do that or seek it out?' Those are the key things.
At the end of the day, you are results driven. You have to be executing and results have to speak for themselves. I go back to, "don't be the best kept secret." Talk about your results. You don't have to showcase yourself, but it's more about talking about what you are doing and how you are improving the metric. You're helping other people have leverage from you to build better technology and tools around it, but you have to talk about it -- repeat, repeat, repeat.
— Sarah Thomas,

, Editorial Operations Director, Light Reading