For the technology industry, 2017 may very well be remembered for being an inflection point as it relates to women in the workforce. The year has already generated an unprecedented level of discussion, action and awareness around issues relating to discrimination, sexism and company cultures -- the effects of which are still playing out.
Women in the next-generation communications industry, a subset of the larger tech world focused on network operators and the companies that serve them, are feeling the effects of "Silicon Valley syndrome" as well:
80% of women in comms have felt treated differently because of their gender
80% have seen incidents of unconscious bias play out in their company
58% think the industry has gotten better for women over the past 20 years
60% think that their company does not have a problem with diversity and inclusion
though 74% would say the industry at large does
These results, from Light Reading's 2017 global survey of women in comms, illustrate the dichotomy that women in comms often face. The comms industry is an exciting space to be in, generally with interesting work, competitive pay and ample opportunity for advancement, but there are still a lot of challenges associated with being a female in what remains a male-dominated space.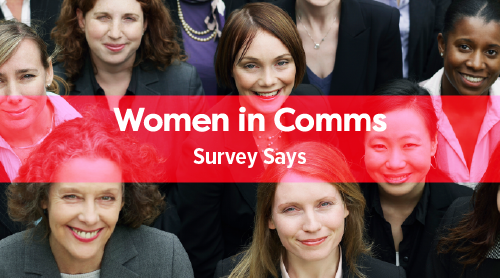 This is the first time Light Reading has undertaken a survey like this, and we officially launched it at the end of April this year -- timing that was purposeful. It was a few months after former Uber engineer Susan Fowler published a memo on the interworkings of Uber that set the Internet on fire with discussion of the toxicity at the startup and other companies like it. It was also well after Elephant in the Valley, a survey of 200 senior women working in Silicon Valley, was published, painting a rather bleak picture for women in tech. (See Uber's HR Nightmare: Company Investigates Sexual Harassment Claims and Tales From the Valley: Bias, Sexism & Worse.)
We wanted to know if our niche of the world, the next-generation communications industry, was as bad as the tech world at large. Is it hard for women to advance in comms? Are toxic cultures, discrimination and sexual harassment the MO here as well?
These are some of the questions we set out to answer. More than anything, we also wanted to hear your personal stories of surviving, even thriving, in comms. And, you did not disappoint! We had a modest 160 women take our survey, but they came from all parts of the world, all levels of experience and many different companies and job functions. The results were illuminating, at times discouraging, but also hopeful about the future for our industry.
We admit that hindsight is 20/20, and there are questions we could've asked better to give you more room to tailor your response, but the results of our survey -- which we plan to replicate on an annual basis -- speaks volumes to where we've been, where we're going and how we will get there. By understanding the lay of the land, we can start to improve it. If nothing else, by quantifying the problems, the industry can no longer ignore them.
Against this backdrop, we've broken the survey into our respondents' demographics, perceptions, experiences and opinions. Make sure you read to the end where our survey takers also shared their anecdotal experiences and personal stories with us. Click on the table of contents below to read on.
[Ed. Note: Numbers were rounded off to the nearest whole number for clarity, so some totals will not equal exactly 100%.]