Colorado-based network infrastructure provider Zayo Group has built itself a diverse workforce -- by design, not happenstance.
The company has made diversity a priority, which has required buy-in from the top, starting with its CEO Dan Caruso, a focused recruiting strategy that seeks out women and under-represented minorities, and the support of all its executives and employees.
One such executive is Sandi Mays, the executive vice president - Tranzact, IT, Big Data, Billing, Client Services Management at Zayo Group Inc. (NYSE: ZAYO). Mays has shown her commitment to advancing and promoting women by building a team that is 63% female, with more than half of her hires in the past two years being women. She also has the highest employee satisfaction results of anyone in the company and launched zForce, an internal program to connect employees with mentors and help them become technical leaders.
For these accolades and more, Mays was the recipient of Women in Comms' inaugural Leading Lights award for 2016's Most Inspiring Woman in Comms. We checked back in with her about how she -- with the support of her employer -- has been able to achieve meaningful diversity and level the playing field for women in the past year. Here's what she had to say. (See WiC Leading Lights Finalists: Most Inspiring Woman in Comms .)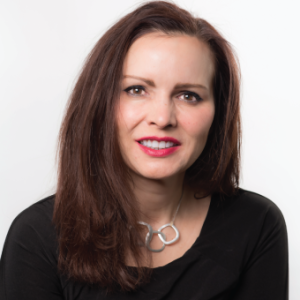 ---
Mays will be speaking at Women in Comms' next networking breakfast in Denver on September 14. Visit WiC online and get in touch to join us in Colorado!
---
Women in Comms: I understand you have hired 50% women in two years and have a team that is 63% women. Has this been a conscious effort on your part?
Sandi Mays: I've definitely made a conscious effort to identify opportunities on my team for women both within and outside of Zayo. I've done my best to lead from the front inside Zayo on female diversity.
Beyond my team, female diversity for Zayo as a company is a priority for our chairman and CEO, Dan Caruso. It goes without saying that Zayo's philosophy is to hire the best candidate for the job, but we make a concerted effort to ensure we include women and under-represented groups in our consideration set. Zayo is involved in nurturing the pipeline at all levels, from high school students to the talented senior leaders in Colorado.
Research demonstrates that diverse companies are more innovative and achieve better financial results. Dan fully embraces this and I've done my best to help to implement his diversity vision. The success my team has seen over the past year has certainly borne the research out.
WiC: How can other companies make recruiting women a priority? What worked for you?
SM: Zayo's commitment to recruiting women begins at the leadership level, particularly with Dan but also with our board of directors and executive team, and from our perspective the senior leadership level is where it needs to begin for every company. Our board of directors includes two women, which puts us in the top echelon on a percentage basis of public companies nationwide. Zayo's senior executive team includes women like me in key leadership and technology roles.
Our recruiting strategy focuses on establishing deep and meaningful relationships with a manageable number of universities and organizations rather than casting too wide a net. We are actively engaged with Colorado's universities, the Women's Foundation of Colorado, the National Center for Women in Technology, the Colorado Technology Association, and Colorado's startup community. As a result of these relationships, we've developed an organic reputation as a great place for women to work.
WiC: What can we also do to improve the pipeline of female candidates for the comms industry?
SM: It's important for companies to be both visible and active in their communities. For me as an employee and Zayo as a company, this runs the gamut from speaking at events, to participating in university panels, to hosting our own events, as we recently did as part of the Women Inspiring Leadership Development (WILD) event. We also support STEM organizations with resources and volunteers to expose girls to exciting careers in science and technology. And we make a point to stay personally connected with the top female talent in Colorado.
WiC: Retention is the other big challenge. How do you ensure you are continuously retaining and promoting women at Zayo Group?
SM: The basics include a competitive compensation and benefits package, with family-friendly benefits. Zayo offers quarterly bonuses and ownership for all employees through restricted stock unit awards. In addition to competitive health benefits, we provide paid parental leave for both men and women and generous paid time off. We focus on creating an inclusive work environment and culture, where everyone's opinions are valued. Training and development are a priority, and we have a strong track record of giving our people meaningful challenges and responsibility and promoting from within.
WiC: What is your biggest piece of personal advice for women in this industry?
SM: The advice I generally give the women who work for and with me -- and those I encounter at technology events around the world -- is to be fearless: fearless in your approach to interviews; fearless in the job once you're in it; and fearless in actively pursuing promotion and leadership opportunities. Women in the technology industry are some of the smartest and most capable professional women of any industry, and we should never be shy about leveraging our intellectual, technical, and leadership skills. Women in tech have the inherent capability in spades to effectively negotiate a raise or promotion, push a sales deal though, create a new IT structure or stand up a new division within a company. They just need to recognize that ability and be fearless about executing.
Women in IT and other technical fields should also be thoughtful and strategic in identifying potential employers that provide both a fantastic professional opportunity and have an active commitment to female diversity. In the same mold as Zayo, CH2M Hill -- and its CEO Jacqueline Hinman -- is a wonderful example of a company here in Colorado with a commitment to female diversity that is second to none. CH2M Hill has four women on its board and has a number of established, strong female-focused internal and STEM programs.
— Sarah Thomas,

, Director, Women in Comms