It says a lot about Boingo's Dawn Callahan that the proudest moment in her career has to do with someone else.
That moment came for Callahan, Boingo Wireless Inc. 's chief marketing officer, when she promoted a woman who started with her as a marketing assistant at Time Warner Inc. (NYSE: TWX) to a vice president position at Boingo. "She is so deserving and worked her butt off to get there," Callahan says, adding that it's incredibly satisfying to see the growth in someone who was able to work her way up the corporate ladder.
Callahan has made a point to "pay it forward" in her career, mentoring other women, striving to recruit and retain women in the workforce and providing support for all the women in her company. Of course, Callahan got to where she is today by working her butt off, too, but she attributes most of her success to one common theme in her career: saying "yes."
Callahan repeatedly said "yes" to new, sometimes terrifying opportunities that were often outside the realm of her expertise. She swallowed her fear and took on new roles -- then dove in to be successful, and make a difference for the company. That, she says has ultimately landed her in the C-Suite at Boingo, a WiFi and connectivity provider she helped take from a startup to a profitable, public company. (See Boingo: Prepping for Millions of Devices.)
WIC caught up with Callahan to learn more about her career path, why saying "yes" is so important and how she pays it forward. Read on for a lightly edited transcript of our conversation. (See Boingo Cultivates a New Spirit.)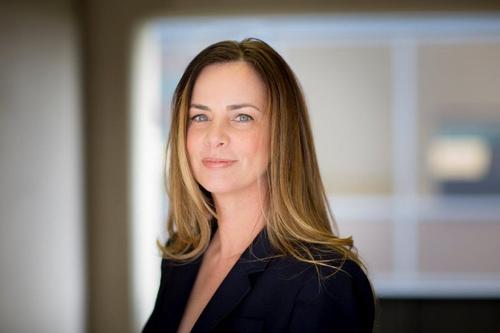 ---
Women in Comms is gearing up for its first networking breakfast and panel discussion of the year, taking place on March 22 in Denver ahead of day two of the Cable Next-Gen Technologies & Strategies conference. Register here to join us for what will be an excellent morning!
---
Women in Comms: Tell us a little about your professional background.
Dawn Callahan: It's been a long and winding road. The way my management career began is back at Jones Intercable. I had been working as a writer/producer/director and doing freelance work. They hired me full time in a production capacity. One day our general manager called us in -- it was a tiny division in California; we had something like 70,000 homes passed. The GM calls us together for an all-hands meeting and says the company has done a study of customer satisfaction among all the subscribers to Jones Intercable and our division was ranked last, 40 out of 40. He was interested in whatever ideas we had to improve things. I'm a young 20-something goober, so I took him seriously and wrote down five ideas based on how production, our department, can improve service… He called me in a week later and said you're the only person who gave me ideas, including the entire management team, so he created a position for me -- the service quality improvement manager. He wanted me to take the job. I said "no, I'm in production, not quality. I'm a creative person." I was making $25,000. He said he'd give me a $5,000 raise and would give me my old job back if I hated it in six months. $5K was worth it as a young kid, so I did it.
It was the first opportunity in my career where I said "yes" when I was terrified. It became a theme of my life, and a lot of people in management today will also tell you -- say yes to what terrifies you. We did a complete turnaround of the company and went from 40th to number one in two years. Then they asked me to explain what we did there to make it happen, so I did consulting for the company internally. Then our marketing manager left, and they asked me. I said, "no, quality is what I do." I loved the job; it was so fun. They said they'd give me $5,000 raise, and if I hated after six months, I could have my job back.
I did the same thing, and it ended up being a marriage of the best part of what I brought to the table -- a scientific, service quality, customer improvement approach to looking at the business from all sides and improving serving delivery as well as creative aspects of how you brand. It became yet another "yes." I loved it, and it was what I was born to do.
I stuck with marketing and moved to Time Warner where I moved up the ranks. I became vice president for the western region after the merger with Comcast Adelphia. I worked for them for ten years. At that time the only job left was CMO. I didn't see it as a real opportunity, and I wanted to explore what was next. I sat on the product council for the company, which meant that I understood the roadmap and knew WiFi was important in how we deliver service and for the consumer experience. When I got a call from a headhunter from Boingo, I was intrigued. I ended up joining the company when it was a small, nascent company. I went from a huge organization with a giant team, to literally me and another person with bailing wire and chewing gum, and virtually no marketing budget to grow the company.
It was a great exercise for me. One thing that's great with a big budget is doing a lot of things, but having no resources can even be a bigger challenge. You have to be disciplined, be creative and trade for stuff. So it was a lot of fun after I got over being terrified. I've worked here for over ten years and have been able to help grow the company from a tiny company to the world-leading WiFi company. We IPOed in 2007. The company went from nothing to millions in business and is sitting in a key leadership position in telecom in terms of what we are doing with wireless connectivity. It's been an interesting journey.
WiC: How have you seen the industry change, working for both large, traditional cable companies and startups?
DW: I think that what's interesting about Time Warner is when I joined the industry, at the time, 20 years ago, I would often be the only woman in the room for many years. A lot of that has to do with how the cable industry grew up. It was very much an industry that was not filled with MBAs and financial geniuses. It was guys that started out as installers or direct sales people that stayed with the company and kept getting promoted and were GMs that didn't have massive business backgrounds. It was a bit of a cowboy culture and good ol' boys club. But I'm proud to say that started to shift. Competition means everyone has to get better. When DirecTV and Dish made inroads, the cable company got smarted about how they hired, and they knew hiring a diverse workforce and leadership was important. Time Warner was very focused on that.
As an example, the Betsy Magness Leadership Institute is an organization that is specifically devoted to developing leadership for women executives in cable. It's a year-long program with a class of 25 execs. It's a big deal for companies to send you to it because it's pretty expensive in terms of travel, time away and all the different investments; it's close to $20,000 all in. It was incredibly impactful to my career in terms of what I learned going through the program. Those women in my class are not only incredible friends but an incredible network of talented women I continue to call on. Our class celebrated our 12th reunion. I still call on them if I'm stuck or have a situation I haven't run across before. They provide a great amount of resources. Not just what I learned in terms of the education portion of it, but also the network it provided. I think the telecom industry could very much benefit from a program like this. Eight hundred women or so have been through it in the last 20 years. It's very powerful to say were not just focused on growing women but also providing the tools to make it happen.
WiC: You were recently featured in the book, The Confidence Effect. Tell us about your story and thoughts on confidence.
DW: The author [Grace Killelea] did a lot of research into the whole idea of why when we look at women in leadership and education we don't we see women at the very highest levels. One thing that kept coming back was the idea of confidence. Research shows that men tend to overstate their own competence and women understate their own competence. Men have no trouble throwing their hat into the ring for things they are not qualified for, but women don't put themselves up for it if they don't meet every requirement. The book focuses on the confidence delta between women and men and how can women increase their own confidence.
In the book I tell the story of the first day I was at the Betsy Magness Institute. It kicked off with a welcome introduction with formal introductions. I was in my hotel room literally shaking because I was so terrified to walk down stairs and meet the women because I felt I was in the wrong place. Somehow I got into the program; I was a director, but these were VPs and presidents. I thought I was out of my league and out of my depth. What was so interesting is every single woman as we went around the room talked about being terrified. It was enlightening to realize everyone feels this way. The CMO of Discovery Network said she was so nervous, and she's the CMO! It doesn't change. It is a thing we deal with. It's particular to women, and it's something we need to work on.
WiC: What is your advice for women to overcome this "imposter syndrome?"
DW: First, fake it until you make it. You have to act as if you are confident. Act as if you do belong. Act like you're part of the conversation and deserve to be there. That eventually catches up -- your inside catches up to your outside. The other thing is I got feedback from my group about things I brought to the table that I was unaware of. For example, I'm tall, 5'11", so when I walk into the room there's a certain thing I bring with my presence as a tall person. Another person, who was 5'1", says "I can't command that kind of attention in five-inch heels." There are tools you have at your disposal whether you realize it or not. Once I realized I have this magic power of being tall, I should take advantage of that.
WiC: What kind of programs are you involved with at Boingo, either formally or informally, to help support women in the workplace?
DW: Informally, recruiting women at the executive level is something I'm incredibly passionate about. I always believe in hiring the most qualified candidates, but I'm going to make sure that we dig and dig until we find candidates that are women and people of color in our interview slate. I was doing hiring a year ago for a leadership position. What was amazing was if you look at our hiring tool to scan the name of everyone applying, it was 80% men applying. I kept asking, "where are the women?" And, it was for a marketing role where women tend to be. I couldn't believe how many more men applied to the roles. For me, I'm very focused on when we have positions of leadership, recruiting for them and also mentoring and promoting women. It's something that's important to me. I've had folks on my team that I work with, including some from Time Warner. The proudest moment of my entire career is that I just promoted someone to a VP role who started as a marketing assistant with me at Time Warner. She is so deserving and worked her butt off to get there. It's incredibly satisfying to see the growth in that person who started out as an assistant and ended up a VP. I'm focused on everyone on my team but in particular women who show promise.
Boingo also has a Women networking group that just started last year that's getting off the ground. I'm informally involved with it. It's discussion, networking and a book club to help women work through what it's like as a woman in tech. I'm very proud to say when I started working at Boingo, I was often the only woman in the room for years. What's exciting for me now is we have an exec leadership group that meets on Monday and nearly half the seats are filled with women. It's exciting to see the changes that have happened in ten years and how that has shifted over time. (See WiC Radio: Boingo's Tech Diversity Mandate.)
WiC: We hear that there is a pipeline problem like you mentioned in our industry a lot. If there are no women applying to positions, how do you make it a priority to seek them out?
DW: Just keep digging. I held the role open for six months longer than it needed to be to find the right candidate who ended up being a woman. I had to find folks that fit the bill. You have to be patient and committed. I was talking to our head of HR about this topic. You can't change the make up of the table unless you're committed to doing that. If you don't go the extra mile and stay patient and aggressively look for people to create a diverse slate of folks from which you hiring, then the table make up is never going to change.
— Sarah Thomas,

, Director, Women in Comms