Forman Pioneers a Path Forward for Women Returning to Work
Tami Forman hasn't taken a career break (yet), but she recognizes how one might be necessary in a world where a work/life balance is hard to come by and the tasks of home tend to fall more heavily on women.
A general interest in careers and familiarity with the challenges of being a working parent led Forman to jump at the chance to lead Path Forward, a nonprofit organization launched by software company Return Path.
Path Forward is dedicated to helping anyone who has taken a career break, whether to care for young children or elderly parents (or for other reasons), return to the workplace. The organization partners with companies across industries to offer "returnships," or 16-week internships with the goal of training and hiring mid-career professionals. In the comms space, it works with companies such as Boingo, Verizon, PayPal and Oracle.
Forman, who believes that "everyone deserves the opportunity to live big, full lives that includes a fulfilling career, a meaningful family life and pursuit of personal passions," shared more about the program, and why it's needed, with Women in Comms.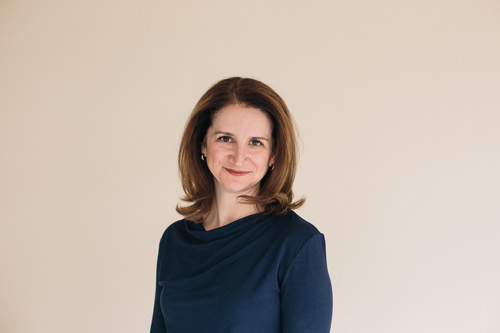 Women in Comms: Tell us a little about your background.
Tami Forman: I started my career in book publishing and then moved into digital media in the late 90s. I got a job at Return Path, a software company in New York, in 2003 and built a career in corporate marketing and communications, which flowed pretty naturally from my background in media. Throughout my career I was interested in careers in general and specifically how women manage careers. I also became passionate about being a working mom after I had my daughter in 2007, followed by a son in 2009.
WiC: How and why did you decide to found Path Forward?
TF: I was working at Return Path when they began a return-to-work program for moms, and I thought it was terrific. I was excited we were leading in this way. The executives at Return Path started getting other companies involved and it quickly mushroomed in a way that was exciting, but also unmanageable for the HR team of a private company. So Matt Blumberg, the CEO of Return Path, decided to found a nonprofit to work with companies to establish these programs. When he offered me the job as executive director, I leaped at it. My connection to Path Forward is very personal: I haven't -- yet! -- taken a break in my career, but I have faced the struggle many parents face. And I've watched with dismay when amazing women -- and a few men -- who take time to focus on their families struggle to get employed when they are ready to return. And I've been equally dismayed to watch how these dynamics make it difficult for women to advance their careers and make it difficult for companies to find the talented women leaders they need to build the strongest, best-performing companies. I believe that everyone -- women and men -- deserve the opportunity to live big, full lives that includes a fulfilling career, a meaningful family life and pursuit of personal passions. By creating an on-ramp for anyone who's taken time off for care-giving responsibilities, we hope to open up the conversation and create more space for everyone to achieve their dreams.
WiC: Do you think it's possible to achieve a true work/life balance, or is the lack of it why many women end up taking a break from the workforce?
TF: I think we need to start asking why more men don't have work/life balance. I do think it's possible -- I have it, so I know it's possible. But I think the barriers for many women are real, and we need to work to dismantle them. But it's important to note that the barriers are at work and at home. When you have a boss who expects you to be at the office all the time and a husband whose boss expects him to be at the office all the time, and you've been conditioned to think home is your job, and he's been conditioned to think that work is his job -- well that's just a recipe for disaster. We need to talk about how companies set unrealistic standards for men and women and how that hurts everyone. And we need to talk about what equality at home looks like -- which is a much touchier subject.
WiC: Why is it so hard to return to the workforce – is it a problem of skill sets becoming outdated or employers simply not giving you a chance, or both?
TF: New research suggests that it's bias on the part of employers -- and, really, managers who do the hiring -- that a person who put their family above their career won't be an "ideal worker." Employers have a lot of bias against mothers overall and mothers who take time away are further marginalized. The problem is that this excludes large numbers of extremely talented people from the workforce. What's funny to me is that there is absolutely no evidence to support the notion that people who put work above all else are any better performers than those who live more balanced lives. And yet we cling to the notion -- and create worse workplaces for ourselves in the process!
WiC: What is your advice to women who have a gap in their resume and are looking to return to the workforce – besides teaming up with Path Forward, of course!?
TF: My top piece of advice is just get started. I talk to a lot of women who've been thinking for years that they were ready to get back to work but were so daunted by the idea that they are fearful to start. As soon as you have the inkling you might want to restart, start having coffee or lunches with people doing jobs you'd like to learn more about, doing some research and maybe even taking on a few side projects. There's a lot you can do -- with small pockets of time -- to get yourself ready to go back to work so that the process feels more manageable. My second piece of advice is to not be daunted by the process -- keep going. A lot of women get discouraged and give up. It's important to remember that finding a job isn't easy for anyone. Don't take the rejection personally and keep moving forward.
— Sarah Thomas, Director, Women in Comms