DevOps Institute CEO: We're at 'Tech's Tipping Point'

Comment (0)
The gender balance in DevOps may not be changing much, but the dialogue is, and that gives Jayne Groll, co-founder and CEO of the DevOps Institute (DOI), hope for the future.
Despite the persistent lack of women at events, Groll believes it's a great time to be in the tech industry with its pace of innovation and disruption. In addition to leading the DevOps Institute that she co-founded in 2015, Groll is also the president of ITSM Academy and is certified as an ITIL Expert, ScrumMaster, Agile Service Manager and Process Design Engineer. She's also the author of the Agile Service Management Guide. Not a bad resume spanning 25 years for an admitted "accidental technologist."
She caught up with Women in Comms to discuss her ideas to improve the gender balance in DevOps and more.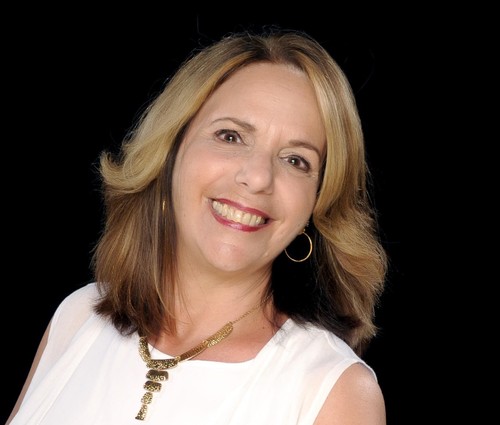 ---
Join Women in Comms for an important morning of networking and discussion at our annual WiC networking breakfast event in Denver on March 22. Let's put an end to sexual harassment in the workplace. There's still time to register for this free event!
---
Women in Comms: Tell us a little about yourself and your professional background.
Jayne Groll: I am an accidental technologist, promoted from the business side to IT Ops for a Wall Street law firm that was a Unix environment in the 80s. Over time, I have evolved my knowledge and skills and ultimately held management roles in a variety of organizations and verticals. In 2004, I co-founded ITSM Academy, a training organization which specializes in IT Service Management training. In 2016, I took on the full-time role of CEO of the DevOps Institute.
WiC: What led you to founding the DevOps Institute?
JG: In 2012, I was invited to a DevOpsDays in Mountain View, Calif., where there were many of the well -known and early DevOps evangelists. While the crowd was more unicorn than enterprise, there was a palpable energy that I had not seen since the early days of ITSM. As DevOps started to cross into the enterprise space, my business partners and I recognized the need to build a community of learning around emerging DevOps practices. We stood up the DevOps Institute in 2015 and since created a free Continuous Learning Community that includes a DevOps job board, a members-only Slack channel and additional content. We have accredited five competency-specific DevOps certifications being delivered by over 100 partners around the globe.
WiC: DevOps isn't known to be a field with a lot of women in it. Do you see that starting to improve? Why or why not?
JG: I wish I could say that I have seen significant improvement, but the percentage of men to women at the DevOps events that I attend is still pretty small. However, where there is improvement is in the dialogue that is starting among women in the space to inspire other women to follow tech and science professions. There is also more commitment from vendors and enterprises to provide more opportunities for women and overcome some of the conscious and unconscious biases. Organizations such as CloudBees have hosted a Women in Tech networking session at their annual conference and more events are ensuring a balance of men and women speakers and on panels.
WiC: How can we encourage more women to enter this field, as well as stick with it despite the challenges?
JG: It is a great day to be in tech -- whether you are a man or a woman. We are just at the tipping point of how technology will enable the business and society. Few other fields will encourage the type of disruptive innovation and critical thinking that we are seeing today. However, don't focus entirely on grooming your technical and automation skills -- culture and positive human interaction are proven elements to successful DevOps. The most important aspects of a DevOps culture are trust, safety and respect, and everyone needs to practice those characteristics daily.
WiC: What is your advice for women pursuing a career in the tech industry?
JG: Be yourself. Don't try to be "one of the boys." Embrace your unique perspective. Be collaborative; be communicative; be open, but do not be intimidated. Refuse efforts to make you uncomfortable. Report inappropriate behavior.
— Sarah Thomas, Director, Women in Comms