Working at a company that owns and operates a 44-acre data center campus built on 1.5 million year old bedrock in Keflavik, Iceland, has taught Lisa Rhodes a few things about surviving natural disasters.
(Who could forget the Eyjafjallajallajökulashaker volcano of 2010?!) (See In Iceland, Making Lemonade Out of Ash.)
Just as importantly -- spending 25 years in IT and telecom, including working for some companies that she'd deem not "female-aware," Rhodes has learned a thing or two about how to survive in this industry.
Rhodes is the vice president of marketing and sales for wholesale data center company Verne Global, and has also held senior sales and operations roles at Alcatel, IPC, Sycamore Networks Inc. (Nasdaq: SCMR) and Verizon Communications Inc. (NYSE: VZ). For a twist on this week's Mentor Monday, she shared her top ten tips for not just surviving, but thriving in the next-gen comms industry. Read on for her guide.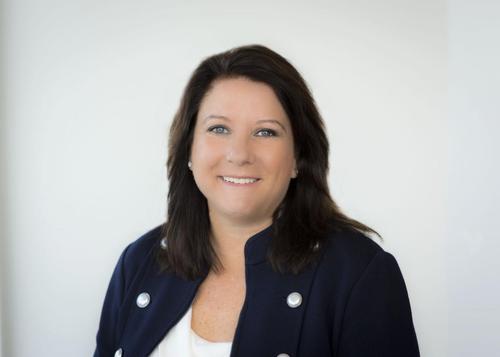 ---
Women in Comms is officially a non-profit, helping to provide information, networking, mentorship, access to jobs and support for women in the next-gen communications industry. Visit Women in Comms and get in touch to learn how you can get involved!
---
Rhodes's lessons of survival:

Keep yourself in a constant position of being in front of any number of trends in technology. Use your intuition to shift through what's relevant and what's not. Don't be afraid to draw conclusions -- it's highly likely you could be the first one to connect the dots between the business and technology.

Keep yourself closely aligned to the business goals and don't choose technology for technology's sake.

Keep the noise to a minimum. Distraction from vendors, competitors, co-workers requires a strong filter. When you stop filtering you get lost.

When a co-worker is trying to make you irrelevant, bring them closer. Very few battles are worth it, but know when the time is right for war.

Always be willing to negotiate your worth. Know your value in the marketplace and sell yourself accordingly. Like it or not, negotiate your best compensation package; don't settle with a first offer.

Look for ways to be remarkable in what you do. Fitting in means status quo, but there is always room to stand out. Standing out does not mean requiring all the limelight, it means being recognized for the talents you bring to the team.

Don't try to be a man or, even worse, a mother. Be your wisest, most humble and intuitive natural self. You bring a unique set of qualities to the team, so embrace them.

Find a peer with whom you can build a strategic partnership and you'll have continued success.

When you see young female talent, mentor them. Don't make them live through unnecessary hardships just for the sake of paying their dues; elevate their potential and show them the quickest path to success.

When your boss makes you irrelevant, find a new boss. Don't get distracted by golden handcuffs or trying to be right. Being right is never enough because a boss who diminishes your input isn't a boss, but a bully.
— Sarah Thomas,

, Editorial Operations Director, Light Reading