Corsa VP Offers New Traditions for New Times
Leveling the playing field for women in comms necessitates a few big changes -- promoting more women to top positions and equalizing pay, to name a few -- but also some that aren't quite as big, such as reevaluating the annual company golf tournament.
That's not to say women don't love golf as much as their male counterparts, but Carolyn Raab, the vice president of product management for SDN startup Corsa Technology Inc. , suggests a good place to start changing a company culture is to understand what employees want or don't want and what matters to them. "New traditions reflect new times," she tells Light Reading, and that can end up making the workplace better for everyone, not just women.
Raab has been in the networking and communications industry for more than 22 years now, working at both large, established companies and smaller startups. She's been with Corsa, a nearly three-year-old startup with around 30 employees, for the last three years. The electrical engineer by trade caught up with us to share her thoughts on everything from the wage imbalance to inclusive leadership to recruiting and more. (See Corsa Looks to Bring SDN to the WAN.)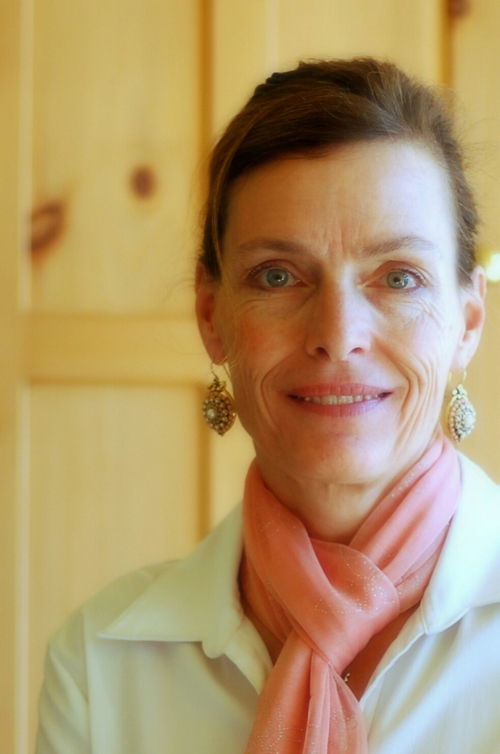 ---
Light Reading is launching Women in Comms as a not-for-profit, independent initiative providing information, networking, mentorship, access to jobs and support for women in the next-gen communications industry in 2016. Visit Women in Comms and
get in touch to learn more!
---
Light Reading: What does a "pro-woman" workplace look like, and how can we achieve that in a meaningful way in large, oftentimes slow-moving companies?
Carolyn Raab: The most important and immediate change we need to make is placing more women in leadership roles. CNNMoney reports that women hold only 14% of the top five leadership positions at the companies in the S&P 500, and that there are only 24 women CEOs in the top 500 companies.
We must also address the long-standing issue of equal pay for equal work. According to the Bureau of Labor Statistics, women earn about 78 cents to a man's dollar. The gap is even more pronounced in some everyday professions, such as retail, law and tech. This isn't a secret; many women are fully aware that they do not receive the same compensation that their male counterparts do, and I think that discourages some from trying to build their careers and become the leaders we so desperately need.
Companies can also re-examine the cultures they're fostering to ensure they address the wants and needs of both male and female employees. For example, is a company golf tournament -- that long-standing corporate outing activity -- something that appeals to a significant majority of employees? If so, that's fine. But at least conduct a short survey of employees that presents options for activities, asks what activities should not be on the agenda and asks each respondent to indicate his or her gender. No names, no other personal information. This should highlight what activities would be popular for both men and women. A pro-woman workplace considers these small things as ways to change corporate culture; new traditions reflect new times. And usually what happens is that the workplace simply becomes a better place for everyone, not just women.
LR: How do you, as a leader, practice inclusive leadership? What does that mean to you?
CR: Inclusive leadership for me is asking lots of questions, guiding discussions, listening and analyzing. It's about extracting the right, salient information from the experts to get it out on the table. Then you continue to leverage the subject matter experts to sort through the information and look for the links and associations that matter. The discussion and analysis will usually lead to the best answer and the leadership is really the guidance to get there.
LR: In your opinion, how can the industry improve the pipeline so there are more qualified women to recruit?
CR: Silicon Valley veteran Sukhinder Singh Cassidy recently released "The Boardlist," a database to help startup CEOs find qualified women to appoint to their private boards which features 600-plus female leaders in just the San Francisco Bay Area. I love this idea, and would like similar campaigns and networking events to happen nationwide.
I think another issue that prevents women from assuming leadership roles is the fact that so many venture capitalist firms are dominated by men. Whether these firms realize it or not, this leads to more funding going to male entrepreneurs, and men filling board seats.
I read a recent article in Tech Crunch that cited a Babson College study, which found that the total number of female partners in venture capital firms has declined from 10% in 1999 to 6% in 2014. And a 2014 Fortune magazine report cites 92 firms have raised funds over $200 million since 2009. Among those 92 firms, there were 542 partner-level venture capitalists. Of those, only 23, or 4.2%, were women.
The good news is that the number and influence of women-led VC firms are growing, and studies show that VCs with female partners are far more likely to invest in companies with female executives and CEOs. For example, consider Aspect Ventures, founded by Jennifer Fonstad, formerly a partner and managing director at Draper Fisher Jurveston, and Theresia Gouwbout, a former managing partner at Accel. According to Wired, 40% of Aspect Ventures' portfolio companies have a female founder or cofounder.
LR: How can women cross the divide from middle management to executive positions?
CR: I think this is something that should always be based on merit. I don't believe there's a special trick from a skills perspective. However, there is one aspect of working in any hierarchy that is very important to all people: mentorship. I believe everyone should seek out someone who is more experienced, more knowledgeable and trustworthy. This mentor becomes your coach, your advocate. And ultimately can play a big role in your advancement through your career. One way to get this started would be for women already in executive ranks to deliberately extend an invite of mentoring to a female middle manager. And in areas where there are few women to act as mentors, there are always very supportive men to assume the role. And to come back to an earlier question, this would be an area where corporations could develop programs and use policy to encourage this behavior until it becomes ingrained in corporate culture.
LR: As a leader, what is the number one piece of personal advice you would give to help women achieve their goals in a male-dominated field?
CR: Never stop asking questions and questioning answers. Be yourself and don't think that there is only one type of successful female stereotype. And when you meet bias, greet it head-on with a polite but very firm objection and take the opportunity to set the misguided soul straight. Most often, bias is coming from a place of ignorance and not malice.
Build great allies with your strength and conviction.
— Sarah Thomas,

, Editorial Operations Director, Light Reading