Being a successful woman in the comms world means taking ownership of your own path, according to Lauren Cooney, senior director of strategic programs in the Chief Technology & Architecture Office at Cisco.
"You own your own path to success and you need to ensure you get the mentors, leaders, teachers and guidance you need to be successful whatever path you decide to take," she told Women in Comms in an email interview for our Mentor Monday series. "You have to be able to build out that type of environment for what works for you -- and if you ask, most employers will be willing to make that happen if you are a valuable employee and doing your job well."
Wise words from a wise woman who has more than 15 years of experience creating, building and leading high-growth businesses, platforms and developer communities for multiple Fortune 500 companies including BEA Systems (now Oracle), IBM, Microsoft and Cisco Systems, where she has led product management, open source, product marketing, developer strategy and new business model creation.
Today, Cooney is in an executive leadership role at Cisco driving open source strategy and STEAM (Science, Technology, Engineering, Arts & Math, inclusive of Women in Technology) for the CTO Office. She is passionate about continuous education, new open technologies and solutions and driving amazing end-user experiences for customers, partners and developers, as well as further enabling technical education across multiple boundaries and making it freely accessible to all. Read on for more career advice and insight from Cooney.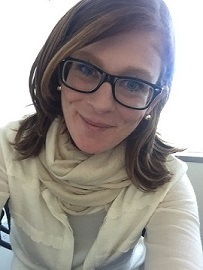 Women in Comms: Tell us a little about your role at Cisco and how you got to where you are today.
Lauren Cooney: In the early years of my career, I didn't start out in a technical role, or working in technology for that matter. My first introduction into the tech industry was when I worked for a non-profit organization that helped female-run tech companies seek venture capital funding. From there I took an associate role at a small venture firm in Palo Alto. My limited background and knowledge of the technology industry did not allow me to be as effective in my role as I wanted to be. The tech industry was fast-moving and innovative, and working for that firm increased my interest to immerse myself more heavily into the industry.
I eventually ended up taking a role leading developer marketing and programs at BEA Systems (now Oracle) working with developers. After working closely with several engineers, I was introduced to coding. I was interested in learning more about how the application layer of software worked, and even how to code in a few languages. BEA gave me my start of learning technology and the code behind it. My team there had a critical role in developing open source technologies under the Apache Software Foundation (back in the early 2000s). During my next role at IBM, I had the opportunity to work on some amazing open source projects, including the development of the first enterprise-ready API platform. Continuing my passion for open source technology with Microsoft, I worked for the Web Platform & Standards team and brought in PHP, MySQL. I was also part of the core group that started Microsoft's first open source foundation, called the Outercurve Foundation, at that time.
I spent a few months at Juniper Networks leading the product management and marketing teams in the Developer Division creating partner and developer programs for their solutions. A few months later, I joined Cisco. I now lead open source strategy for the company and we have invested in more than 23 projects in open source, whether under a Foundation or in GitHub. You will continue to see these investments grow in the coming year as well. This is something we see as critical to Cisco, our partners, our customer's businesses and to developers as we shift toward being a more IT services and software-centric company.
Women in Comms: Is employee burnout a pervasive problem you've observed, and it is more pronounced amongst women?
LC: I've seen employee burnout happen at all ranks with all types of people inside the various organizations I have worked with. It's definitely a pervasive problem, but I think it happens regardless of industry, company size, solution or gender -- I see it in men too. I do think that being a woman in a heavily male-dominated industry like technology leads to more drive than burnout, a desire and a new kind of creativity in ways to get the job done. Cisco does a great job of supporting work/life balance. For example, when I'm not traveling or visiting customers, I have the option (which I take) to work from my home office a few days a week. There, I am fully connected with WebEx, my Telepresence system (DX-70) and my laptop -- so I can fundamentally work from my home office or anywhere in the world and still get face-time with the folks that I need to meet with.
It's amazing that technology allows us to do this and as the workforce becomes increasingly diverse it will be critical for companies to allow more employees to take advantage of this. Give me the Internet, my phone and my Macbook and I'm set to go wherever you need me to be.
Women in Comms: What can employers do to combat burnout?
LC: Employers could offer a few benefits and incentives for employees such as flexible work hours, work from home options and even remote location and travel options. Also, helping with daycare, animal care (that would be a big bonus for me since I have a 110 pound Lab/Dane rescue pup) and elder care would be incredibly helpful. Food and free sodas are nice perks, but I want to be able to work in an environment where I can get my job done effectively, yet have the ability to take a break, whiteboard with colleagues, connect with new people and more.
It's also the responsibility of the employee to consider what their needs are to be successful in their role. One of the biggest mistakes I see is the thinking that a company owns someone's career. This is absolutely false. You own your own path to success and you need to ensure you get the mentors, leaders, teachers and guidance you need to be successful whatever path you decide to take. You have to be able to build out that type of environment for what works for you -- and if you ask, most employers will be willing to make that happen if you are a valuable employee and doing your job well.
Women in Comms: What is your philosophy when it comes to work?
LC: Have fun, work hard, and get the job done (the right way). Always take risks but know that they will not always work out -- at times they fail and fail miserably, but you have to learn to stand back up and take risks again. Big risks pay off with big rewards and it takes courage, support from leadership and teamwork to bring amazing solutions to market. Companies such as Cisco are starting to encourage this much more and I'm excited to see what our new leadership team continues to do as they encourage us to think boldly in new ways and address new challenges.
If you fail, fail smart and get back up and try it in a different way. If you are determined and don't give up, you'll get the support you need to be successful. It's also important to engage with various teams, your leadership, customers and partners for feedback and perspective. Collaborative problem solving and solving problems in the open is the way of the future and we need to start enabling this to happen much more frequently and openly now.
Women in Comms: What do you see as the most exciting and, conversely, most concerning, thing about the industry for women today?
LC: I've personally been in situations where at other companies I have been paid less than other employees that are in the same or similar role. Even roles that were more junior level, certain employees were getting paid more than I was because of age and experience level -- even though my output was greater.
It was tough for breaking into the technology field as a woman and having (initially) the courage to break out and bust someone's chops on the technology that I might have known better than someone else did; often "learning from a woman" is something that some view as difficult. I had an amazing set of mentors and leaders though -- both men and women -- that fully supported me and advised me through this. I cannot stress how much having a strong mentor who has your back and leadership who works with you on hard skills (i.e., the business) versus soft skills (like communication) is valuable and absolutely critical to success.
Right now I think the biggest thing we need to do is flip the story around and ask "Why are women leaving tech?" but focus more on why women are staying. Let's look at the positive. Let's look at the ways that companies like Cisco, Salesforce and others are stepping up to the plate to ensure fair compensation, offering great benefits for working families and are offering new ways for women to get mentors.
I think women who are successful take advantage of this but also balance that with a mix of ensuring you're not leaving anyone out -- networking with men is just as important -- and getting the job done well is really critical. Let's look at the trends of why women stay in technology, how they do it and how to keep them there for longer. From there, we can start enabling the next generation of women earlier than ever before beyond STEM/STEAM focus and drilling into how to prepare them for the careers of the future.
— Elizabeth Miller Coyne, Managing Editor, Light Reading