For Patrícia Vello, Ciena's country manager of Brazil, being an effective communicator is as much about being an astute listener as it is about being an accomplished speaker. Of equal importance is understanding that men and women often communicate in different ways and realizing that both sexes can benefit from evolving how they communicate and work with other.
This has been a helpful mindset for Vello as she seeks to build diverse teams -- diverse in terms of gender, cultures and backgrounds -- that can also work well together. She's been in the telecom industry for more than 18 years and oversees all of Ciena Corp. (NYSE: CIEN)'s activities in Brazil, where Vello faces the additional challenge of recruiting in a tech sector where there are fewer qualified female candidates than in many other markets.
Vello shared with WiC some practical ways to increase diversity in companies and make it work for the employees and employer alike.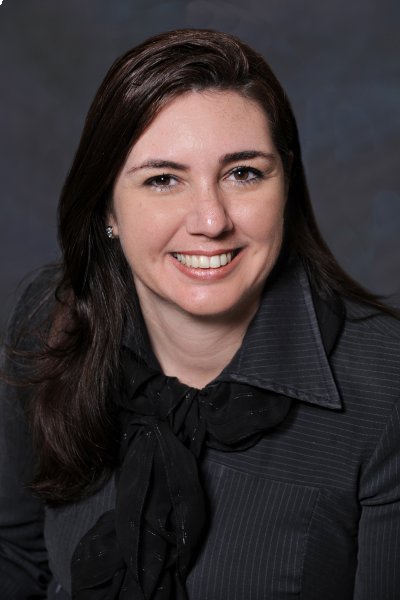 ---
Women in Comms' first networking breakfast of the year is this week on Thursday, March 10. Register here to join!
---
Women in Comms: Tell us a bit about your background, philosophy and leadership style.
Patrícia Vello: Engineering has always been in my blood. Since I was a little girl I enjoyed taking things apart and learning how to put them back together. When I was younger I thought about pursing a medical career like my father, but I knew that my heart was in engineering. The truth is, I have also always had a yearning to learn new things, so technology -- and specifically working in the telecom sector -- was a great fit for me.
In terms of my philosophy and leadership style, I enjoy looking at all situations that I encounter to see what worked, what didn't and why. I also like to put myself in challenging situations so that I can continue to develop. One way I put myself in these situations is by surrounding myself with diverse points of view. You read about how important diversity is, but people are not always ready for the conflict that it can bring. To me, conflict is part of development. When you are in a room full of different people, all with different backgrounds and points of view you are presented with a greater opportunity to learn.
So when I build my teams I look for people that have different perspectives, because I feel that makes us more prepared to deal with different situations. Many times managers hire people that think like them, but I don't think that is healthy.
In our industry we deal with complex customers who look to us to bring unique perspectives to their business. Within these complex organizations, decisions often require buy-in from several different stakeholders. So a key question is: How can we best relate to the customer? For me, it is by having a diverse set of individuals on your team.
WiC: What do you see as the biggest issue facing women in comms today? Is there anything you want us to cast a bigger spotlight on?
PV: I think that when building a diverse team, it is also important to remember the importance of effective communications. People think that being a good communicator means speaking well, but I think that it is really about hearing well. Not just hearing what someone is saying, but instead truly understanding what is the motivation behind what they are saying, what are they trying to achieve and what they aren't saying. By understanding all these elements you can truly understand what their goal is or what is bothering them to cause any conflict within your team.
While I think that it is essential to understand how others would feel in a situation and take that into consideration when handling a challenge or conflict, it is also important to stay true to yourself. To me, a big issue facing women is that many women try to minimize conflict by approaching a situation with the mindset of "how would a man handle this?" By taking this approach, you risk losing the value of having a diverse group. At times communication styles between men and women can be different, but if you make the effort to understand the different communications styles, it can evoke a conversation and both sides can end up benefiting by evolving in how they communicate and work with others.
WiC: What is the jobs market and tech industry like in Brazil? Are there any unique challenges or opportunities for women?
PV: If I said being a woman in telecom in Brazil wasn't a challenge, it would be a lie. Early in my career I had the opportunity to work as a trainee with one of the state operators that was responsible for all of the telecommunications in country at the time (this was before privatization of the sector). At the time, my boss was concerned about sending out a young woman in the field to fix equipment. I told him that was not his problem; it was mine to handle any challenges I encountered. I never wanted anyone to think that because I was a woman that it was a problem, or that it would cause any obstacles in achieving the customer's goal. To me being a woman is not any different than bringing together people of different cultures. What I try to show is the value that I can bring to any role is greater than any challenges that someone may think exists due to our different backgrounds.
I think that in Brazil it is more challenging than some countries because there are fewer qualified female candidates in the tech industry than there are in some other regions. We need more women going into technical and science degrees to help increase the pool of applicants. While it is an industry that is dominated by men, if women approached any situation by showing the value that they bring, it will overrule any concerns that people have.
In the electrical or telecommunication majors at universities in Brazil, most of the students are still male, but the percentage of woman is gradually increasing. I think that the best way to increase diversity in a company is to invest in trainee programs that will allow you to select people by competence instead of experience. That gives us the opportunity to build a strong workforce of people gradually.
WiC: How have changes in technology over the years changed your role at Ciena? How do you see it continuing to evolve in the future?
PV: To me, the most interesting part of working in the telecom industry is the velocity at which change occurs. If you like change and always learning new things, then this is the industry for you. There are some fields where you can take a break for a few years and then come back and pick up where you left off, but in the technology sector that is not possible. Not only does the actual technology change but how we interact with our customers also evolves. For example, if you go back few years ago, transmission was static, and you had to help your customers design their networks to take information from point A to point B, but now due to the cloud and the increase used of mobile devices, networks have to be more dynamic.
So this evolution has required us to learn new skills and change how we see technology. We must now have an end-to-end view of the user experience to best serve our customers, and enable their users to take advantage of today's app-centric society. The conversations we are having have changed, which has made my job more dynamic -- and exciting.
WiC: What is your biggest piece of personal advice to a woman pursuing a career in the next-gen comms space?
PV: What I have always applied to myself, is that I do not focus too much on the fact that I am a woman, but rather that I can bring my own unique perspectives to a situation that will contribute to the success of the team. No situation is black or white, and the challenges we face are often not because of any actual differences but the preconceptions that someone may bring to a situation.
My advice to others is to know what you want, always show your value and when you encounter any challenges try to use your communication and listening skills to really understand where it comes from so you can best address the actual problem. And always remember -- don't be shy!
— Sarah Thomas,

, Editorial Operations Director, Light Reading