Boingo Cultivates a New Spirit
There's a certain spirit in the air at Boingo's Los Angeles headquarters: Over the last couple of years, the WiFi provider has made a concerted effort to promote the women in its organization and recruit more women to join in technical positions, and the reason why has everything to do with the company's culture.
That is where the Boingo Wireless Inc. SPIRIT comes into play. SPIRIT is the company's mantra, plastered on the wall of its upstairs café (nearby the nursing lounge for moms), and it stands for Supportive, People, Impassioned, Responsive, Innovative and Transparent.
"Our CEO Dave Hagan says that culture starts at the top, but has to live in the middle, so that's really important to make sure we have a strong culture," said Boingo Vice President of Marketing and Communications Lauren de la Fuente. "A lot of companies just put it out there, but don't live it on a day-to-day basis, and we do."
A priority for Boingo is making sure this is a culture that also attracts, supports and retain women through its Women in Boingo group, generous parental leave policies and having a healthy split of men and women. Chief Technology Officer Dr. Derek Peterson and de la Fuente recently told Women in Comms how they are living it out in a WiC radio show now archived on the site here.
Part of that means simply hiring more women into the organization, which Peterson has made a priority in technical positions. He also helped get an internship program started at Boingo last year and hired on several female engineers from local universities and is now bringing on high school students over the summer in the hope of showing them how fun tech can be for all diverse groups, not just those that fit the "brogrammer mold." (See WiC Radio: Boingo's Tech Diversity Mandate.)
"I want to create a world where we have equality and opportunity for all diverse groups," Peterson said. "It really boils down to the changing of cultures as you start bringing in different diverse women and other diverse types. You have to listen to and be aware that there is a problem with how we currently set up our companies."
As part of the radio show, Peterson and de la Fuente shared some great advice for both women and men in the industry. Here's what they had to say.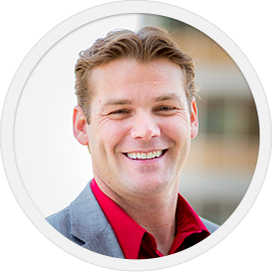 ---
Interested in hosting your own radio show on Women in Comms? Visit WiC online and get in touch to learn more about how you can become a member!
---
Women in Comms: What is your biggest piece of personal advice for women -- and men -- in the industry?
Lauren de la Fuente: Finding a mentor is really important. It may not be someone in your office, but someone you met in an networking group or industry association like Women in Comms or the Society of Women Engineers. By joining those groups, you can network and meet a lot of women, which is important. If you can find someone to be your mentor and help guide you through situations and questions you have, that is key. I always thought that men have that advantage. Early in my career I worked at Nike, which is really male oriented, for a number of years. They have the advantage of sports world and playing on team sports. They always had men lifting men up. Early in my career, I didn't see that from a women's perspective. That has changed now. Whether its Sheryl Sandberg at Facebook or others speaking out helping other women rise up. If you can find a mentor, that's important.
Derek Peterson: Two things come to mind in being successful and pursuing a career. I teach undergrad at a university, including a Computer Science 101 course. I always tell my students who are interested in communications or any technical field that it's constantly changing. If you want to be challenged your whole life and learn and grow, then you need to learn to love to educate yourself and be open to new ideas. It's not about just getting a degree and moving on. It's about embracing knowledge and learning to love to learn. That is number one for everyone. You have to love to learn in comms and tech. There is stuff I learn every day, and I have a doctorate and have been doing this for years.
The other thing that is important is communication. You have to communicate. To me that is the most important thing we need to do as we move along in life and in work and everything else. You have to be open to all kinds of communication; open to hearing things that may not fit with the way you understand the world and have to be able to adapt and try to emphasize and understand people in their situation. It ends up opening the gamut for all kinds of supportive opportunities where you can grow a diverse organization and benefit from that. Innovation is about seeing things in unique and different ways. You have to embrace those differences we find as we communicate each other.
LF: Being curious is just a great thing to have whether you're a man or woman; you always need to stay curious.
DP: Fifty-two percent of the population in the world are women. If you are an executive or manager in a company and you're not understanding, you need to reach out across the gender lines to make sure you bring in talent. That is one thing that at the highest level, it's like 'no duh.' From there it goes back to the innovation thing. You need diversity and different thinking to have innovation. Innovative companies are the ones that survive over time. You have to reach out over gender lines and cultural lines to get that diversity into your organization. It just makes business sense. It also makes sense from other areas -- we all have sons, daughters, mothers -- just taking the time to recognize that we're all working together is key.
How can men make it worthwhile? They start by recognizing we do have a problem. When you read some of these studies being done and looking at this, outside of tech and some of these surveys done by the Wall Street Journal and other groups like Light Reading, where you see things like 38% to 54% difference between happiness of women in tech versus not tech and success and people coming in, there's a big gap there we as an industry need to focus on. So the first thing is, recognize there is a problem. You are now aware of it and you can't shun it, so go try to fix it and make a difference. Look at your culture. Make sure you have the policies and everything else in place to really support a diverse culture and go create it.
LF: Look at our job board. See if there are positions you're interested in and reach out to us, because we have open positions and would like to hire more women into the company.
— Sarah Thomas,

, Director, Women in Comms