You may recognize the name Hedy Lamarr from the silver screen in the 1930s to 1950s, but the "most beautiful woman in Europe" was much more than a pretty face. She also co-invented the spread spectrum technology that serves as the backbone of digital communications today.
Like many females of the time, she wasn't given the credit she was due until much later in her life, but the "Secret Communication System" she built during World War II helped take down the Nazis by manipulating radio frequencies at irregular intervals between transmission and reception, preventing classified messages from being intercepted. Principles behind the technology are still in use in today's wireless and WiFi networks.
She was one badass woman in comms, which is why we're renaming one of our inaugural Women in Comms Leading Lights award in her honor: The Hedy Lamarr Award for Female Tech Pioneer of the Year.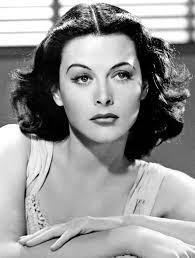 Do you know a woman in the comms industry today who is changing the game and pioneering technology like Lamarr did before her? If so, you have a few more days left to enter her in the competition! Nominations close on Friday, April 8, so be sure to cast your vote on the Leading Lights 2016 home page today.
---
Join Women in Comms in Austin, Texas, on May 23 for a one-day conference and job fair. Register here!
---
In addition to the Hedy Lamarr Award for Female Tech Pioneer of the Year, which will go to a woman in the next-gen comms industry who has had a remarkable influence in technological contributions to the sector in the past year, we will be issuing two other very special awards:
Most Inspiring Woman in Comms: A special award, voted on by the WiC Board of Advisors, that seeks to recognize a woman who has worked tirelessly and effectively to advance the cause of women and girls in the next-gen comms industry.
Female-Led Startup to Watch: Awarded to a startup that the WiC Board of Advisors sees as having considerable potential to disrupt the industry, advance technology and have a lasting impact.
These three categories are in addition to the usual impressive list of awards and will be announced alongside the famous -- and often infamous -- Light Reading Hall of Fame, where Lamarr certainly belongs.
The WiC awards will be judged by our esteemed Board of Advisors, made up of 22 top female executives in the industry, with help from the Light Reading editors and Heavy Reading analysts, and will be presented at the Leading Lights gala following our one-day WiC conference and job fair .
Honor Hedy, and enter today!
— Sarah Thomas,

, Editorial Operations Director, Light Reading