It's not surprising that Margaret Chiosi ended up being a Distinguished Network Architect; she's been distinguished -- or at least distinguishable -- her whole life.
Chiosi, an AT&T Inc. (NYSE: T) Labs Distinguished Network Architect, says she has stood out since the day she was born, growing up in the only Chinese family in a white neighborhood in Bethesda, Md., with five siblings and a mother who always worked. None of these things were the norm at the time.
She's also not surprised she ended up pursuing a career in STEM since her entire family was also in the field and, she says, "When you're from a Chinese family, STEM is what you focus on, period, no matter what's going on in that day and age."
It's that upbringing -- one focused on STEM and standing out -- that Chiosi credits for her success in the comms industry, now 40 years in the making. She's never been afraid to be bold or outspoken or to go against the grain. That, plus her extensive knowledge of SDN, NFV and open source, has also made her one of Light Reading's most captivating keynoters -- and one of the featured presenters at the upcoming Big Communications Event in Austin and the one-day Women in Comms conference ahead of it. (See Carriers Need to 'Take Back Development', AT&T's Chiosi on the Potential of Open Source and Top 5 NFV Movers & Shakers.)
"This never fitting in and misconceptions of who I am influenced my career and life," Chiosi says. "I'm comfortable sticking out because I always did. I'm comfortable being outspoken, because sticking out, you're always considered outspoken. I became tenacious about going against the grain because I didn't fit the grain, and by following the grain, you follow their perceptions, which can be wrong. I never followed it."
Chiosi caught up with Light Reading to share more of her personal philosophy, leadership style and advice for other women looking to carve their own path and stand out in a male-dominated industry.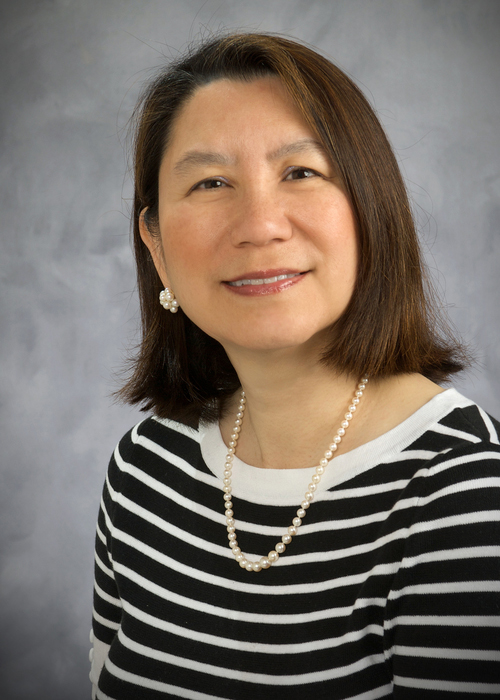 ---
Women in Comms is proud to have AT&T as a Service Provider partner and Chiosi serving as one of our Board of Advisors. Visit Women in Comms and get in touch to learn how you can get involved too!
---
Light Reading: Tell us a bit about your leadership style and philosophy.
Margaret Chiosi: I believe in constantly moving out of your comfort zone, so you grow the best, learn the most and learn your core beliefs. When you're out of your comfort zone and going against the grain, it tests who you are. Do you cave and follow everyone even if you don't believe in it? Or, do you politely have the discussion to see why what you propose is better than the others? I view conflict as a challenge or game if I can convince them or maybe they can convince me. I always look for a happy medium when there's conflict. I don't view it as winning or losing. It gets pretty amazing how you stop listening if it's a winning and losing mindset in your group, and you just keep pushing your point. When there's major conflict, I try to stop talking and listen and ask probing questions.
My leadership style is not one that's perfect for every situation. I've found from management that I have to shift my style. My personality gravitates towards one style -- talking and pushing -- but I find when you have a different culture or someone is soft spoken, I have to stop talking, listen more and ask more probing questions. There are times to be a leader and be direct, and I do that in crisis if it's necessary. If my team is doing a good job, I'll be in the background and go to the team leader and ask questions to make sure things are thought through. But if no one takes leadership, I will step in and be directive. When you decide things and are directive, it's not like you see everything. It's important to know when to get enough facts, and there are times when the facts are not that obvious.
I've even gone against recommendations of my team on certain things. When a team wanted to go down a path that intuitively didn't seem correct, they were adamant, but operations said no while my team said yes, so I talked to our vendor and said, 'this is where we're at and I'm not sure we should go forward' and asked them their opinion. The vendor sided with operations, so I made the decision from there. I'm willing to do things like that but also willing to be a team player and multi-disciplinary. My expertise is very different than others. I like being a team player more so than someone who is constantly always a team leader directing everyone. I find more satisfaction when the team as a whole pulls together with all our expertise and succeeds. It's a wonderful feeling when everyone is participating. I'm more into passion and people wanting to go in the same direction and using skills to figure out the best route.
Light Reading: How have changes in technology over the years changed your role at AT&T?
MC: Since I've been in the bleeding edge my whole career, and this whole concept of agile, I've done it so many times on so many different programs. The only thing that impacted my career is I'm an individual contributor instead of a manager. I was in the fourth level of manager, AVP, where you're pretty heads down. On the side, I did external stuff. My VP felt we were too heads down and wanted us to look more externally. He asked us to be individual contributors for a year to see what's out there and to pull it in to jumpstart it, so I took that role as I was already looking at SDN and NFV. I enjoyed it so much. I haven't coded since college -- it's been 30 some years -- but now I'm surrounded by all these open-source people. It's very collaborative, which is my nature. Would I stay in it if AT&T didn't make Domain 2.0 the whole company's mantra? No, but it is, so I'm staying in this role. So my role changed, but also because AT&T embraced it. I've decided not to go back to management. (See AT&T's Chiosi: Unite on Open Source or Suffer.)
Light Reading: What do you see as the biggest issue facing women in comms or, more specifically, the open-source community, today?
MC: The biggest thing for women is two things: one, not fitting the mold of what men view as a critical asset. They have this view -- they don't realize it, it's just natural -- there is a specific mold of what they think it is they want in leaders, and it doesn't always fit for women. There are different leadership styles that can be effective. Hopefully the next generation will be more successful. Now you have women CEOs. When I first started here, there was not any. When I started at AT&T, a woman became an AVP, my level now. She was the first in the company and now there are so many… Hopefully this role model of women and how you can succeed is not so much male-oriented. The problem is if the organization is still heavily male-dominated in your management chain, that's still a challenge. I see a lot of women in the technical field who have left the industry because of all this -- out of frustration. So hopefully there are more role models that appreciate the different approaches and view of how a woman approaches a meeting.
The other biggest challenge is having an equal partner at home for childcare and eldercare responsibilities. It's hard to focus on your job when you are juggling all those responsibilities. If the corporate world gets better at supporting all these styles of leaders, the other challenge is, if you have a family, you have to have an equal partner. They support you in your career as you their career, and you both juggle the family.
Light Reading: What is your biggest piece of personal advice to a woman looking to advance in her career in comms?
MC: When they are at work, they have to be 100% engaged, and they should always look at bleeding-edge technology that the company will eventually accept, versus bleeding-edge the company will never accept. Always be in line with where your management is heading. Whether you agree or not, they are your management, and you have a decision to conform or change what you're doing with your management or you have a choice of leaving. You don't want to be there and be frustrated with your management. Influence, change it or move on. Being there, festering and not being engaged because you are not happy or don't agree, that is the worst.
Light Reading: What is your advice for young girls who are interested in STEM, but unsure if it's a good fit for them?
MC: When you're in high school, you want to fit in as girls. I was so used to not fitting in. I remember so clearly that I had no one to play with as I wasn't interested in jump roping and other things. It was me and a couple nerdy guys. That is the problem: If they want to fit and don't happen to be around girls whose families are heavily into STEM, then that's hard. The only thing is you have to take math and science and like it and have to stick with it. My advice is for girls to feel comfortable going down the path with the girls who don't want to do that.
— Sarah Thomas,

, Editorial Operations Director, Light Reading