As service providers navigate the transition to virtualized networks, the need to reskill employees is critical both to business operations and employees' ability to keep pace with rapidly changing technology. In response to this unprecedented need to upskill the workforce, AT&T launched the Workforce 2020 training program in 2014 to bolster skillsets within the organization.
Light Reading's Upskill U caught up with John Palmer, senior vice president & chief learning officer for AT&T, via email to hear more about how and why AT&T Inc. (NYSE: T) has prioritized reskilling from within the organization, versus pursuing new talent to fill the skills gap. Palmer currently oversees AT&T University along with Talent Acquisition, and previously held positions with AT&T as vice president of AT&T University operations training, and as the VP of investor relations.
Light Reading's own response to the growing need to reskill the telecommunications workforce launched in April in the form of Upskill U -- a joint online training program delivered by Light Reading in association with Cisco. Upskill U now has over 6,000 registered students consisting primarily of Tier 1 and Tier 2 service providers. (See Upskill U Curriculum Calendar)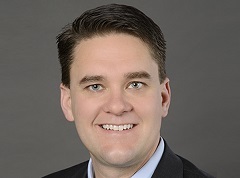 In this Q&A, Palmer explains the impetus behind launching Workforce 2020, the opportunities this program provides to employees, and how the industry at large can usher in training programs and continuing education to fill the skills gap. (See also AT&T Boosts Training for New IP World.)
Kelsey Ziser: The telecom industry is facing a paradigm shift in the face of transformation technology like virtualization and SDN which has resulted in an unprecedented need to re-skill employees. Why did AT&T choose to provide training opportunities to employees rather than pursuing new hires?
John Palmer: Today, we're working to virtualize 75% of our network by 2020. To get there, it's critical that we transform our workforce as the company changes. [There are] two key reasons why we chose the path we did:
First, we've long been a company that places a priority on providing the training and development needed for our employees to work and compete in this rapidly changing industry. We're recognized as being among the best in the country at doing that, and investing in training is nothing new for us.
And second, even if we wanted to address the need for tech talent solely by hiring new employees, it wouldn't be practical given the shortage of qualified candidates with the STEM skills needed for these jobs. While we actively recruit candidates with the needed tech skills, the supply is limited and the competition for them is fierce.
KZ: What options do employees have to reskill under Workforce 2020?
JP: We provide our employees with a range of options -- both internal and external to AT&T. All are focused on ensuring our employees are aligned with our chairman's vision for the business, that they understand and are prepared for the future of our company, and that they're ready to work and compete in a tech-focused and rapidly changing industry.
We're working with external partners -- like Georgia Tech, Notre Dame, and Udacity -- to help create additional training opportunities leading to certifications in specialized fields. For example [we offer] Nanodegrees -- self-paced, fast-track-technical credentials in areas like mobile development and data analytics, with more programs to come.
[In addition, by] working in partnership with Georgia Tech and Udacity, we helped create the first-ever Online Master of Science in Computer Science (OMS CS) degree. And we collaborated with the University of Notre Dame to announce in August a new online master of science degree with a specialization in data science.
These opportunities are available to anyone, employees and the general public, regardless of their skill level.
KZ: What advice can you share with other companies looking to upskill their workforce?
JP: Transparency and empowerment. It's important to keep your employees informed about the future of your company -- advancements in your business, where you're going, and what they need to do to grow along with you. Make sure your workforce is aligned around leadership's priorities, and knows what it will take for them to get there.
To the extent that you can, provide opportunities for them to continue their development, and to reskill themselves to prepare for the future. As is the case with AT&T, those opportunities can be both internal and external.
And, importantly, help to empower them to own their own future. Provide tools and processes that can help them to take control of their own development and their own careers.
— Kelsey Kusterer Ziser, editor, Upskill U