In an effort to continually deliver essential education on the most pressing issues in the telecom industry, Upskill U is thrilled to welcome AT&T's Chris Rice, vice president of advanced technologies and architecture at AT&T Labs , as a curriculum advisor.
---
Upskill yourself on the telco data center with our new Upskill U online university! Sign up for our free courses today.
---
In the role of curriculum advisor, Rice provides Upskill U editors with insight into and guidance on the educational needs of leading global service providers as they move to reskill their workforce during this time of intense industry change. Currently, Rice leads the research and advanced development for a software-defined network at AT&T.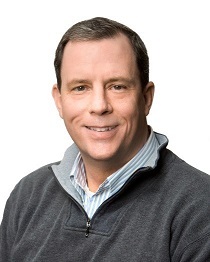 "Retraining, educating and upskilling is vital to staying ahead of the latest technology changes happening in the communications industry," said Rice. "I'm looking forward to sharing my knowledge and experiences with the Upskill U team so they can continue to generate exciting and useful content for the Upskill U student body."
Upskill U courses are live, 45-minute long audio sessions where students can gain expertise from industry leaders, ask questions and engage in dialogue with peers on the latest technological challenges. Each session is part of a four-part learning module on topics like video, data center transformation and open source, and are recorded so listeners can revisit lessons any time.
The rapidly changing landscape of the telecom industry threatens to unleash a wave of paralysis by analysis. Yesterday's business model won't do, but service providers can't linger long as they strategically devise new best practices for emerging technology. Upskill U tackles the challenges and opportunities arising from these sweeping industry-wide changes.
This month, Upskill U turns its focus to the Telco Data Center with lecturers from Windstream Communications Inc. (Nasdaq: WIN), EdgeConneX Inc. , Equinix Inc. (Nasdaq: EQIX) and the Open Networking Research Center . In mid-August, speakers from Telstra Corp. Ltd. (ASX: TLS; NZK: TLS), OpenDaylight , LinkedIn Corp. and Equinix will deliver a series of courses on Open Source.
To register for these courses and view Upskill U's complete course curriculum, visit www.lightreading.com/upskillu.
— Kelsey Kusterer Ziser, Editor, Upskill U