Facebook Shrugs Off Brexit With UK Jobs Move
Social networking giant Facebook has given Brexiteers some seasonal cheer by announcing that it will create 800 new jobs in the UK next year.
The recruitment drive will bring the total number of Facebook employees in London to more than 2,300 by the end of 2018, said the company in an official statement.
The new recruits will work mainly at an office opened in central London earlier today. More than half of the people employed at that facility will have an engineering focus, making it Facebook's largest engineering hub outside the US.
It will also house Facebook's first-ever startup incubator -- called LDN_LAB in a geeky homage to the underscore.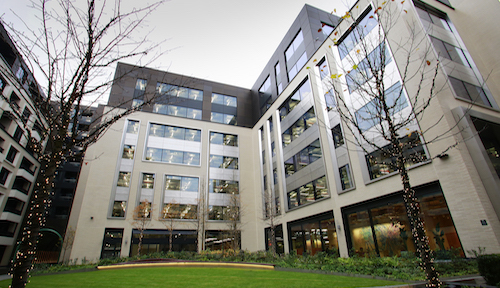 The moves will be welcomed by politicians desperate to show the UK is still open for business despite ongoing efforts to quit Europe's Single Market and customs union.
Last year, the British public narrowly voted to quit the European Union (EU) during the momentous "Brexit" referendum. The legislative process that has been triggered by the ruling Conservative Party means the UK will officially exit the EU in March 2019, even if it has not agreed a deal covering its future trading relationship with the bloc.
Business leaders in various sectors have expressed concern about the implications of Brexit for the British economy and for some companies with headquarters in the UK.
Several international banks with headquarters in London have reportedly considered relocating to Frankfurt or Paris. UK telecom operator Vodafone Group plc (NYSE: VOD) has also previously threatened to move its headquarters out of the UK if Brexit means leaving the single market. (See What Hard Brexit Means for Vodafone, BT.)
Yet lured by the UK's otherwise business-friendly rules, and attracted by its pools of talent, tech giants including Apple Inc. (Nasdaq: AAPL) and Google (Nasdaq: GOOG) have expanded their presence in the country since the Brexit vote.
Facebook also appears to have grown its UK headcount. In May this year, the company told reporters in London that its UK workforce then comprised 1,000 employees but would likely grow to about 1,500 by the end of this year. Today's announcement implies that increase has happened. (See Facebook 'Committed' to UK Jobs Pledge.)
---
Want to know more about cloud services? Check out our dedicated cloud services content channel here on Light Reading.
---
If the recruitment drive works out as planned, it also means Facebook's UK workforce will have more than doubled in size over a 19-month period.
"We're delighted to be opening our new UK office today, announcing the creation of 800 new jobs and launching LDN_LAB, a dedicated development space for UK startups," said Nicola Mendelsohn, the vice president of Facebook's Europe, Middle East and Africa business, in a company statement. "Today's announcements show that Facebook is more committed than ever to the UK and in supporting the growth of the country's innovative startups."
Facebook said the new incubator would invite startups to take part in three-month-long programs aimed at kick-starting their businesses. It is offering mentorship and expert support as part of the initiative, but makes no mention of funding.
Facebook already claims to have made a big tech impact from the UK. Its Workplace social-networking tool for businesses was developed in London, as was the Oculus virtual-reality headset.
Developers in the country are also working on tools that get used by Facebook divisions worldwide, including everything from code analysis to logging systems, said the company.
— Iain Morris, News Editor, Light Reading
PARTNER PERSPECTIVES
- content from our sponsors