Eurobites: Telefónica to Wield Jobs Ax Again – Report
Also in today's EMEA regional roundup: Soros considers sale of Hyperoptic stake; BT unleashes its drone killer; Nevion 5G virtualization project bags EU grant.
Steadily shrinking Telefónica is reportedly planning to cut about 5,000 jobs in Spain, its domestic market, as it tries to reduce costs and boost its share price. According to a Bloomberg report that cites two people familiar with the matter, the Spanish incumbent has already held talks with unions on what is described as an "incentivized retirement plan" for workers over 53 years old. A formal proposal is due for presentation to unions on Wednesday, says Bloomberg. Telefónica employed about 122,000 people worldwide last year, when it cut nearly 900 jobs, according to financial statements. Its workforce has fallen from about 137,500 employees in 2015, partly because of divestment activity. Despite other cost-cutting and debt-reduction efforts, its share price has fallen 11% this year. A spokesperson for the operator declined to comment on the latest reports. (See Telco staff face crisis as cuts claim 127K jobs at big CSPs since 2015.)
In other Telefónica news, the International Wholesale Services arm of the Spanish giant says it has completed network automation across all of its networking services, enabling, it claims, such services to be automatically provisioned and orchestrated from a common control layer and tailored to a customer's specific needs.
George Soros, the billionaire investor of near-mythical status, is in talks over selling his stake in UK altnet Hyperoptic, the Daily Telegraph reports. According to the report, the deal is expected to value the fiber broadband access operator at more than £500 million (US$616 million). (See Eurobites: Hyperoptic Bags £21M EIB Loan for UK Gigabit Rollout and Hyperoptic Lands £50M Investment.)
Just before Christmas, the runway at Gatwick Airport, the UK's second-busiest airport, was closed for 33 hours while the authorities investigated sightings of a unauthorized drone or drones flying close enough to the runway to raise the alarm. Around 1,000 flights were cancelled or delayed. Perhaps it's no surprise, then, that BT has climbed aboard the counter-drone bandwagon with the launch of a new offering that combines multi-sensor detection technology with an enterprise-grade network and a real-time alert system to help protect organizations from drone-driven carnage. BT joined forces with DroneShield, whose drone detection technologies have already been used at the 2018 Olympics in South Korea and by the UK and US military.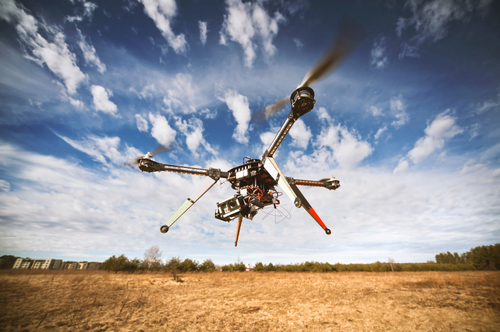 A consortium led by Norway's Nevion has received a grant of €2 million ($2.2 million) from the European Union to help fund a project that seeks to demonstrate through real-life examples how 5G can be combined with virtualization technologies to enable broadcasters to produce live content more efficiently and cost-effectively across locations, to meet growing consumer demand.
Spanish public broadcaster RTVE has chosen Net Insight's Nimbra platform to power its new nationwide IP media network.
VEON, the Amsterdam-based but Russia-focused operator, has received shareholder approval for its acquisition of the remaining shares of Egypt's Global Telecom Holding (GTH). An outstanding tax bill of $82.3 million has also been paid to the Egyptian Tax Authority. GTH operates networks across Algeria, Bangladesh and Pakistan.

— Paul Rainford, Assistant Editor, Europe, Light Reading
UPCOMING LIVE EVENTS
June 6-8, 2023, Digital Symposium
June 21, 2023, Digital Symposium
December 6-7, 2023, New York City
All Upcoming Live Events
PARTNER PERSPECTIVES
- content from our sponsors