Job cuts are continuing to grab headlines for major telecom players, with Comcast the latest to take some heat. Multiple Philadelphia-area publications are reporting that the cable giant laid off 500 direct sales people two weeks before Christmas. Meanwhile, AT&T is facing a lawsuit from the Communications Workers of America over layoffs in multiple states.
This is a particularly sensitive time for both companies since both had touted investment prospects and job opportunities, both in arguing for the recent repeal of Net Neutrality rules and in supporting the Trump tax reform. In the former case, the companies argued imposition of Title II rules had hurt capital investment and in the latter, they claimed tax reform would prompt investments and job creations. Layoffs based on other factors now being cited, such as technology cycles and market conditions, seem to fly in the face of some of those earlier statements. (See AT&T Pledges $1B Capital Investment After Tax Reform.)
Both AT&T Inc. (NYSE: T) and Comcast Corp. (Nasdaq: CMCSA, CMCSK) welcomed tax reform passage by announcing $1,000 employee bonuses. Comcast told the Philadelphia Inquirer/Daily News/Philly.com that its laid-off employees will get a $1,000 additional severance package. When contacted by our sister publication, Broadband World News, a Comcast spokesperson said the company had no further comment.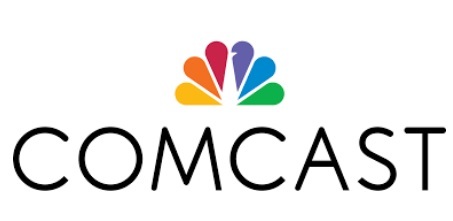 The 500 individuals being laid off are managers, supervisors and direct sales people in Comcast's Central region, mostly in Midwest markets such as Chicago and in Southeastern US markets such as Florida, the Philadelphia report said. Comcast says the move comes as part of a sales reorganization effort within that division.
The Communications Workers of America lawsuit, filed in the US District Court for the Western District of Texas in Austin at year's end, claims AT&T has laid off 152 premises technicians and announced plans to lay off 561 more, claiming a reduction in workload. The union contends that business is actually booming but that AT&T is outsourcing the work to contractors in violation of its collective bargaining agreement.
AT&T is denying any such violation. It has announced plans to lay off 280 call center employees in Dallas, as those jobs are moving to other sites. AT&T is standing by statements it made earlier this week on why the job cuts are happening. (See AT&T Doles Out End-of-Year Pink Slips.)
As Ars Technica notes, in this article, however, all of the job jockeying is calling into question how big telecom operators have characterized the way they invest and hire in the political arena, and whether or not that translates into real life. In the real world, hiring seems to be driven by technology trends such as automation and business realities such as changing markets and competitive strategies. But when it's politically expedient, these industry giants connect the dots somewhat differently, tying investments to specific political goals.
— Carol Wilson, Editor-at-Large, Light Reading