CEO Chat With Paul Hutchinson, Hutchinson Networks

Comment (0)
As enterprise and telecom communications networking technologies edge ever closer, so it becomes increasingly important for each sector to understand the view from the "other side of the fence."
So, having spoken with hundreds of senior executives from the telecoms industry this year, it was important for me to spend some time chatting with an enterprise technology leader such as Paul Hutchinson, the CEO and founder of independent, multi-vendor IT network services provider Hutchinson Networks Ltd. .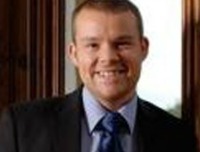 During our recent conversation, Paul and I chatted about vendor relationships, growth, virtualization and white box networks.
— Stephen Saunders, Founder & CEO, Light Reading
Steve Saunders: Tell me a little bit about Hutchinson. I mean, it's obviously your company. You founded it, did you?
Paul Hutchinson: Yes. I suppose I've had about 20 years in the Cisco space, but not as a hugely technical guy and that is still the case -- I am just passionate about helping businesses through knowledge. My positions have been in various Cisco learning partners, including Global Knowledge, Ashland… Geo-Train and Horizon NTS, before starting Fastlane with a couple of colleagues in the UK.
My whole background has been operational in terms of engaging with the appropriate skill sets to deliver what the customer ultimately requires for their business. That was in the training space for a long, long time, then in more of a professional services capacity rather than just a training capacity… It's all about offering very high level professional services to the marketplace to enable them to define the right networks to meet their business challenges or achieve their objectives. Then we moved into the more commoditized space, I suppose you could say. It's funny how your whole perception of that space changes as you move into it and realize how vital that sort of stuff is. Customers invest a lot of money and time in very expensive solutions, but if the simple stuff isn't done right then that's a bit of a waste of money.
SS: Are all of your customers enterprise users or do you have service providers customers as well?
PH: A few service providers. I try to mix enterprise and small/medium-sized businesses, even startups. We're in some big financial and logistics companies.
SS: It does make sense. How many customers do you have now? Is that something which you can share?
PH: Yeah. We're not a huge organization. We have over, I'd say, 150 customers now.
SS: I mean, I have 150 customers and I've been open 15 years so I think it does depend how much money they spend with you obviously.
PH: Of course. Absolutely. The key for me is definitely retention. I'd rather have a customer that spends a fairly nominal amount, but keeps coming back to spend it rather than just sort of doing a smash and grab. It's not that holy versus as alien to me as a human, let alone in business. I just don't understand it.
SS: How long has the business been in existence for?
PH: Early 2011. Before that we were an exclusive Cisco, high-end business. When we were starting to get requests very quickly actually from customers in channel to do more of different vendors and to come down that technology stack, etc, we decided to re-brand at that point in 2011. Instead of focusing solely on Cisco… we're sort of more things to more men.
SS: Juniper is another partner of yours now, right?
PH: Yes. Absolutely. Yep.
SS: They're different types of companies aren't they? I mean, at 30,000 feet they look the same, but once you actually work with them, they have totally different cultures and different approaches, I think.
PH: It's really interesting, as you work with different vendors, the approach is actually very important. I think what's really encouraging is when you do line up with a vendor that has the same ethos in terms of the customers as you do. That's incredibly exciting when that happens.
Next page: Going global