Last week saw a big day in the 15-year history of Light Reading when Editor-in-Chief Ray Le Maistre and I were invited to interview the Deputy Chairman and Rotating CEO of Huawei Technologies Co. Ltd. , Eric Xu, in person, in Madrid during the company's annual Ultra-Broadband Forum event.
Huawei, and Xu, have traditionally steered clear of such media engagements. At the same time, Huawei has this year been the subject of increasingly intense levels of scrutiny from the communications industry, due to its phenomenal growth rate of 30%, unprecedented for a major supplier in the telco market. (See Huawei's H1 Sales Grow 30% to $28.3B.)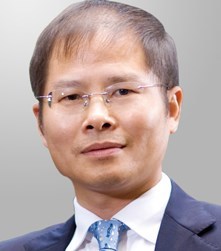 My first question to Eric and his senior team (all of whom were in the room -- no pressure, right?) was whether they were familiar with Light Reading. This prompted general hilarity amongst our Huawei hosts, as it emerged that Light Reading is actually the daily "go to" read for the entire company.
Points, Light Reading!
A good ice-breaker, but perhaps we shouldn't have been surprised: As the interview progressed it emerged that Eric's outlook on the communications industry has much in common with Light Reading's.
Notably, both Light Reading and Huawei see a pressing need for the industry to depoliticize the standards process around NFV; we both see virtualization as a step in a journey that ultimately ends in the cloud; and, with Eric, it's all about the money -- seeking new ways to use technology developments such as virtualization and ultra-broadband to help his customers grow their business.
Page 2: Convergence of telecom and enterprise
Page 3: Virtualization and the cloud
Page 4: Open standards and industry politics
Page 5: Enabling new services such as 4K TV
Page 6: Success factors
Page 7: Doing business in the US
— Stephen Saunders, Founder & CEO, Light Reading
Next page: Convergence of telecom and enterprise