BT's Jansen: We Need to Talk About Openreach
When Philip Jansen takes charge of BT next year, one of his biggest challenges will be figuring out what to do about Openreach. (See Eurobites: Worldpay's Jansen Lands BT Top Job.)
The access infrastructure company builds the UK's broadband networks and then rents them out to UK service providers, including the retail division of BT Group plc (NYSE: BT; London: BTA). Yet as the former state-owned monopoly, BT is also Openreach's parent. That is unfair, grumble rivals that do not collect profits from infrastructure investments. To satisfy these critics, UK authorities have forced BT to run Openreach at arm's length from the rest of the business. It is now considered to be a legally distinct company, with its own board and management team. But it remains a part of BT Group.
That is a colossal fudge, say opponents. They want authorities to go much further and carve BT into separate retail and network companies, with different owners. This "structural separation" already has precedent in Australia and New Zealand, although Australia's troubled experience could dissuade many regulators from going down the same path. (See NBN: We're Beating Europe & Not Overcharging Anyone.)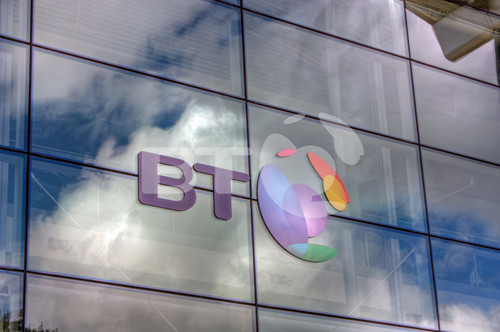 BT has traditionally resisted structural separation, arguing it would not be in the interests of shareholders or the country at large. But the shareholder position is no longer as clear cut. When BT recently named Jansen its CEO designate, its share price took a dive, closing 4% down that same day. The reason was probably not any shareholder unhappiness about his appointment, though. A likelier explanation is that BT Chairman Jan du Plessis had upset a few investors the day before, with remarks that appeared to rule out any Openreach sale in the Jansen era. (See Eurobites: Ericsson Partners With Fujitsu on 5G and Only BT's Dismemberment Will Sate Rivals.)
Current CEO Gavin Patterson was quizzed on the issue last week, during what may have been his final earnings call with BT analysts. "The board believes Openreach is better as part of BT Group overall," he said when asked to justify BT's ownership. "The strategic argument is simple: As part of the group it has an anchor tenant with which it can plan significant investments that run at double-digit years in terms of payback. That is good for BT shareholders and for the country because it gives a degree of certainty." (See BT Cuts 2K Jobs to Boost Profits as Sales Dip and BT Waves Goodbye to Gorgeous Gavin.)
---
Now entering its fifth year, the 2020 Vision Executive Summit is an exclusive meeting of global CSP executives focused on navigating the disruptive forces at work in telecom today. Join us in Lisbon on December 4-6 to meet with fellow experts as we define the future of next-gen communications and how to make it profitable.
---
How could anyone disagree with that logic? Partly because regulation weighs so heavily on BT while it continues to own Openreach. Judging by the operator's recent earnings call, some of BT's most senior executives spend most of their time in meetings with regulatory authority Ofcom discussing arcane pricing matters. Cut Openreach loose and BT could focus on its services strategy -- on being the UK's number-one provider of converged communications products -- and on hammering its IT and business-facing units into a sleeker and more effective shape.
But if Jansen makes those goals his priority, could structural separation happen almost accidentally? If BT's relatively high-flying consumer business really is managed separately from Openreach, then Marc Allera, its boss, should be free to buy network services from any provider, and not just Openreach. In the past, the question would have been academic, because the alternatives simply did not exist. But that is now changing as others pile into the UK broadband sector. A Goldman Sachs-backed infrastructure company called CityFibre is already building all-fiber networks for homes and business premises. It aims to cover about 5 million properties by the mid-2020s. (See Eurobites: UK's CityFibre Announces $2.5B FTTH Investment Plan.)
Next page: Awkward moments for Allera
PARTNER PERSPECTIVES
- content from our sponsors