Nokia Mobile Boss Rouanne Is Out in Latest Shake-Up
Nokia mobile chief Marc Rouanne is leaving the company as part of the latest shake-up at the Finnish vendor, which is merging its fixed and mobile units to create an €8.5 billion ($9.7 billion) access networks division that can "fully exploit the opportunities of 5G."
Rouanne's successor as President of Mobile Networks, with immediate effect, is Tommi Uitto, who has been Nokia's head of mobile network product sales since the company's takeover of Alcatel-Lucent in early 2016: He is described in the company's press release as a radio expert and "23-year Nokia veteran." (See Nokia Creates Access Networks Division, Rouanne to Leave.)
Both Uitto and a yet-to-be-announced head of the fixed networks business group will report to a new access networks president. Nokia Corp. (NYSE: NOK) said that person would be named "in due course."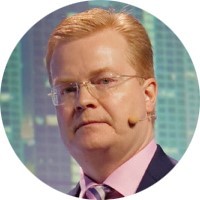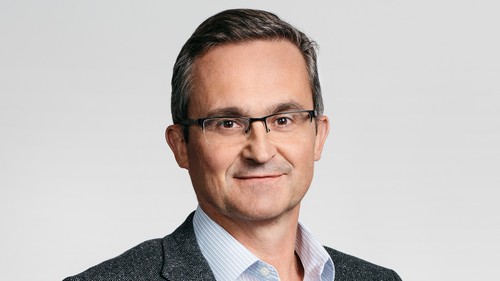 The vendor has been seeking a new fixed networks leader since November 13, when Federico Guillén, who currently occupies the role, was named president of customer operations for Africa, Asia, Europe and the Middle East, a post he will take up from January 1 next year. (See Nokia Set for New Fixed Networks Chief.)
The latest shake-up comes just a few weeks after Nokia announced plans to slash another €700 million ($799 million) in annual costs during the next two years through staff cuts and other savings. Executives have declined to say how many jobs could be at risk within Nokia, which employed about 103,000 people at the end of December last year. (See Nokia Warns of Job Cuts in €700M Shake-Up.)
The circumstances of Rouanne's departure remain unclear. However, the performance at Nokia's mobile networks business was relatively disappointing in the first half of the year, amid signs of a 5G-fueled turnaround at rival Ericsson AB (Nasdaq: ERIC), while the organic year-on-year sales improvement of 2% for the recent third quarter was less than some analysts had hoped.
CEO Rajeev Suri had continued to guide for a strong final quarter of the year, driven by customer interest in emerging 5G technology, but Nokia has acknowledged that realizing its ambitious full-year targets for profitability will be a challenge.
Following the Alcatel-Lucent takeover, Suri has repeatedly insisted that Nokia's "end-to-end" portfolio of fixed, mobile and core network products gives it a major advantage over certain rivals. Ericsson, notably, lacks any kind of fixed-line offering and has narrowed its focus to the radio access networks market and supporting networking software systems as part of its turnaround strategy.
"Combining mobile and fixed is presumably part of an effort to secure market share through commercial bundling," says Gabriel Brown, a principal analyst at Heavy Reading. "This is a known strategy of Nokia's and will be hard for Ericsson and Samsung to compete with. The question is in how many accounts will this really be a determining factor. Outside the US, Huawei has the same kind of story."
---
What are the key technologies and processes that will underpin successful, full 5G deployments? Check out our 5G Big Picture Prime Reading report to find out.
---
Given the latest cost-saving objectives, the merger of the two separate divisions seem likely to result in job cuts as Nokia consolidates different functions and roles. Other changes at the mobile business are also underway: Under restructuring plans disclosed in October, Nokia revealed that responsibility for the development of mobile core network products will move from the mobile group to the software division early next year.
"That will enable the mobile networks business group to focus on radio during the 5G ramp-up period," said Kristian Pullola, Nokia's chief financial officer, during a conversation with Light Reading. "There is going to be a shift in revenues and earnings from one bucket to another. (See Nokia's Enterprise Push Is Adding €180M in Annual Sales.)
Heavy Reading's Brown thinks Nokia is in a strong position as customers prepare to hand out new long-term contracts, having now more or less completed the Alcatel-Lucent merger and "bedded in" its latest Airscale basestation platform. "Nevertheless, Tommi Uitto will need all his skill, experience and relationships to pull it through," says the Heavy Reading analyst. "The good thing is, he is surely Nokia to his core. He's well known and respected by customers."
Adds Brown: "The yet-to-be-named president of the access networks division will be a big job... One might speculate Rouanne wanted it."
Rouanne has been the head of the mobile division since April 2017, when he took over from Samih Elhage in a previous round of restructuring under which Nokia split the mobile division into separate product and global service units. (See Nokia to Split Mobile Biz, Rejig Management After Mobile Boss Quits.)
Nokia said all the latest structural changes would come into effect on January 1.
Shares in Nokia were trading down 2% in Helsinki at the time of publication, following today's news, but have gained more than a fifth since the beginning of this year.
— Iain Morris, International Editor, Light Reading
PARTNER PERSPECTIVES
- content from our sponsors