Eurobites: Nokia Shuffles Its Execs to Sharpen Customer Focus
Also in today's EMEA regional roundup: KPN poaches MTN man for new tech role; TIM and Samsung join forces on 5G; Fastweb secures Tiscali's fixed wireless business; Virgin and Versa combine on SD-WAN services.
Nokia Corp. (NYSE: NOK) is having a reshuffle on its top table, with current Customer Operations lead Ashish Chowdhary leaving the company at the end of the year and Ricky Corker and Federico Guillén appointed to new roles. Corker, currently EVP and president, North America, becomes president of Customer Operations, Americas; Guillén, currently president, Fixed Networks, becomes president of Customer Operations, EMEA & Asia. Nokia is hoping the reshuffle will sharpen its "customer organization focus" as it moves into the 5G era.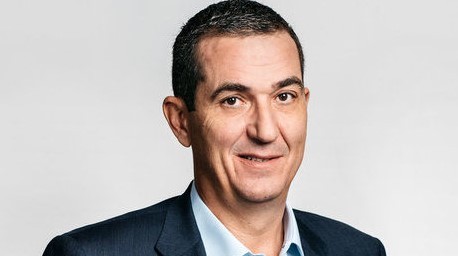 Also keeping LinkedIn busy is Dutch incumbent KPN Telecom NV (NYSE: KPN), where Babak Fouladi has been poached from South Africa's MTN Group Ltd. to take the newly created role of chief technology and digital officer (CTDO). He will assume responsibility for "all technology developments and performance of KPN's systems and network infrastructure," which sounds like the sort of thing that might keep you awake at night. Also, Hilde Garssen will succeed Erik van 't Hof as chief people officer (van 't Hof temporarily assumed this role and now will be appointed to the position of EVP Leadership, Talent & Culture).

Incidentally, in the new year Eurobites will be leading a campaign for the simplification of telecom job titles. Frankly it's all got out of hand. If your corporate handle doesn't fit on one deck of 9-point type across an old-school business card, it needs a rethink.
This morning brought the news that Amos Genish has been ousted as CEO by the Telecom Italia (TIM) board. One of Genish's last acts as boss may well be the signing of a deal with Samsung, which sees the two companies working together to bring forward to 2019 the launch date for Samsung 5G handsets in Italy. TIM will put at Samsung's disposal its ecosystem of partners in its innovation hubs and its 5G expertise.
Elsewhere on the Italian front, Swisscom AG (NYSE: SCM) -owned Fastweb SpA (Milan: FWB) has reached a final agreement for the acquisition of Tiscali SpA 's fixed wireless operations and full ownership of Tiscali's 3.5GHz spectrum. For its part, Tiscali will gain full access to Fastweb's fiber-based network infrastructure. The deal is worth approximately €198 million (US$223 million).
The UK's Virgin Media Business Ltd. has teamed up with Versa Networks to offer a new managed SD-WAN service for enterprise customers. The service, says Virgin, will provide insight, analytics and visibility of network traffic so that key applications can be prioritized.
Telefónica has extended its collaboration with food services company Sodexo Iberia, introducing a digital information system that is being put through its paces at Telefónica headquarters in Madrid, offering, it says here, a "full new digital and sustainable restaurant experience" for the Spanish giant's employees. But as long as the patatas bravas is on, do they really care?
France-IX Services , the Internet peering service provider, has been updating visitors to the ongoing AfricaCom event on its African business, revealing that over the past 12 months the number of African networks that have joined France-IX in Paris and Marseille has increased by 60%, while traffic from African ISPs has increased by 90%. For more news from AfricaCom, visit our sister site, Connecting Africa.

— Paul Rainford, Assistant Editor, Europe, Light Reading
PARTNER PERSPECTIVES
- content from our sponsors