Also in today's EMEA regional roundup: EC approves Tele2-Com Hem merger; CityFibre/Vodafone rollout expands; Deutsche Telekom turns to AI for fiber rollout.
Well, that's another name you can cross of your list of potential candidates for the big BT job. Allison Kirkby, who had been tipped as a replacement on these very pages for outgoing BT Group plc (NYSE: BT; London: BTA) CEO Gavin Patterson, has been named by Danish operator TDC A/S (Copenhagen: TDC) as its new CEO. As the Financial Times reports (subscription required), Kirkby is moving to TDC from Sweden's Tele2 AB (Nasdaq: TLTO), which is in the process of acquiring cable company Com Hem AB . Earlier this year TDC was itself taken over by a consortium comprising Macquarie and a number of pension funds. (See Denmark's TDC Accepts US$6.7B Takeover Bid.)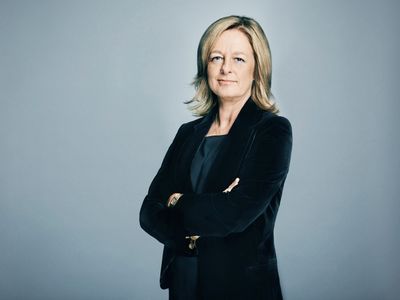 And, related to the above, the merger of Tele2 and Com Hem has just been given the green light by the European Commission, which concluded that the $3.3 billion deal raises no competition concerns. The pair hope that their combination will help them mount a serious challenge to market leader Telia Company . (See Sweden's Tele2 to Swallow Com Hem in $3.3B Deal.)
Households and business in Cambridge, Leeds and Southend-on-Sea are next in line to gain access to full-fiber broadband courtesy of CityFibre and its project partner, Vodafone Group plc (NYSE: VOD). The addition of these three locations will bring the total number of UK towns and cities reached by the rollout to ten. CityFibre has already invested in spine networks in each of the new locations, and is now working with the respective local authorities to coordinate the rollout. (See Vodafone Gets Set for Gigafast Assault on BT.)
Deutsche Telekom AG (NYSE: DT) says it's using artificial intelligence in a pilot project looking at ways to make fiber rollout faster and more efficient. A vehicle equipped with 360-degree cameras and laser scanners captures environmental details, filtering the data through an AI program that works out the optimum rollout route, taking in details such as whether the sidewalk under which the fiber will run is composed of cobblestone or paving slabs. Deutsche Telekom has been coming under pressure to embrace full fiber, having mainly focused to date on network rollouts that "upcycle" legacy copper lines in a variety of "halfway-house" technologies such as vectoring and FTTC. (See DT Seeks Fiber Allies to Tackle Germany's Gigabit Lag.)
---
Home in on the opportunities and challenges facing European cable operators. Join Light Reading for the Cable Next-Gen Europe event in London on November 6. All cable operators and other communications service providers get in free!
---
UK broadband provider TalkTalk has expanded its metro network with the help of Infinera Corp. (Nasdaq: INFN), whose XTM II platform TalkTalk deployed in its metro aggregation network. TalkTalk operates several dark fiber metro aggregation networks across the UK, and now it will be able to activate 100Gbit/s and 200Gbit/s wavelengths, according to demand.
Belgian cable operator Coditel Brabant SPRL, which operates under the SFR brand, is to make the majority of its workforce redundant, Broadband TV News reports. Coditel was acquired by Telenet in June 2017, and under the terms of the deal Coditel had to terminate its operations in March 2019.
The Czech Republic has joined Ireland, Finland and Sweden in opposing the European Union's proposed tax on Internet giants. As Reuters reports, the EU proposes that member states would charge a 3% levy on the likes of Google and Facebook in a bid to tackle the alleged re-routing of profits to those EU states that have low corporate tax rates.

— Paul Rainford, Assistant Editor, Europe, Light Reading