Also in today's EMEA regional roundup: Deutsche Telekom in fiber collaboration talks with United Internet; Hi3G upgrades backhaul with Ericsson; Interxion widens access to Google Cloud Platform.
BT Group plc (NYSE: BT; London: BTA) has "sounded out" current Informa boss and former Ofcom chief Stephen Carter about succeeding Gavin Patterson as the CEO of the UK incumbent operator, according to a Sky News report. A "friend" quoted in the report said that although Carter had been approached he was "not a candidate," though the same friend apparently suggested that he might yet be tempted to take the job "during the coming months." In June it was announced that Patterson would leave BT later in the year, following shareholder unrest over his recent performance. The company said it planned to have a successor in place during the second half of 2018, and speculation has been rife over who that successor might be, with former EE boss Olaf Swantee and Tele2 AB (Nasdaq: TLTO)'s Allison Kirkby both thought to be in the running.

An Informa spokeswoman declined to comment on the Sky News report. (Full disclosure: Light Reading is owned by Informa.) (See BT's Next CEO: Odds Lengthen on Garfield, Swantee New Favorite, BT Waves Goodbye to Gorgeous Gavin and Eurobites: BT Shareholders Call for Patterson's Head.)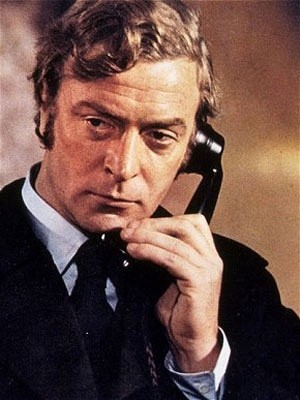 Deutsche Telekom AG (NYSE: DT) is in talks with smaller rival United Internet AG about a potential collaboration on fiber rollout, Reuters reports. According to the report, DT CEO Tim Hoettges has made a "binding offer" to 1&1 Drillisch, United Internet's mobile unit, and United Internet CEO Ralph Dommermuth has indicated his interest, though the respective CEOs have still to discuss it face to face. (See Germany's United Internet may bid in 5G auction – report.)
Danish mobile operator Hi3G Access AB is to upgrade its backhaul transport network in preparation for the introduction of 5G services with the deployment of Router 6000 systems from Ericsson AB (Nasdaq: ERIC). The service provider, which operates under the 3 brand in Denmark, will begin its three-year IP backhaul upgrade program in the coming months. "This will prepare Hi3G's network for future 5G requirements, and support the significant increase in the number of connected devices on the network," the vendor said. (See Ericsson Unveils New Router Family.)
Data center operator Interxion has added dedicated access to Google Cloud Platform (GCP) across Europe, with Google Cloud having added interconnect points of presence (PoPs) in Interxion's facilities in Paris, Marseille, Frankfurt and Stockholm for direct access. Interxion can also offer instant indirect access to Google Cloud Platform from any of its European data centers via its Cloud Connect access service. Interxion already offers access to Microsoft Azure, AWS, Oracle Cloud and IBM Cloud services. For more, see this press release. Interxion recently announced a 15% year-on-year increase in second-quarter revenues to €138.8 million (US$157.2 million).
German test and network assurance specialist Rohde & Schwarz GmbH & Co. KG has added a new application to its deep packet inspection (DPI) system that detects and classify the Discord chat application that is starting to clog up carrier networks. Discord is a voice and text chat app used by gaming communities and which now has about 130 million registered users worldwide. (The number of daily active users has increased to 19 million from 8.9 million in 2017.) "Security teams need application visibility to look at patterns in the data," states Alexander Müller, the vendor's senior product manager for DPI. "A deeper level of traffic inspection is important to detect unusual activity. The new Discord detection functionality enables network security solutions to distinguish legitimate use of the chat app from malicious activity," adds Müller in a prepared statement.
Swedish cable operator Com Hem AB has launched a new 1.2Gbit/s broadband service, which will initially be available to 600,000 households in Stockholm, Borås, Falun, Gothenburg, Gävle, Jönköping, Linköping, Malmö and Uppsala.
Vodafone UK says it is deploying new technology that is blocking international "Wangiri" scam calls before they reach users. The Wangiri scam involves fraudsters ringing a large range of numbers and then hanging up, usually after a single ring, generating missed calls in a bid to get those on the receiving end to call back their expensive international number, from which they make a tidy profit.
Gilat Telecom has landed a mobile broadband backhaul deal in the African state of Cameroon, courtesy of Nexttel. The operator, which has around 5 million customers, will use Gilat's fiber network both within Cameroon and right across Africa.
Net Insight AB (Stockholm: NETI-B)'s Nimbra 1060 terabit router has been chosen by MTI Teleport for a media network built for Sky Austria, which will connect 12 football stadiums with Sky Austria's premises and MTI Teleport's network operations center to broadcast soccer matches in the Austrian Bundesliga.
Swisscom AG (NYSE: SCM) has landed a five-year cloud services deal with Hoval, a large heating and air-conditioning concern. Hoval, whose heating systems are found in both the Tower of London and Buckingham Palace(!), will have its server infrastructure and SAP Basis services operated from the Swisscom Cloud.

— Paul Rainford, Assistant Editor, Europe, Light Reading