Eurobites: BT Hires Sherman as Strategy Tank
Also in today's EMEA regional roundup: 5G soups up AR; Stoke goes with VX Fiber; ADVA, Facebook combine on Greek science network.
BT Group plc (NYSE: BT; London: BTA) is looking to carve a path through its current thicket of woes with the appointment of Michael Sherman, latterly of the Boston Consulting Group, in the newly created role of chief strategy and transformation offer. Reporting to CEO Gavin Patterson, Sherman will be charged, in the words of Patterson, with taking BT's "strategic planning and transformation plans to the next level." The move is part of wider re-jig that has seen the appointment of a new head of BT's Global Services unit and an overhaul of its consumer businesses. Sherman will have his work cut out: BT has faced pressure from several quarters in recent months, not least demands from its rivals to see a full separation of the operator from its Openreach network access division, accounting shenanigans at its Italian subsidiary, a questionable TV content strategy, a saturated broadband market and a lack of overseas expansion opportunities. (See Eurobites: BT, Openreach Separation Back in the Spotlight, BT Consumer Biz Hits Buffers as Q3 Results Disappoint, Dodgy Italian Job Savages BT Earnings, Share Price Tanks and BT's Bogeyman: A Soccer-Mad Amazon.)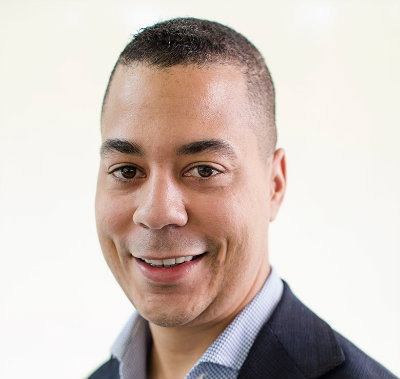 Nordic carrier Telia has teamed up with Ericsson AB (Nasdaq: ERIC) and Intel Corp. (Nasdaq: INTC) to demonstrate how augmented reality technology can be combined with 5G to add a new twist to real-time applications and services. In a trial over a live 5G network in Stockholm, the combination was used to allow the audience to experience "augmented" information about objects on the show floor, while also being able to inspect the piping infrastructure hidden behind the venue's walls. According to Ericsson, 5G's inherent low latency allows AR and VR experiences to be taken to "the next level."
Stoke-on-Trent has become the first UK city to choose Sweden's VX Fiber to commercialize its fiber network, Computer Weekly reports. According to the report, VX Fiber specializes in helping local authorities make the most of existing fiber networks, creating local broadband networks over which ISPs can offer their services, though the authority keeps control of the ducts and pipes. The project will see the deployment of VX Fiber's Open Access Platform, which "lights up" the local authority owned network.
GRNET, the Greek research and technology network, has completed a joint field trial involving ADVA Optical Networking 's FSP 3000 CloudConnect and Voyager, the Facebook -designed packet transport system. The trial saw 200Gbit/s alien wavelengths being carried across 510km of GRNET's existing WDM infrastructure, using standard interfaces for multivendor management and orchestration.
Nokia Corp. (NYSE: NOK) is working with Zain in Saudi Arabia in a bid to encourage young developers to create new applications and services that meet local needs. As part of the program, the Finnish vendor will provide a cloud computing and IT service platform with an open Application Programming Interface (API) to make it easier for the country's engineers to create new products for the domestic market.
Telefónica UK Ltd. (O2) has published a report extolling the potential virtues of 5G, claiming, other things, that households could save up to £450 (US$629) a year thanks to savings resulting from the introduction of 5G-enabled smart grids, smart garbage (yes, it is a thing) collection and smart fridges. Last month O2 announced it was teaming up with white goods manufacturer AEG to launch a 5G trial at the O2 arena in London.
Microsoft Corp. (Nasdaq: MSFT) is to open its first data centers in the Middle East, one in Abu Dhabi and the other in Dubai, Bloomberg reports. The US giant is also planning two cloud sites in Switzerland and two new locations in Germany, the report says.
Swiss mobile operator Salt SA saw full-year EBITDA rise 9.7% year-on-year to 474.9 million Swiss francs ($502.3 million), on revenue that fell 6.6% to CHF 1.05 billion ($1.11 billion). During the year, the operator added or upgraded 897 antennas, and now claims that its 4G coverage is available to 98% of the Swiss population.
Lars-Åke Norling is to step down as CEO of dtac, Telenor Group (Nasdaq: TELN)'s Thai subsidiary, to "pursue new opportunities," though he will stay on until September or until a successor is found.

— Paul Rainford, Assistant Editor, Europe, Light Reading
PARTNER PERSPECTIVES
- content from our sponsors