Ericsson's executive lineup continues to shift under the direction of new President and CEO Börje Ekholm -- today the equipment supplier announced that Erik Ekudden will take over as Group CTO and head of Technology & Architecture, as of July 1. (See Ericsson Names New Group CTO.)
Ekudden will take on the role of CTO following his predecessor, Ulf Ewaldsson, who was CTO and head of Group Function Technology from 2012 to 2016 and became Senior Vice President and Head of Business Area Digital Services this April . (See Ericsson Unveils New Management Team and Ewaldsson Grows His Ericsson Empire.)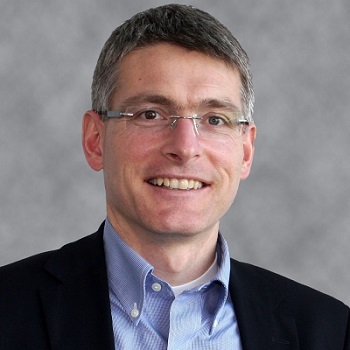 In addition to restructuring its two-tiered leadership team to form a single Executive Team in April, Ericsson AB (Nasdaq: ERIC) also re-defined its geographical setup from ten regions to five market areas, and reduced to three business areas of Networks, Digital Services and Managed Services.
Soon-to-be CTO Erik Ekudden has held a number of research and development roles at Ericsson since 1993; based in Silicon Valley for the past seven years, Ekudden's work involved driving Ericsson's technology strategies and research agenda. As Group CTO, Ekudden will be based in Stockholm, Sweden and will lead Ericsson's technology strategy and focus on building a network platform that addresses service provider's needs surrounding virtualization including "open networking, gigabit low-latency access, management, orchestration and monetization built on AI and machine learning," according to the release.
"Ericsson continues to move with speed in revitalizing our technology leadership," said Ekholm, in the statement. "Erik has broad experience from the technology area, most recently from seven years in Silicon Valley. He is uniquely qualified to support customers and partners, prepare for the opportunities and challenges of the next wave of technology shifts around 5G, IoT, and digitalization."
Since taking on the role of CEO in January, Ekholm has focused on returning Ericsson to profitability. The equipment supplier experienced significant first-quarter losses -- Ericsson's revenue dropped from the previous year by 11% to SEK46.4 billion ($5.3 billion), and experienced an operating loss which increased from SEK2 billion ($230 million) in Q1 2016 to SEK9 billion ($1 billion) in Q1 of this year. Ericsson hopes to improve profitability in 2018 and Ekholm's goal is to double its 2016 operating margin to around 12% by 2019 or later. (See Ericsson's Ewaldsson Takes Aim at Telco 'Conservatism' and Ericsson's Q1 Even Worse Than Feared.)
— Kelsey Kusterer Ziser, Editor, Upskill U