Comcast confirmed that Ranga Muvavarirwa, a former engineering exec with Time Warner Cable, has joined the company as vice president, product management and technology, a role that will center on the company's video technology platform.
In that role, Muvavarirwa will focus on X1 and other Comcast Corp. (Nasdaq: CMCSA, CMCSK) video products. X1 is Comcast's lead video product, featuring IP-connected set-top boxes, integration with OTT services such as YouTube, Netflix and (soon) Amazon Prime Video, a cloud DVR service and voice navigation platform, and streaming video apps for web browsers, smartphones and tablets. More than 60% of Comcast's residential video subscriber base of 21.07 million is now on X1. (See Amazon Prime Video to Stream to Comcast's X1 Boxes.)
X1's cloud platform has also helped to underpin and power other IP-based video products, including Xfinity On Campus, a multiscreen streaming service focused on college students. The line-up also includes Xfinity Instant TV, a no-contract, skinny-bundle IP video service that is currently being bundled with Comcast's broadband service. (See Comcast Reveals Instant TV & the IPTV Future.)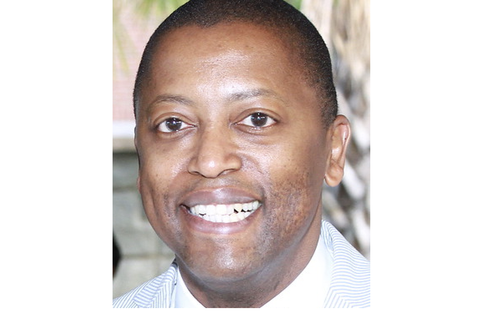 Prior to the new key video role at Comcast, Muvavarirwa spent more than seven years at TWC, most recently as VP of product development. At TWC (now part of Charter Communications Inc. ), he helped to expand the reach of its video service with streaming apps for several consumer streaming platforms, including Roku players, Xbox consoles and Samsung smart TVs. (See TWC Sees IP Video Progress.)
At Comcast, Muvavarirwa will be reunited with Matt Zelesko, another former TWC exec who joined Comcast in mid-2015 and currently serves as the MSO's senior vice president, entertainment products, and chief software officer. Muvavarirwa will report to Zelesko.
This also marks a return of sorts to Comcast for Muvavarirwa, as he also once served as director of product planning and development for Comcast Interactive Media, a unit that was tied to some of the company's earlier video streaming products and efforts, including Fancast.
Muvavarirwa is also coming on board as Comcast emphasizes "connectivity." Video has been relegated to more of a supporting role as Comcast puts more focus on more profitable pay-TV customers and as it fends off an ambitious cadre of OTT-delivered virtual MVPDs (See Video Playing 'Supporting Role' as Comcast Focuses on Connectivity .)
— Jeff Baumgartner, Senior Editor, Light Reading