For nearly 600 days in 2010 and 2011, Belgium had no elected government, amid a constitutional crisis in the small European country, and nobody really noticed. If anything, Belgium seemed to run better with its leaders out of the picture.
While a similar experience might be welcome in some parts of the telecom industry, BT Group plc (NYSE: BT; London: BTA) has decided an inept CEO is better than no CEO for the time being. Gavin Patterson, reportedly "sacked" by Chairman Jan du Plessis last week, will keep his role until BT's board has found a suitable replacement later this year. Where is that automated CEO when you need it? (See BT Waves Goodbye to Gorgeous Gavin.)
In all seriousness, shareholders whose unhappiness sealed Patterson's fate would not have expected to see him turfed immediately out of BT's headquarters with a cardboard box of hair-care products, Liverpool FC merchandise and other personal effects.
But they are reserving judgement on the UK operator's management overhaul until they have seen Patterson's replacement in action. BT's share price rose just 1% on June 11, when it announced Patterson would leave, and has lost 28% of its value in the last year alone. Some kind of improvement is a certainty when Patterson's successor is eventually named. A meaningful boost will happen only with the most astute management.
So who are the frontrunners for the role?
Marc Allera (Light Reading's odds: 5:1)
Light Reading's personal favorite already works at BT, and his reputation has not been tarnished by the operator's missteps and wrong-turns in the past two years. The former CEO of EE, the mobile giant that BT bought for £12.5 billion ($16.7 billion) in early 2016, Marc Allera took charge of BT's entire consumer business during an episode of restructuring in July 2017. (See BT Revamps Consumer Offers, Adds Amazon to TV and BT Rejigs Consumer Biz as Profits Hit by £225M Italy Payout.)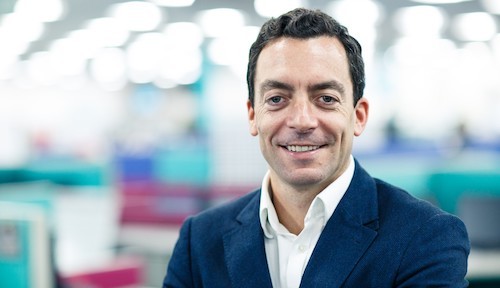 He has some of Patterson's showmanship but has been a safe pair of hands at EE, a relative high flyer in the group, and is spearheading the move into "convergence" that BT deems critical. While it is the consumer division that has been such a profligate spender, hurling money at TV soccer rights with the wayward riskiness of a throw by Liverpool goalkeeper Loris Karius, BT's questionable sports strategy pre-dates Allera. What to do about that strategy will be one of the most important decisions for BT's next boss. (See BT's Patterson May Be Running Out of Time.)
EE executives have done well since BT acquired them, and now occupy some of the most senior management positions at the UK telco. Allera's move into the top job would make EE's management takeover complete. (See BT Merges Business & Wholesale Arms, Hints at Future Layoffs.)
Simon Lowth (odds: 7:1)
Currently BT's chief financial officer, Simon Lowth is said to be popular among investors and provided some sharp responses to difficult questions about BT's figures on the recent earnings call about full-year results. He is relatively new to the telecom sector, having joined BT about two years ago from energy giant BG. Prior to that, he worked for drugs company AstraZeneca and utility business ScottishPower.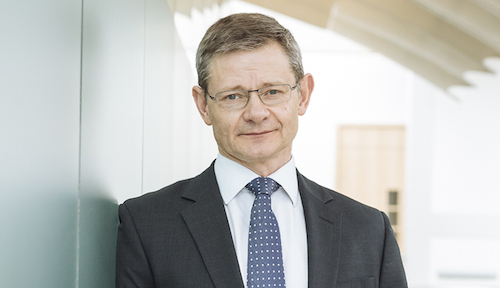 Lowth's appointment would hardly be an inspired choice, however. If Patterson brought energy, flair and an element of surprise, then Lowth's background and role seem likely to make him a far more conventional boss in the usual corporate mould. Perhaps that is what BT needs as it tries to sort out the problems that arose during the Patterson era. But plenty of critics will argue that Patterson failed partly because he ultimately left BT as a rather stuffy, bureaucratic, overstaffed and utility-like business, ill-equipped to meet new digital challenges. Handing the reins to 55-year-old CFO with a utility background may not convince skeptics that BT means to change.
Next page: Garfield, Carter and Swantee