The ITU World Radiocommunication Conference (WRC-07) kicks off next week in Geneva. On the agenda: revising the international treaty governing the use of the radio-frequency spectrum and satellite orbits.

Telecom heavy hitters are pushing to reallocate spectrum now used for C-band satellite services to 3G mobile and WiMax. You remember C-band, right? Also known fondly as "BUD" for the "big ugly dishes" that once dotted the backyards of rural America.

With the end of C-band possibly on the radar screen, one can't help but wonder, what to do with the rest of those BUDs? I spotted a novel solution on a recent walk in the Phoenix area. This homeowner has converted his BUD into a sunscreen roof for a backyard gazebo.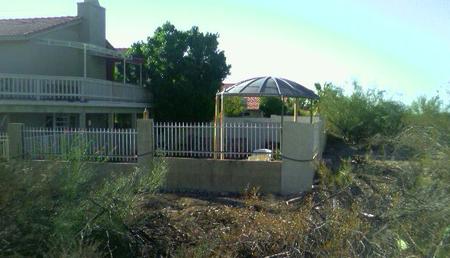 Maybe there is a cottage industry ready to spring up to help consumers repurpose their old electronics gear. Remember those LANcity LCP cable modems? Weighing in at hefty six pounds with solid metal casing, they could make great door stoppers or bookends.





Or, how about those high-heat cable set-top boxes? Rather than adding a fan for cooling, maybe the savvy consumer could install a lid for grilling.

George Foreman would be green with envy.

— Michael Harris, Chief Analyst, Cable Digital News