Starry turns to Chapter 11, will continue services in five markets
Starry, the troubled fixed wireless access (FWA) service provider, has filed for a voluntary Chapter 11 bankruptcy reorganization that aims to "significantly reduce" the company's debt while keeping services running in a handful of US markets.
Starry said its Restructuring Support Agreement (RSA) contains agreed-upon terms for a pre-packaged financial restructuring that also aims to optimize its capital structure and liquidity.
Starry has filed multiple "first day" motions with the US Bankruptcy Court for the District of Delaware requesting relief. That filing includes a motion to approve a $43 million debtor-in-possession (DIP) financial facility, which Starry said is necessary to provide the liquidity needed to continue its normal business operations and to meet its post-filing obligations to employees, customers and vendors.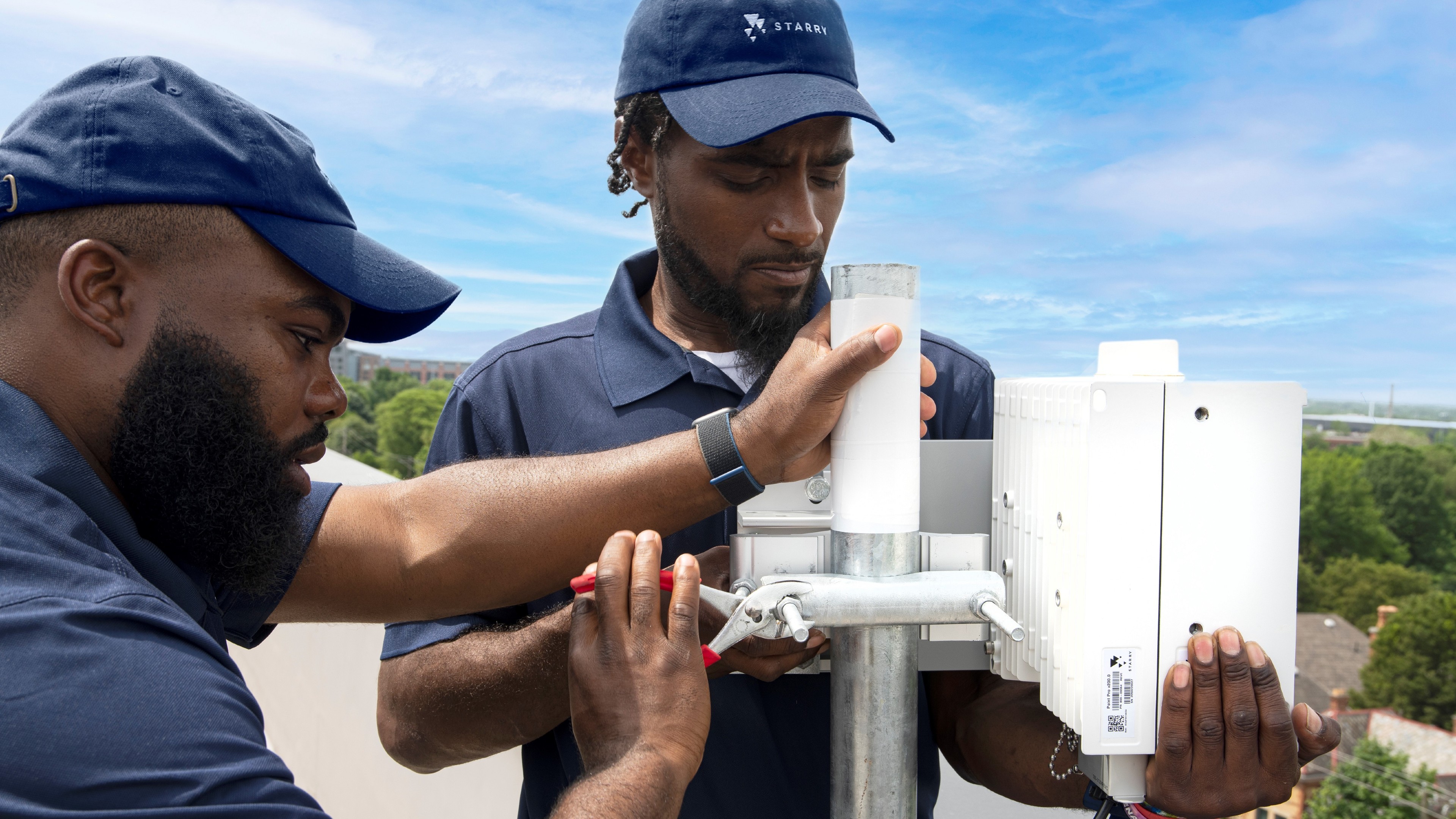 Starry said the agreement ensures that during the restructuring, customer and network operations will continue normally in its five core markets: Boston, New York City, Los Angeles, Denver and Washington, DC.
Unsecured claims list
According to court documents, several creditors have unsecured claims with Starry, including Benchmark Electronics of Thailand ($3.85 million), Palantir Technologies ($3.73 million), American Electric Power ($1.7 million), Linksys ($856,000), Google ($576,900), Comcast ($392,819) and Crown Castle Fiber ($244,893).
Starry said it intends to "move swiftly through the restructuring process" but didn't provide a timeline for how long the process might take.
Notably, the company said it expects to close on a debt-for-equity restructuring with lenders but that it will "first conduct a marketing and auction process to identify any other potential bidders for its business."
The voluntary bankruptcy filing follows a string of upheavals at Starry aimed at reducing costs, including multiple layoffs, a halt to network expansion and termination of a stock purchase deal that was poised to raise up to $100 million.
Starry, which had previously hired PJT Partners to advise it on potential M&A and capital raising, announced last month it would pull its FWA service from Columbus, Ohio, by this June.
Chapter 11 appears to be Starry's last-ditch effort to turn the business around.
"Over the last several months, we've taken steps to conserve capital and reduce costs in order to put Starry in the best position to explore various financing paths for the company," Starry CEO Chet Kanojia said in a statement. "Our next step in this journey is to continue to strengthen our balance sheet through a Chapter 11 restructuring process … The Restructuring Support Agreement provides us with the funding needed to continue operating as normal, through this restructuring process and as we guide the company to profitability."
Though Starry's burn rate and lack of funding have been its chief culprits, analysts have found that the company's strategy and approach have the potential to become profitable long term. Starry also issued a study (PDF) last year showing that it was able to turn a profit in multiple buildings switched on in 2020 and in the first quarter of 2021 within three to four quarters after launch.
Related posts:

— Jeff Baumgartner, Senior Editor, Light Reading
EDUCATIONAL RESOURCES


PARTNER PERSPECTIVES
- content from our sponsors