Photos:

Broadband World Forum Europe Part I
PARIS --
Broadband World Forum Europe
-- The global economy might be in something of a mess right now, but the broadband technology sector isn't letting that get it down, judging by this year's BBWF event in the French capital.
After a dud of a show in Brussels last year, exhibitors had some interesting developments and decent demos to talk about (thank goodness), and even some of the keynote presentations were memorable. (See
Swearing by Broadband
,
BBWF: ZTE Touts 10G EPON Trials
,
ECI, Actelis Validate DSM
,
BBWF: WDM PON? Bring It On!
,
BBWF: AlcaLu Shows Off 10GPON
, and
BBWF's Liquid Gold
.)
Maybe, like what has happened in the OSS sector, the economic downturn has spurred some creative juices or accelerated new product development. Whatever the reason, this year's BBWF was an improvement. (See
OSS World Wakes Up
.)
So we whipped out our camera and took some snaps as a reminder of this year's good times.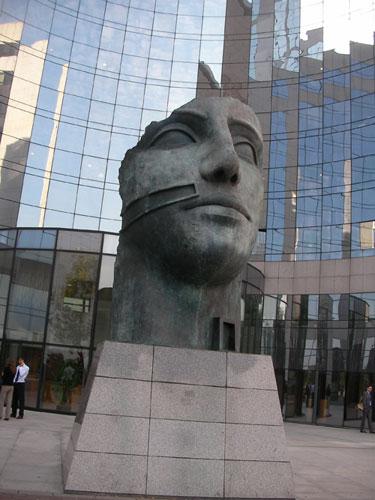 All photos and captions by
Light Reading
staff, hence the less-than-inspiring camera angles.
— Ray Le Maistre, International News Editor,
Light Reading
PARTNER PERSPECTIVES
- content from our sponsors