Meet Uncle Sam, your new personal telecom shopping assistant

Comment (0)
For better or worse, the US government officially holds shoppers' hands as they browse telecom services.
The feds' role in telecom shopping is still in its infancy, and – like many other government programs – it ultimately might not have much of an impact.
But it certainly is interesting and worth watching, both in how it might affect consumer behavior and how it might impact telecom network operator strategies.
Maps and labels
The two big recent developments involve telecom maps and service labels, both of which come from the FCC but ultimately stem from congressional mandates. Both are in the early stages of being rolled out to American consumers.
The maps are available here. They show fixed broadband providers for every location in the US, including fiber, cable, satellite and fixed wireless operators. They also show mobile broadband coverage, from 3G to 5G, and available speeds.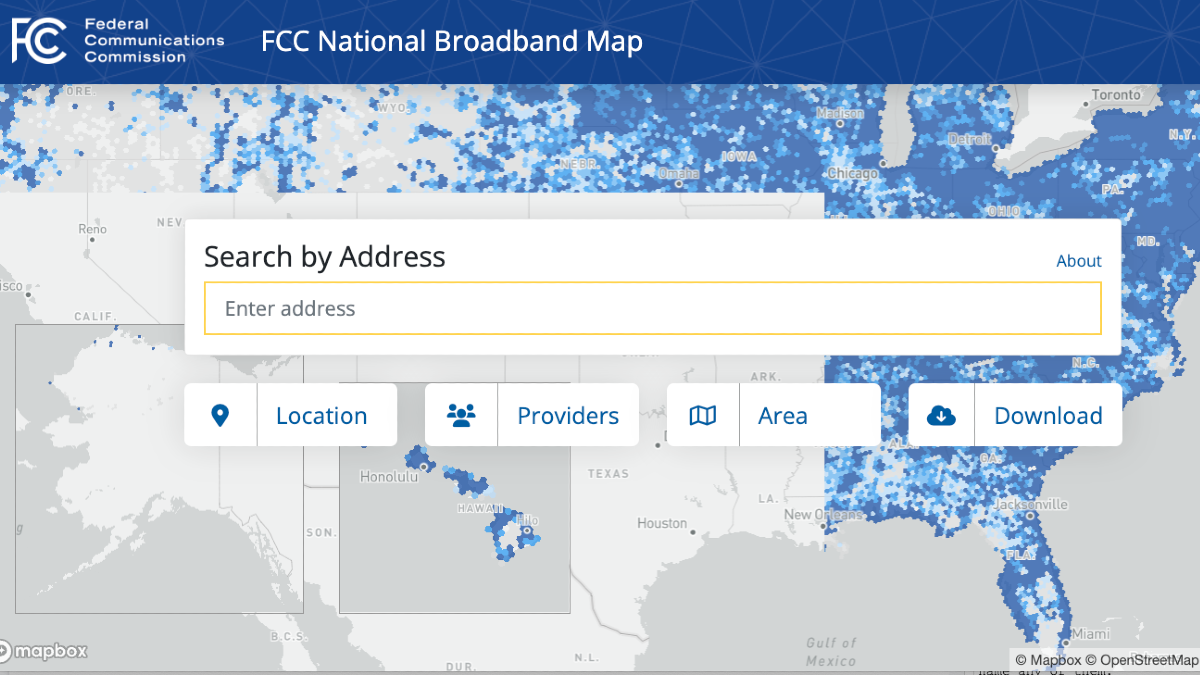 The maps, released last week, are the first draft. "We expect many challenges to the map," wrote the financial analysts at New Street Research in a recent note to clients. "New York has already done so, and the more states that do so, the greater the financial and political incentives for other states to do so."
The maps will help determine the allocation to states of more than $40 billion in US government subsidies.
But for regular telecom customers, the maps offer a new, authoritative source for information on what is available, what it does and how much it costs. And while that's not necessarily a new phenomenon – sites like BroadbandNow, Consumer Reports, BestPhonePlans and others offer some similar information – it's a noteworthy development for those customers who care about such things.
The information in the maps may change as consumers, providers and others begin to digest what FCC officials describe as a "first draft."
As for the labels, they, too, could create a new dynamic in the marketplace. Like food nutrition labels, the FCC's broadband label proposal would require providers to disclose information like latency speeds, early termination fees and whether prices are permanent or just introductory. The labels would also require providers to disclose how much data is included in their services and how much extra data might cost – which is information that I have found particularly difficult to obtain, even when I'm in direct contact with the executives in charge of creating mobile operators' service plans!
The labels will be required at the providers' point of sale at some point in the future. "The commission will announce the effective date of the label after it has completed necessary next steps, including requirements under the Paperwork Reduction Act," according to the FCC.
Joy and fear
Unsurprisingly, some are loudly applauding the new maps and labels. "The FCC order is an important step toward cleaning up the inscrutable mess that is Internet billing. Consumers are all too familiar with broadband bills that bury junk fees and service terms in the fine print. People deserve to know what they're paying for, and this label will help," Free Press Policy Director Joshua Stager said in a statement from the public-interest group on the FCC's new proposed labeling.
But telecom operators are undoubtedly wary of getting pinned down on specifics like speeds, latency and other such information. After all, such metrics can vary wildly at different times of the day depending on overall network traffic and other factors.
The FCC is aware of this. In its latest ruling on the broadband labels, the agency agreed to allow providers to supply speed and latency data based on internal testing, consumer speed test data or third-party sources. It also asked for additional guidance from the industry on "alternative speed and latency measurements for the label going forward."
The agency has already agreed to remove "packet loss" from its labels because including that kind of detailed information "may actually lead to more confusion for most consumers."
It's also worth noting that network performance might ultimately take a backseat to shoppers' other concerns. For example, Americans might care a lot more about a free iPhone than speedy latency.
Further, any upheaval sparked by broadband labels will undoubtedly overshadow fights over broadband maps. Although labels are interesting, there are billions of dollars in federal subsidies resting on the details of the maps, and that much money will surely create plenty of debate.
For example, the New Street analysts noted that New York's preemptive challenge to the FCC's maps might not rest entirely on their accuracy. "As perhaps suggested by the New York Governor releasing her challenge just days before the midterm election for which she was on the ballot, no governor wants to pass up an opportunity to publicly fight the federal government, particularly when it involves getting more money for the state," the analysts wrote.
Related posts:

— Mike Dano, Editorial Director, 5G & Mobile Strategies, Light Reading | @mikeddano