Kabel-X USA LLC believes it can make cable operators' upgrades easier, faster, cheaper, and cleaner, with a new tool that enables MSOs to yank out coaxial lines for repairs and fiber upgrades without the mess and expense of more traditional construction methods.

Kabel-X says the patented process pulls out the core of existing, deployed cable, leaving the outer sheath in the ground or in aerial plant.

It does that by injecting a specially engineered fluid at high pressure down the length of the cable. The lubricating fluid (the company claims it's "non-hazardous") creates a micro-layer around the cable and breaks down the chemical bonds.

Once a good ring of fluid is around the cable, workers should be able to yank it out without much resistance. The extraction can be done using a special winch or, if the crew is up to it, by hand.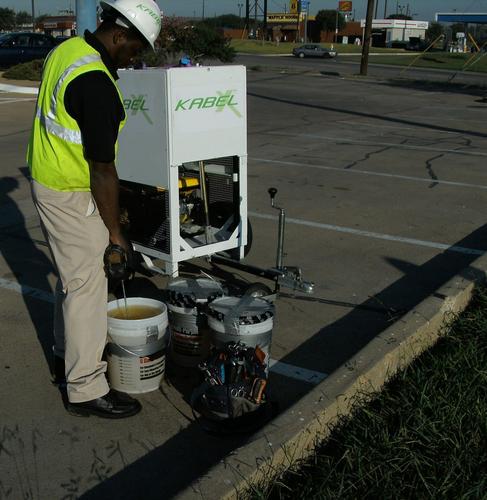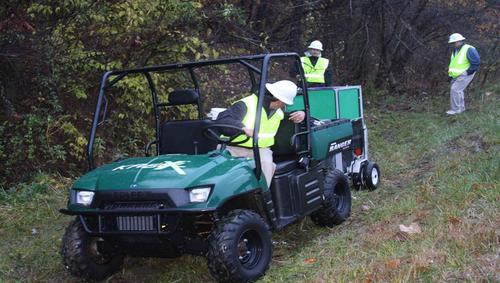 "We've pulled 600 feet of coax by hand," says Kabel-X executive vice president Darin Clause. "It doesn't take a lot of force."

The method leaves the outer sheath in place, allowing the operator to reuse it and feed in new coax or fiber. The company envisions cable operators using the system for fiber-to-the-premises (FTTP) upgrades, to fix bad coax, or to straighten out clogged areas.

The company claims its system can pull 500 to 600 feet of coax in less than 90 minutes, about half the time that would be required using standard construction methods. "Two-thousand to 3,000 feet per day is not out of the question in terms of production efficiency," Clause says, noting that most applications of Kabel-X's system don't require special permits.

When time and other expenses are factored in, Kabel-X estimates that its method reduces costs as much as 60 percent over traditional construction methods. But Kabel-X declined to give specific pricing, noting only that the process is typically charged on a per-foot basis.

The method was developed by Austrian firm Kabel-X about four years ago, centering its use on telco lines and scoring deals with operators such as Deutsche Telekom AG (NYSE: DT).

Miami-based Kabel-X USA, founded last spring, has the North American rights to market and sell the system, but is credited for developing a process for coax lines. It introduced the system to U.S. cable operators in June at the Society of Cable Telecommunications Engineers (SCTE) Cable-Tec Expo in Philadelphia.

"As we evaluated [the technology] we discovered that a hardline solution could be very valuable for cable operators in North America," says Clause.

But Kabel-X, which has about 20 employees stateside, is not in the business of providing the cable extraction service itself. Instead, the company is selling its technology (the pumps and the fluid) and the know-how to cable operators and their contractors.

To date, Kabel-X has lined up about 10 U.S. cable trials, including one with Bresnan Communications LLC . Quanta Services, a contracting firm, has rolled out more than 20 Kabel-X units to support its cable and telco customers.

Although the system can be used for telco lines, Kabel-X is seeing more interest for the cable application in the U.S. The Kabel-X process for coax also works about twice as fast as it does on twisted pair cable, Clause notes.

— Jeff Baumgartner, Site Editor, Cable Digital News