Gigi Sohn withdraws FCC nomination, blaming 'blatant lies' from 'legions' of lobbyists
The long battle to confirm Gigi Sohn as the fifth commissioner to the FCC is now over, with President Biden's nominee officially pulling out of the race 16 months after being nominated.
In a statement shared with The Washington Post, Sohn said she spoke with President Biden last night and asked him to withdraw her nomination, blaming the onslaught of attacks on her character.
"When I accepted his nomination over sixteen months ago, I could not have imagined that legions of cable and media industry lobbyists, their bought-and-paid-for surrogates, and dark money political groups with bottomless pockets would distort my over 30-year history as a consumer advocate into an absurd caricature of blatant lies," said Sohn.
"The unrelenting, dishonest and cruel attacks on my character and my career as an advocate for the public interest have taken an enormous toll on me and my family. Unfortunately, the American people are the real losers here. The FCC deadlock, now over two years long, will remain so for a long time," she added.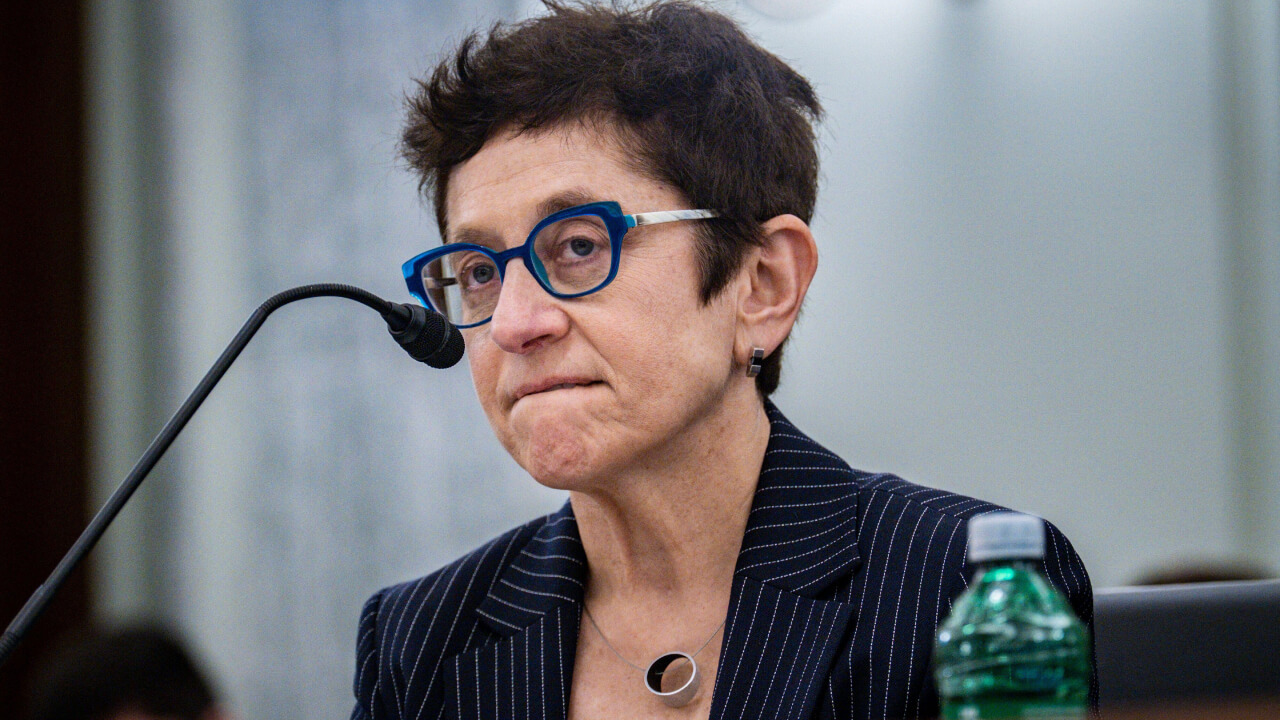 Sohn recently sat through an unprecedented third Senate nomination hearing, in which she endured further attacks on her character from Republican Senators. At the time, she referenced the lobbying campaign that had prevented her from securing the job so far.
"I believe deeply that regulated entities should not choose their regulator. Unfortunately, that is the exact intent of the past 15 months of false and misleading attacks on my record and my character," said Sohn in her opening statement last month.
Those misleading attacks worked to both delay and ultimately defeat her nomination. Earlier today, Sen. Joe Manchin (D-WV) – a necessary vote for Sohn in a nearly deadlocked Senate – released a statement saying he would not be voting for her. It is unclear if Sen. Manchin knew of her decision to withdraw beforehand, or if word of his vote influenced Sohn's choice to withdraw.
"Especially now, the FCC must remain above the toxic partisanship that Americans are sick and tired of, and Ms. Sohn has clearly shown she is not the person to do that. For those reasons, I cannot support her nomination to the FCC, and I urge the Biden Administration to put forth a nominee who can bring us together, not drive us apart," said Manchin in a statement.
'Probably celebrating at Comcast'
In a press release following the news of Sohn withdrawing, Craig Aaron, co-CEO of the advocacy group Free Press, which supported Sohn's nomination, blamed all parties involved for what the group called a "failure to stand up to industry-orchestrated smears."
"They're probably celebrating at Comcast and Fox today, and their lobbyists deserve most of the credit for concocting lies to derail her nomination. Republicans who willfully spread those lies must be thrilled, too. But they're not the only ones to blame: The failure of Democratic leaders to stand up to industry-orchestrated smears cost the agency — and the nation — a true public servant," said Aaron.
"This nomination process was bungled almost from the start, with a long wait in selecting the nominee in the first place, three different confirmation hearings, and endless excuses for why various senators weren't ready to vote. All this dithering and delay allowed the industry to refuel their attack machine, bankroll front groups and deploy legions of lobbyists against Sohn."
As a result, he added, these companies will "only double-down on the kinds of deceitful and dirty tactics they deployed against Sohn."
Another public interest group, Public Knowledge, said Sohn's defeat "will have serious ramifications for all consumers in the years ahead."
"But, as disappointed as we are, the American public should be outraged," said Chris Lewis, CEO of Public Knowledge.
"The hard work of the Commission to prevent digital discrimination, to curb media consolidation, and to reinstate the FCC as the agency with authority over broadband is lost by this failure. And that is what this is: a failure by elected leaders in both parties to prioritize these important public interest protections. The incessant and appalling personal attacks against Ms. Sohn, the outright lies about her character, and the deceptive tactics used to bully her will have ripple effects for both the public and any other nominees the Biden administration may want to serve in their government. This sets a dangerous precedent."
As of this writing, President Biden – who was criticized for his delay in nominating an FCC Commissioner to begin with – had not named a new nominee, and White House press secretary Karine Jean-Pierre told reporters during Tuesday's briefing she had no further updates.
Related posts:
— Nicole Ferraro, editor, Light Reading, and host of "​​The Divide" on the Light Reading Podcast.
EDUCATIONAL RESOURCES


UPCOMING LIVE EVENTS
June 6-8, 2023, Digital Symposium
June 21, 2023, Digital Symposium
December 6-7, 2023, New York City
All Upcoming Live Events
PARTNER PERSPECTIVES
- content from our sponsors