1:25 PM -- A good number of cable folks dropped by our booth last week at the SCTE Cable-Tec Expo to sign up for the weekly Light Reading Cable newsletter and to grab some show swag, including those LRC-branded Mardis Gras beads and Euro-style decals. And for that, we thank you.

Interestingly enough, the "CBL GRL" stickers were a bigger-than-expected hit -- we were plum out of them by the last day of the show.

Mari Silbey, Motorola Inc. (NYSE: MOT)'s chief blogger and columnist at ZatzNotFunny, beat the rush to get hers, and evidently has already put it to good use.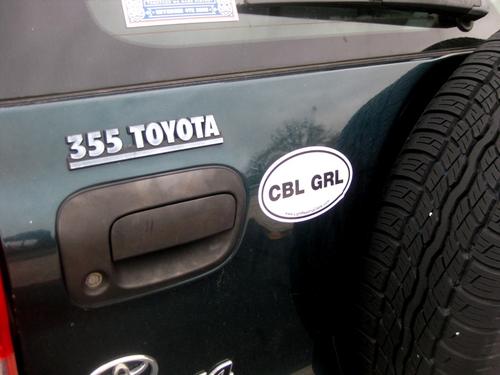 Where did you stick yours? If you care to share, send me an image and I'll share them with our little corner of the broadband world. Just keep it PG-rated, folks!

— Jeff Baumgartner, Site Editor, Light Reading Cable