NXTcomm: GPON Wrap-Up

Comment (3)
AT&T Inc.
(NYSE: T)'s GPON selection certainly set the tone for a frenzy of fiber-fed discussions at NXTcomm this week. (See
AT&T Picks GPON Players
.)
And with so much GPON gear already on the market, vendors are having to go to great lengths to make their offerings stand out. Some examples include:
ZTE
ZTE Corp.
(Shenzhen: 000063; Hong Kong: 0763) VP for broadband products Jess Li says that the key differentiator for some of his new products is "bandwidth mining" -- the ability to let carriers provide only what consumers are requiring at any given moment. (See
ZTE Unveils GPON Gear
.) It sounds a lot like oversubscription, and that might be appealing to carriers selling to consumers. They're used to buying promises of high bandwidth rates with no guaranteed quality of service.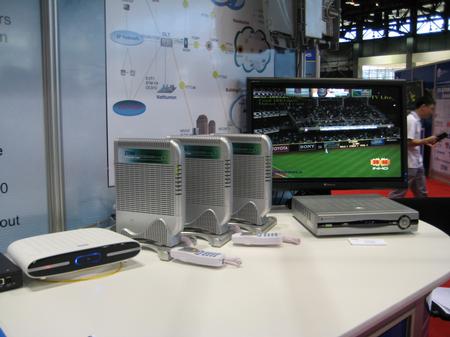 Zhone
Even though it's not a popular idea yet,
Zhone Technologies Inc.
(Nasdaq: ZHNE) says new interoperable ONTs attracted a fair amount of buzz at the show, so we stopped in for a closer look. (See
Zhone Debuts Line-Powered ONT
.)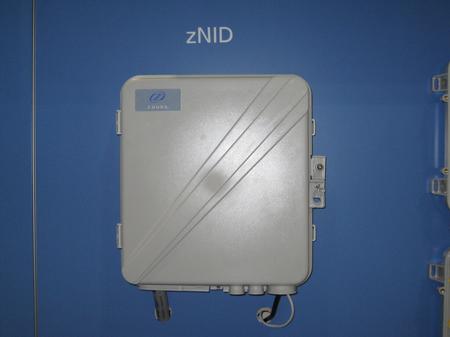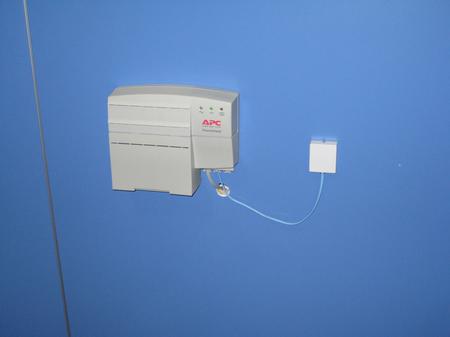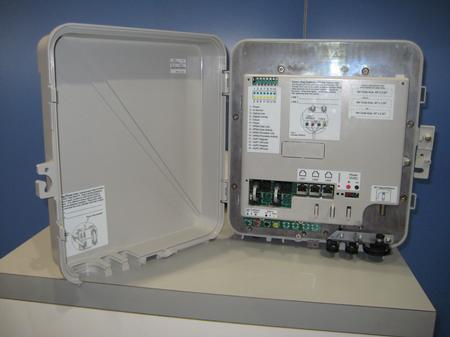 Hitachi
Scott Wilkinson, VP of
Hitachi Telecom (USA) Inc.
, says Hitachi's pitching GPON as a way to feed the wireless home. He says people want a high-speed connection in every room, and getting the fiber from the ONT to all those places is tough. (See
Hitachi Shows GPON
.)
So Hitachi is developing a wireless ONT that can transmit an HD-quality picture to any TV in the house. The unit on display in Chicago had a separate receiver plugged into a TV, but Hitachi is working on a TV that will have the transmitter integrated.
Wilkinson says wireless ONTs will be a hit, but some aren't convinced. "We've seen no interest from our customers to develop any wireless products yet," said
Don McCullough
, VP of marketing for
Ericsson AB
(Nasdaq: ERIC)'s Entrisphere group.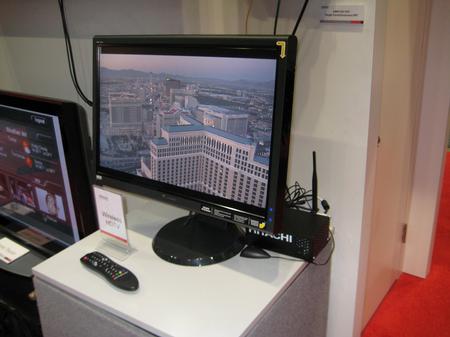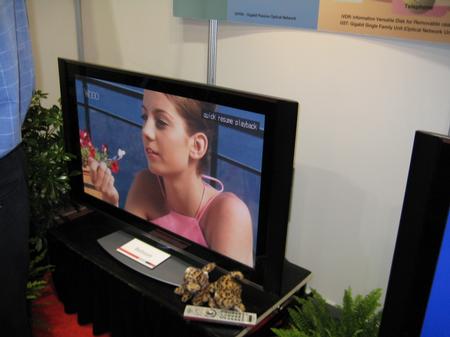 More notes and news
The GPON-related announcements came fast and furious this past week.
Tellabs Inc.
(Nasdaq: TLAB; Frankfurt: BTLA), for one, showed off its latest ONTs at its booth.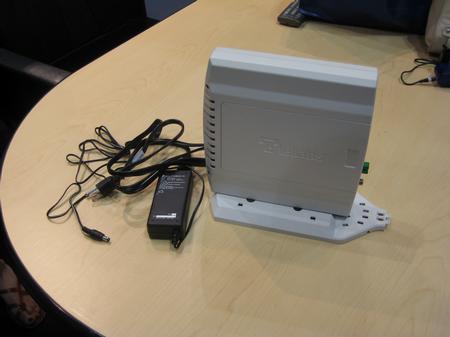 Ericsson, too, was worth a look, as the company announced its GPON upgrades. (See
Ericsson Upgrades GPON
.)
Finally, here's a list of other noteworthy GPON-related happenings during the week that was NXTcomm 2007:
— Raymond McConville, Reporter,
Light Reading