Eurobites: Telecom Italia plans to cut 2,000 more jobs – report
Also in today's EMEA regional roundup: Proximus buys EDPnet; Ooredoo's MWC deals; Nokia gets greener; ChatGPT messes with EU lawmakers' minds.
Debt-laden Telecom Italia (TIM) is looking to shed up to 2,000 jobs through a voluntary retirement program, according to a Reuters report. The operator is trying to cut costs as it attempts to sell off its fixed-line infrastructure – earlier this month TIM received a non-binding offer from Italian state-backed lender CDP and Australian fund Macquarie Infrastructure for its fixed assets, including the assets of FiberCop as well as a stake in Sparkle, TIM's international services unit. The offer comes in the wake of a rival bid from US private equity fund KKR, which was rejected by TIM's board. (See Telecom Italia is how other telcos fear they may one day look.)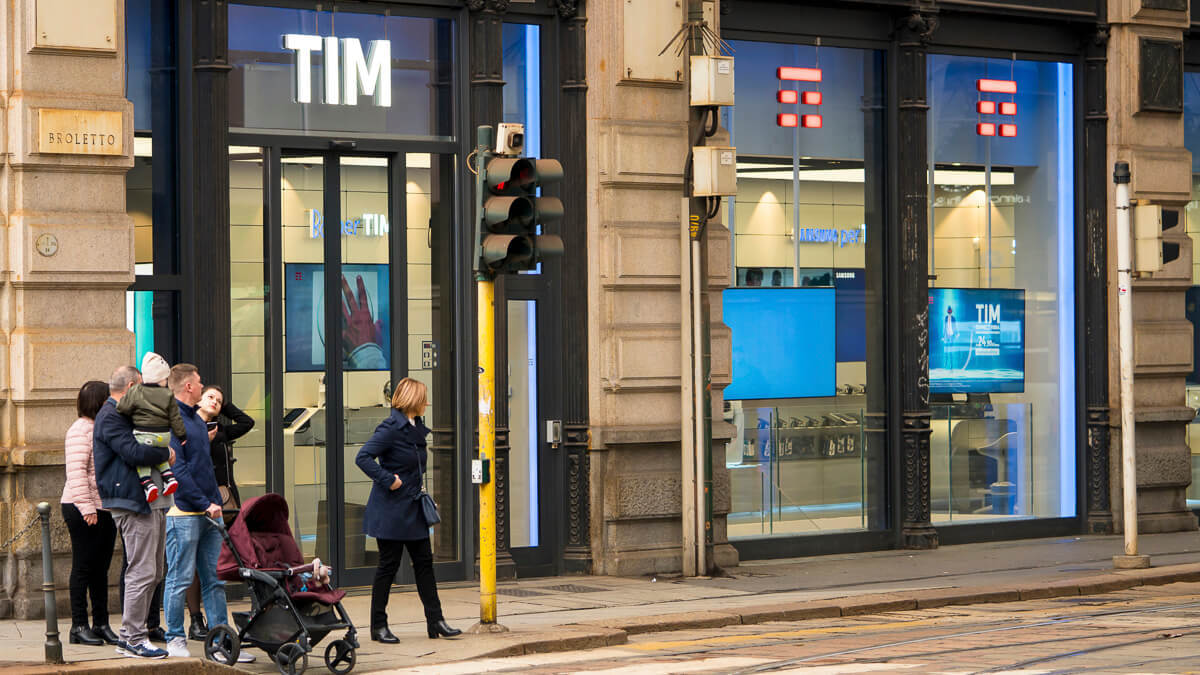 Following legal clearance in the Belgian courts, Proximus is to buy EDPnet, an independent operator with activities in Belgium and the Netherlands that has been a wholesale customer of Proximus for several years. Proximus plans to keep EDPnet as a separate brand, believing it has a niche appeal to what Proximus calls "technology-conscious value seekers." EDPnet serves around 46,000 fixed Internet and 13,500 mobile customers (excluding M2M customers).
Oordeoo has been trumpeting the various deals it made at Mobile World Congress in Barcelona, including the expansion of an existing partnership with Microsoft relating to cloud services. It also signed agreements with Huawei, ZTE and Nokia for network upgrades in several of its territories.
Sixty-three percent of electricity bought by Nokia in 2022 was from renewable sources, exceeding its 60% target for the year. This is one of the findings in the vendor's People & Planet 2022 report, which seeks to measure Nokia's performance against the commitments of its Environmental, Social and Governance (ESG) strategy. Nokia says it also made progress in reducing product power consumption, with liquid-cooling technology implemented across its AirScale range of baseband equipment.
Ericsson and Saab have teamed up to deploy a 5G private network at Purdue University Airport in the US state of Indiana. It is intended that the network will serve as a "lab for life," acting as a proving ground for academics and business types to develop commercial applications that can be replicated to improve the security and efficiency of operations at airports of all sizes. Ericsson is providing the connectivity, while Saab is supplying various platforms for security, ramp management and aircraft tracking.
Neos Networks, a UK public-sector connectivity specialist, says that it has now overseen the buildout of fiber infrastructure to more than 90 public sector and local authority sites in Oxfordshire in partnership with Oxfordshire County Council and additional funding from Building Digital UK. Neos is committed to delivering broadband upgrades to more than 175 such sites across the county by the end of the year. Neos Networks acts as an aggregator, bringing together several connectivity companies – Openreach, Virgin Media Business and Gigaclear among them – to roll out the new infrastructure.
The rise of ChatGPT and other humanoid-bypassing technologies in recent months is making life difficult for EU lawmakers as they grapple with how to regulate the use of artificial intelligence (AI), according to a Reuters report. The EU's AI Act, which its backers originally hoped would be passed this year, assigns applications of AI to three risk categories, from low to unacceptable.

— Paul Rainford, Assistant Editor, Europe, Light Reading
PARTNER PERSPECTIVES
- content from our sponsors