Eurobites: CDP-Macquarie comes in with bid for TIM's fixed infrastructure
Also in today's EMEA regional roundup: Liberty Global boss unimpressed with EU's "single European telecom market" dream; FAST forward for ad-supported linear TV; EU's cloud security plan comes under fire.
Telecom Italia (TIM) has received a non-binding offer from Italian state-backed lender CDP and Australian fund Macquarie Infrastructure for its fixed network infrastructure, including the assets of FiberCop as well as a stake in Sparkle, TIM's international services unit. The offer comes in the wake of a rival bid from US private equity fund KKR, which was rejected by TIM's board. CDP and Macquarie already own TIM's fiber-optic rival Open Fiber. TIM said it plans to discuss the new offer at a board meeting on March 15. (See Telecom Italia hopeful about future as it reveals plans for 2025.)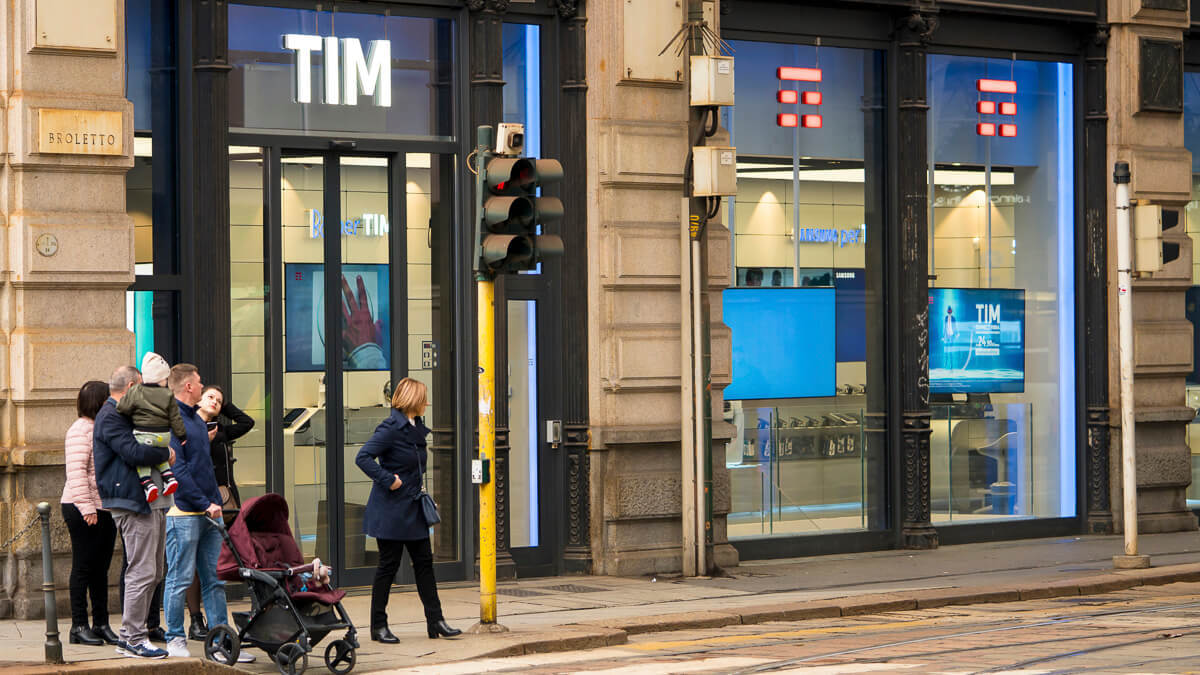 The European Commission's plans for a "single European telecom market" amenable to cross-border consolidation have not impressed the CEO of Liberty Global, Mike Fries. As the Financial Times reports (paywall applies), Fries dismissed the proposals as "a dream that doesn't reflect reality," adding that such mergers are "not going to happen." (See EU bigwigs gibber about M&A and fume about Huawei.)
A new report commissioned by Blue Ant International predicts that FAST (free ad-supported streaming television) channels will account for nearly 20% of the UK's $3 billion online ad-supported video market by 2027, meaning FAST channel revenue will quadruple over the next four years. The report, carried out for Blue Ant by Light Reading sister company Omdia, found that FAST is already a weekly habit for 15% of UK online viewers.
Poor old Big Tech. The European Centre for International Political Economy (ECIPE) has concluded that a proposed EU cloud security labeling system is discriminatory as, if introduced, it could exclude cloud hyperscalers such as Amazon, Google and Microsoft from providing cloud services within the EU bloc. As Reuters reports, the proposed scheme, from EU cybersecurity agency ENISA, requires cloud services providers to have their global headquarters in the EU and to process customer data within the bloc.
Full-year 2022 EBITDA (earnings before interest, tax, depreciation and amortization) at Telecom Egypt climbed 23% year-over-year, to 17 billion Egyptian pounds (US$552 million), on consolidated revenue that was up 19%, to EGP44.3 billion ($1.4 billion). Toward the end of 2022 Egypt Telecom signed a roaming deal with Orange Egypt which it believes will bring it annual savings of EGP1 billion ($32 million), starting in 2023.
Greece's Intracom Telecom has signed a frame contract agreement with Maxnet, a provider of data connectivity services in Sudan, for the supply of WiBas wireless access systems. WiBas systems operate on 28GHz spectrum.
Airtel Africa used a conference in Nairobi last week to restate its commitment to improving digital education across Africa and to discuss implementation of its partnership with UNICEF across 13 of Airtel's 14 markets. In 2021, Airtel Africa and UNICEF signed a $57 million, five-year partnership agreement committing to provide access to quality education for more than 1 million children by connecting schools to the Internet and providing access to zero-rated educational platforms.

— Paul Rainford, Assistant Editor, Europe, Light Reading
PARTNER PERSPECTIVES
- content from our sponsors