The Society of Cable Telecommunications Engineers (SCTE) aims to up cable's "green" ante by placing a big bet on a new initiative that intends to develop a range of best practices, strategies, and programs that can shave the energy costs of individual cable systems by as much as 30 percent.

SCTE is driving toward that goal with the launch today of a program dubbed the Smart Energy Management Initiative (SEMI), focusing on areas such as energy management processes and renewable energy technologies that can get a return on investment in the span of three to seven years. (See SCTE Goes Green .)

SEMI follows the debut of a green "pavilion" last October at the SCTE Cable-Tec Expo in Denver. That program included a general session that featured the energy-saving initiatives MSOs already had underway. SCTE followed in December with an inaugural members-only forum centered on the green topic. (See SCTE Expo Going Green.)

The National Cable & Telecommunications Association (NCTA) is throwing its support behind SEMI, and the initiative will be a cable-only vehicle for the foreseeable future. SCTE president and CEO Mark Dzuban confirmed that there's been no formal outreach or linkages to Green Touch, an initiative being headed up by Alcatel-Lucent (NYSE: ALU)'s Bell Labs that has set a lofty goal to make the world's networks 1,000 times more energy-efficient. (See Alcatel-Lucent Launches Green Touch and AlcaLu Leads New Green Mission.)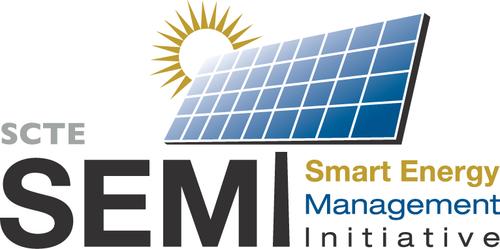 Goals: Best practices, energy-consumption baseline
Although the SCTE is cable's standards-setting body, the Society won't be developing green standards per se.

Instead, it's starting off by developing best practices, and expects to publish a document on that by mid-2010. By the spring, it intends to produce some "baseline energy consumption" calculations, giving MSOs a starting point and a way to tangibly identify the energy- and dollar-saving improvements they are making over a given span of time. The Society hopes to release that component, along with some updates on alternative heating and cooling solutions, on April 7 at the Comcast Center in Philadelphia. That meeting will mark the first of several SEMI-related events SCTE hopes to host this year.

Dzuban says results of all that work could be weaved into existing standards and the Society's own certification programs. Other info could end up coming out in whitepapers at upcoming Expos and in the displays of future green pavilions.

Although there's some political capital to be gained with such an initiative, SCTE's looking for SEMI to generate some significant bottom-line benefits for MSOs, Dzuban says, noting that US MSOs are typically burning up $300 million per year on utility costs.

"This is real material content around energy management and, subsequently, renewable energy solutions," he says, noting that the expressed intent is to develop programs and practices that can improve power and utility costs by up to 30 percent.

Dzuban says the initiative has the backing of the top 10 US MSOs as well as a range of Tier 2 and Tier 3 operators. He confirms that two vendors -- Alpha Technologies and CommScope Inc. -– are on board to provide data and guidance with fuel cells and solar energy systems. He expects other vendors to chip in, too.

SCTE will also be looking for member MSOs to step up and take significant ownership of the project, with plans already in place to elect a new chairman and vice chairman for SEMI within the next week, according to Dzuban.

As for the program itself, it's starting off with three areas of focus:

Facilities: Data centers, headends, and remote facilities that presently burn energy without much consideration for future improvements. The SCTE wants to correct that by managing and providing guidelines for those facilities, offering help with solar, wind, fuel cells, and other renewable power sources.


The fleet: SEMI will be extended to help with vehicle fleet management, looking specifically at alternative fuels and the integration of OSS platforms with global positioning and geographical information systems. The aim here is to make technicians more efficient with their routes, and perhaps cut truck rolls by 20 percent.


Outside plant: The SCTE's less specific in this category, but the broad plan is to uncover ways to drive out costs from the operation of cable plant.


Beyond that, SEMI will also vet how MSOs can safely purge and recycle antiquated gear (set-tops, modems, network interface units, etc.) with a forthcoming "E-waste" program.

— Jeff Baumgartner, Site Editor, Cable Digital News