The broadband fraternity is about to converge on Paris for the annual Broadband World Forum (BBWF) jamboree.

So what will be the key talking points in the French capital, other than the domestic social unrest that has already claimed Lady Gaga as a victim? (See BBWF: What a Riot!)

You'll be able to check out all the main breaking news and key developments at our Broadband World Forum Show Site, but as delegates, speakers, and exhibitors head for the French capital, here's a run-down of the key technologies and trends likely to be discussed over a liter of two of vin rouge on the show floor (cue countdown music)...

10. Where's Daisy?
For the past few years the BBWF exhibition has been blessed by the presence of top barista Daisy Rollo, who fueled attendees, including wild-eyed Light Reading party-crasher Mark "Brocolli" Brown, with the finest caffeine-based hot beverages known to man. (See BBWF's Liquid Gold and

Photos:

Broadband World Forum Europe Part I.)

While Daisy was hired by ADVA Optical Networking for Storage Expo, and made a most welcome appearance at this year's Management World show in Nice -- here's Daisy in action on the French Riviera -- she hasn't been booked to appear at this year's BBWF, which is a near catastrophe.

This is a very negative trend. It needs to be reversed for next year, OK?

9. Le net neutrality
Yes, even here in Europe, the issue of net neutrality is omnipresent, though it doesn't come with the fever pitch and sweaty palms that accompanies discussion of the topic in North America. "Net neutrality is certainly a live issue here -- the European Union is looking into it," notes Heavy Reading chief analyst Graham Finnie, who has just completed his latest broadband technology report, "Next-Gen PONs & Fiber Access: A Market Perception Study."

Indeed it is. The European Commission's Information and Society Directorate is currently poring over the responses to a public consultation on the matter, while Neelie Kroes, European commissioner for the digital agenda, spoke about net neutrality earlier in the year.

And the French regulator, Arcep , has issued its own proposals. C'est vrai! (See ARCEP Makes Net Neutrality Proposals.)

8. Home is where the network is...
"Show me a home where the buffalo roam, and I'll show you a house with a very messy carpet" is a refrain that sticks in the mind.

But it's how homes can, and will, be networked in the near future that's of interest to service providers (which want to stick their home gateways inside people's houses and help manage residential networks) and the vendors that are developing new chipsets and devices and promoting competing standards in an effort to score in the mass market. (See Atheros Unveils Hybrid Home Network Chips, Moto Unveils Home Network SPIT Tool, Home Networking's War of Words Rages On, and Swisscom Uses Pirelli Gateways.)

One of those competing standards is the recently approved G.hn, and word has it that Sigma Designs Inc. (Nasdaq: SIGM) will announce the first commercial G.hn chipset during the show. (See G.hn Gets Approved.)

What no one has figured out yet, though, is how to overcome the biggest obstacle of all when it comes to installing and managing home networks -- the homeowners. For them, remote management specification TR-069 sounds like a flash new car or a fast-food menu item ("I'll have extra prawn crackers with my broadband router software, please...").

Clever folk, though, are working hard on how to extend remote management and monitoring techniques into extensive home networks and bring down the cost of the customer premises equipment (CPE). That's quite the task.

7. Does my app look big in this?
It's all very well having a state-of-the-art fixed-access network (though I'm not sure anyone does...), but what's going to run over it that can make the network operator some money?

It sure as hell isn't over-the-top video or Apple Inc. (Nasdaq: AAPL) apps, so Europe's broadband operators need to figure out some value-added, revenue-generating strategies that don't just rely on VoIP or IPTV, and quickly!

"Which telcos might build their own apps stores?" wonders Finnie. "All the applications development, open API, and apps store work is happening in the mobile world, and there doesn't seem to be anything parallel happening in the fixed sector," notes the analyst.

Building an application store is just one option, though. There's a lot of talk about the potential of cloud services, of course, and the relationship between broadband developments and telco cloud deployments will be discussed in Paris, along with the future of unified communications, videoconferencing, and machine-to-machine (M2M). (See Juniper Heads for BBWF and NEC Heads for BBWF.)

And as ever, there's still plenty of debate about how service providers can best manage the video running over their networks, and how they can turn those video streams into revenues.

6. Mobile brings it... and then there's cable
More than any other BBWF before it, this year's event is set to be heavily infused with talk of mobile broadband developments, and how technologies such as Long Term Evolution (LTE) can fit into a multiservice broadband strategy. (See The Future of Broadband.)

Many of the large network equipment players heading for Paris want to talk as much about their mobile broadband offerings as they do about their fixed-line gear, and with some reason. "Mobile broadband has been the big talking point of the past 18 months –- it's the big story. The question is -- to what extent might a technology such as LTE become a substitute for fixed-line broadband?" asks Finnie. (Good question, mate! Discuss!!)

In addition, notes Finnie, Docsis 3.0 has given cable operators a new lease of life, and in some markets, such as the UK, DSL is being made to look a very poor second best to cable broadband in terms of average downstream speeds. (See ISPs Shamed by UK Broadband Speed Tests.)

On the one hand, then, the telcos need to keep an eye on all their cable and pure-play next-generation mobile operator rivals, and, for those blessed with their own fixed and mobile networks, figure out what part LTE might play in future broadband strategies. It's enough to keep you awake at night!

5. Capacity crunch
It's not just the access that's important when broadband strategies are being considered -– backhaul, metro, and core network capacity all have to be considered.

But what's the most efficient way of shunting packets around a network? How can operators avoid backhaul bottlenecks? Are there clever and affordable ways of storing/caching video content at the edge of the network that can take pressure off the transport connections? Will this list of questions ever end?

Different companies have different ideas about these transport issues, making it a bone of contention and an increasingly hot topic.

Heavy Reading's transport guru Sterling Perrin is heading to Paris this year, and says that "100 Gbit/s is going to get a lot of attention in 2011, since it's just been standardized, so the vendors will all want to position themselves as the numero uno innovator." Perrin is therefore expecting a barrage of 100Gbit/s noise on the show floor. (See the 100G Briefing Center for the latest on 100Gbit/s developments.)

Of course, another hot transport topic at the show will be: How the devil do delegates get from the airport to their hotels when there's no petrol for the taxis and burning cars are blocking the main roads?

4. Service Provider IT (SPIT)
We've said it before, and we'll carry on saying it... Service Provider Information Technology (SPIT) is IT.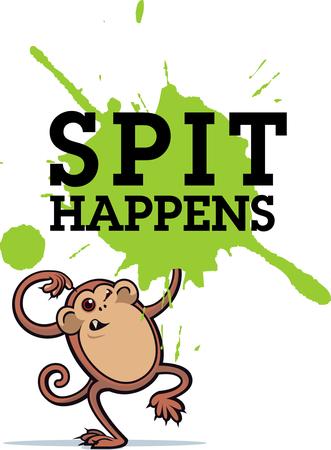 In the same way that a broadband network isn't much use without services and applications, it's not going to be much use without the supporting SPIT systems, which are becoming increasingly important in service provider strategies as the carriers figure out how they can cut costs and differentiate themselves from their rivals. (See The SPIT Manifesto.)

That's why this year's Paris show is going to see an increasing level of debate around topics such as policy management, OSS transformation, customer experience management, cloud services management, service delivery platforms, and the ongoing maturity of IMS (IP Multimedia Subsystem) elements. (See our Policy Management Briefing Center, SDPs Need a Revamp, Says Carrier, IBM Courts Telcos in the Cloud, and OSS: The Missing Link.)

3. Broadband's next top model
There are a number of technologies currently available to fixed broadband network operators, specifically the many flavors of DSL for copper lines, and various fiber-to-the-home options that deliver high-speed broadband services to buildings, businesses, and homes. But how and where should those technologies be deployed?

There are three main topics of debate here. The first concerns the provision of broadband connectivity to less densely populated and remote areas. This, of course, could involve a mix of wireless and wireline connections, but the key issue here is funding. Pretty much everyone agrees that ubiquitous broadband is good for economic development, but who's going to pay for farmhouses and remote villages to get decent connections? (See British Broadband Cash Survives Cuts and BT Preps 'Landmark' FTTC Investment.)

The second topic concerns the nature of the networks being deployed. For example, should there be a single infrastructure that is shared by multiple service providers? Australia and Singapore are trying this model. Where there are multiple infrastructure owners, should incumbent operators be forced to make their networks "open" to competitive carriers? That's a very contentious topic around Europe, and, of course, very dependent on regulatory decisions. (See Nucleus Connect Launches, AlcaLu Lands GPON Role in Australia's NBN, and Singapore Makes FTTH Strides .)

The third topic concerns the nature of the equipment deployed in operators' central offices (COs). With many carriers wanting to offer GPON-based fiber-to-the-home (FTTH), point-to-point FTTH, fiber-to-the-curb/cabinet (FTTC), and ADSL2+ services from the same CO, should they deploy multiservice access nodes (MSANs) that can house all these technologies in a single system (with interchangeable cards), or should they deploy separate boxes for the services? The big challenge here is efficiency -- power/cooling efficiency, space efficiency, and port efficiency.

2. A new lease of life for copper
Many operators have a lot of copper plant that needs some TLC if it's to achieve its full potential, so there's always a need for new technical wizardry that can make DSL services go faster and reach further.

The key technologies in question here are the three different levels of Dynamic Spectrum Management (DSM), which help reduce noise and interference on DSL broadband lines to increase their speed, reach, and stability.

DSM's principle exponent, Assia Inc. , already has a number of carrier customers for its Level 1 DSM product, which is currently used to manage nearly 35 million broadband lines.

Assia has just announced the first commercial Level 2 DSM product, and will be discussing that development in Paris, where CEO John Cioffi is chairing a session on DSL performance. (See ASSIA Gets Behind DSL Management .)

And Level 3 DSM, also known as "vectoring," is gathering momentum. The technology, which in theory will enable DSL speeds of more than 100 Mbit/s downstream, was standardized as G.vector (G.993.5) by the International Telecommunication Union (ITU) in April this year, and is being tested and developed by a number of equipment vendors, including Alcatel-Lucent (NYSE: ALU), Ericsson AB (Nasdaq: ERIC), and ECI Telecom Ltd. . (See Copper: Still a Precious Metal?, Bell Labs Touts 300-Meg DSL Test, ECI, Actelis Validate DSM, and Ericsson: We Can Do 500 Mbit/s Over VDSL2.)

The big questions here are:
To what extent can these technologies help operators meet near-, medium-, and long-term user bandwidth demands in real-world network deployments?
Will the ability to squeeze more life out of their copper persuade operators to delay the deployment of capital-intensive FTTH technologies?


Talking of which...

1. The future of passive optical networks (PONs)
What happens with next-generation PON technology will determine the shape of the broadband market in the future.

The key here is that there are a number of technologies that can take PON deployments to the next level and deliver amazing broadband speeds of hundreds of Mbit/s per end user over shared fiber -- the ITU 10G standard (XG-PON), the Institute of Electrical and Electronics Engineers Inc. (IEEE) 's 10G-EPON standard, and WDM-PON, which is not yet a standard. (See Finisar's Broadway Dabbled in WDM-PON, Moto Finishes Two XG PON Trials, WDM-PON Gets Its Day, LG-Nortel Demos WDM-PON Ecosystem, BBWF: ZTE Touts 10G EPON Trials, and BBWF: WDM PON? Bring It On!)

On paper, very exciting. But in the real world, very expensive.

That's a key issue, as pointed out in a recent Heavy Reading column, and by Verizon Communications Inc. (NYSE: VZ). (See No Sure Bets in NG PONs and Verizon: WDM-PON Still Sounds Expensive.)

So given advances in DSM technology for DSL deployments, the general availability of current-generation EPON and GPON systems, and the high cost of next-gen PON technologies, the main question up for discussion in Paris, and beyond, is posed by by Heavy Reading's Finnie: Is the world actually ready for next-generation PONs?

And does anyone really need 100 Mbit/s anyway? (See

CommunicAsia 2010:

What the FTTH?)

Have fun discussing those...

— Ray Le Maistre, International Managing Editor, Light Reading