AT&T's new fiber JV is smaller than expected, but still noteworthy
During the holiday break, AT&T announced a joint venture with private equity company BlackRock Alternatives to build fiber connections to up to 1.5 million new locations. Importantly, those locations will sit outside of AT&T's existing 21-state wireline network footprint, thus representing an expansion of the operator's wireline ambitions.
AT&T and BlackRock didn't provide much in the way of details on the venture, including where in the country it might build the new connections. The business will be headed by a former AT&T networking executive named Bill Hogg, who agreed to come out of retirement to lead the JV.
Of the few details available, analysts zeroed in on the size of the operation: 1.5 million locations, or roughly 15% of Frontier's fiber buildout goal of 10 million locations by 2025.
"Overall, we view it as a modest positive for AT&T longer-term, although perhaps not quite as 'needle-moving' as we had initially hoped," wrote the financial analysts at Wells Fargo in a recent note to investors on the new JV.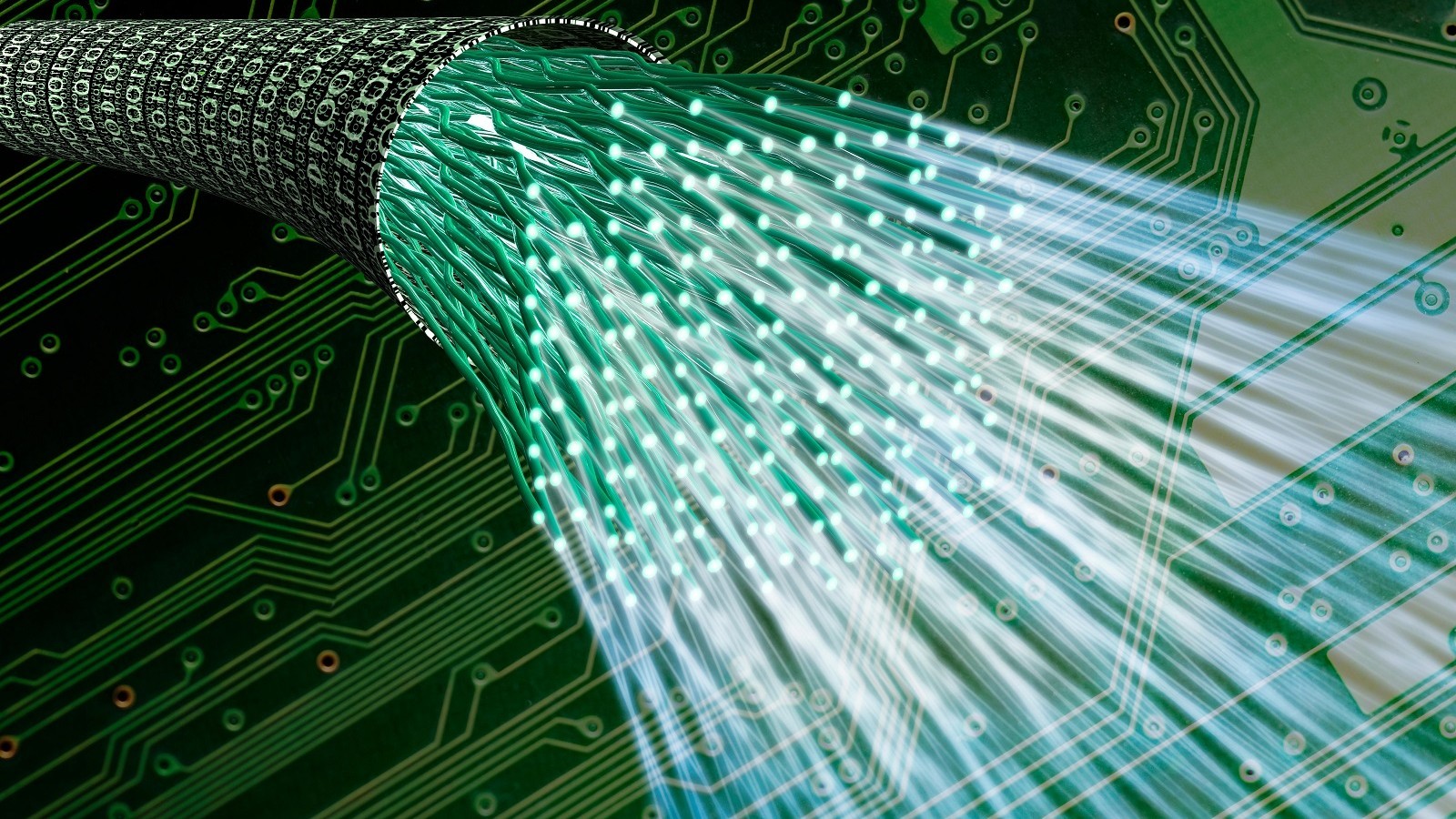 "We would view the venture as a modest positive for AT&T," agreed the financial analysts at New Street Research, adding that "the impact for other telcos is likely to be small, though this will depend on where exactly AT&T and BlackRock plan to build."
According to a Bloomberg report from November, AT&T had hired Morgan Stanley to help drive interest among investors for a fiber joint venture worth up to $15 billion. AT&T's new deal with BlackRock – to be called Gigapower, LLC – appears to be the result of those rumors. But Gigapower's 1.5 million planned fiber locations are notably fewer than the 4-5 million implied by the Bloomberg report, according to the Wells Fargo analysts.
A question of scale
It's true that Gigapower's plans are dwarfed by AT&T's own ongoing fiber network buildout. AT&T is spending around $4 billion annually to build fiber to up to 30 million total locations in its wireline footprint by 2025; it has so far constructed fiber to around 19 million locations.
But some analysts argue that Gigapower is still worth watching. For example, analyst Jim Patterson of Patterson Advisory Group wrote in his weekly newsletter that the Gigapower network will likely connect to some of AT&T's cell towers, thus reducing the operator's need to purchase backhaul connections from other operators. "The revenues lost to companies such as Lumen and Verizon and Comcast will carry high margins. Bottom line: The announcement is not surprising but has the potential to be broader and more impactful than our first read," he wrote.
And analyst Roger Entner of Recon Analytics told Light Reading that "this is a way for AT&T to spend other people's money to expand their reach."
Entner said Gigapower's first market will be Mesa, Arizona, where AT&T generated plenty of attention by announcing a fiber network project outside its existing wired network footprint. Entner said Gigapower ought to target markets that are similar to Mesa where fiber would pose a threat to existing cable and DSL operators.
And expanding its wireline footprint will also allow AT&T to sell a bundle of wired and wireless services – a strategy that is building up a head of steam across the industry. "AT&T should be able to leverage this dual-technology capability to not only attract new customers and revenue streams, but also increase customer retention as subscribers who take multiple services from a carrier tend to be 'stickier' and less likely to stray to a rival service provider," analyst Tammy Parker, at GlobalData, said in a statement.
Opening up
One final, noteworthy element in the Gigapower effort from AT&T and BlackRock is the joint venture's plan to provide an open access platform. AT&T will serve as Gigapower's anchor tenant, but other Internet providers will be able to sell their own services over Gigapower's network.
"This structure is particularly interesting to power companies who are looking for diverse, reliable fiber sources for their substation communications efforts. This would also be very useful to Waymo and other efforts by Google (including the YouTube TV + NFL Sunday Ticket)," Patterson wrote.
Indeed, Entner noted that AT&T is already offering wholesale access to its fiber network in select situations. He said Sonic in Oakland, California, is selling Internet services over AT&T's fiber network.
"Wholesale open access fiber networks are more common abroad (Europe and Latin America, sometimes by regulatory enforcement) and creates a precarious position for a telco to be building one, as AT&T could effectively enable competitors," warned the financial analysts at Cowen in a recent note to investors.
But Parker, with GlobalData, suggested the open access model is a wise move because it could position Gigapower to score some government funding from the NTIA's $42 billion Broadband Equity, Access and Deployment (BEAD) program.
"AT&T's JV with BlackRock has the potential to alter the broadband landscape, not only by enabling AT&T to market fiber in more markets but also by providing a platform for public-private broadband partnerships between Gigapower and local municipalities. However, it will take time to see results from this long-term play," she said.
Related posts:

— Mike Dano, Editorial Director, 5G & Mobile Strategies, Light Reading | @mikeddano
PARTNER PERSPECTIVES
- content from our sponsors