AT&T Investigates DSLAM Explosion

Comment (27)
AT&T Inc.
(NYSE: T) says it is still investigating what caused one of its access equipment cabinets to explode and catch fire in a suburban Houston neighborhood nearly two weeks ago.
According to residents in the 8200 block of
Clover Gardens Drive
, the explosion shook one nearby house, damaged a fence and some siding, and destroyed several thousand dollars worth of telecom gear, including a DSLAM, installed as part of AT&T's
Project Lightspeed
.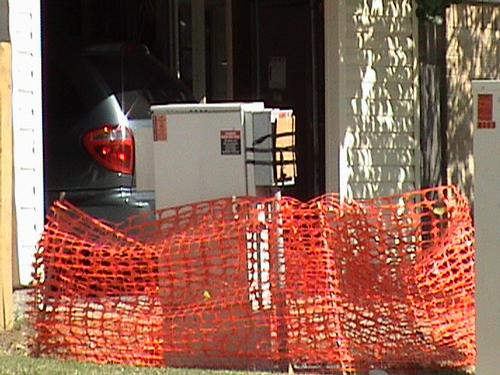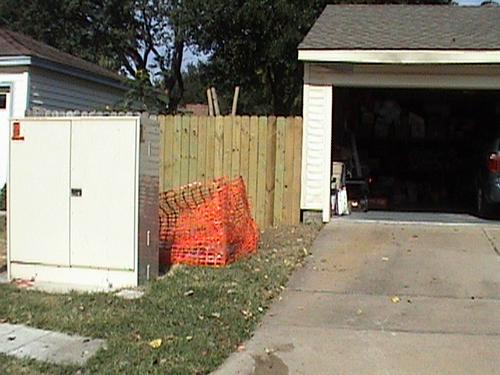 "We're looking into all the possibilities for this fire, including a gas leak, electrical issue, or an act of vandalism," says AT&T spokesman Wes Warnock, in an email response to
Light Reading
. "Our investigation is ongoing."
While AT&T investigates, James Harrison, 79, says his property was damaged by the explosion and subsequent equipment fire. On his lot, a new section of fence stands where the old one was broken by flying debris. On the front of his house, next to the garage, the siding appears misaligned and one section near the roof has been twisted away from the house.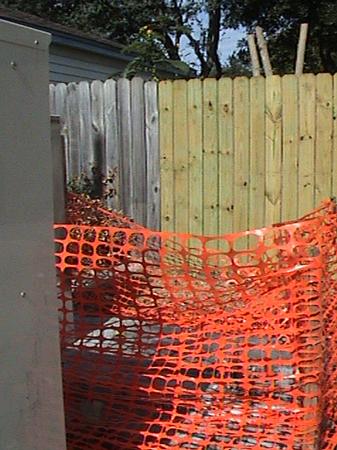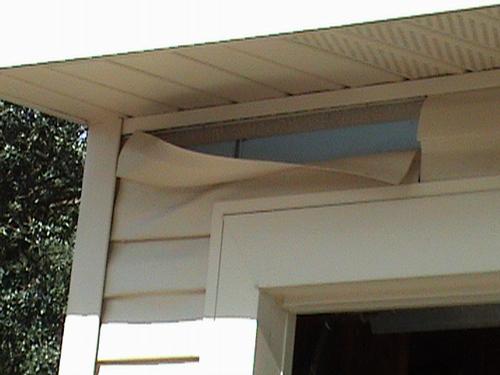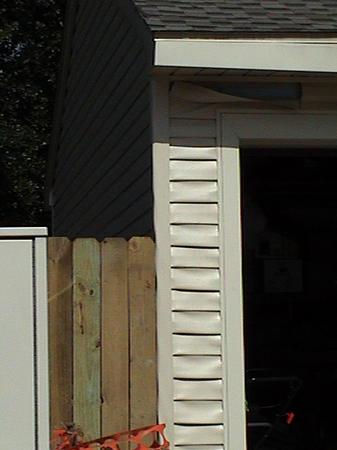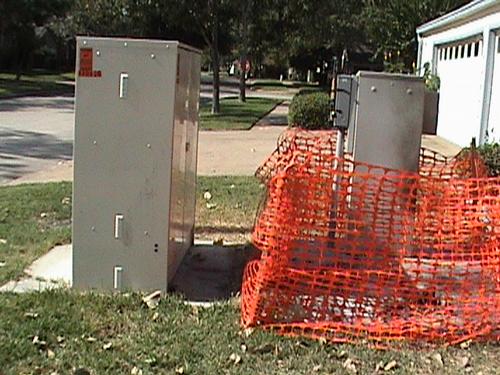 The cabinet farm outside Harrison's house was typical of AT&T's new access network deployments. (See
Hunting Project Lightspeed
.)
Closest to the street is a crossconnect box that was relatively unscathed by the DSLAM debris. Next to where the DSLAM used to be is a damaged pedestal, which supplied power to the DSLAM and the cabinet's cooling system.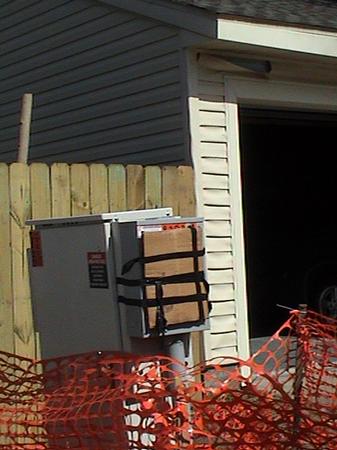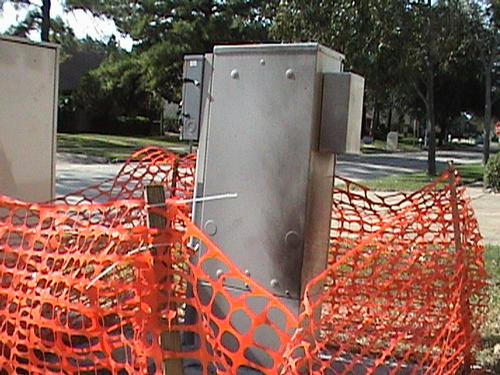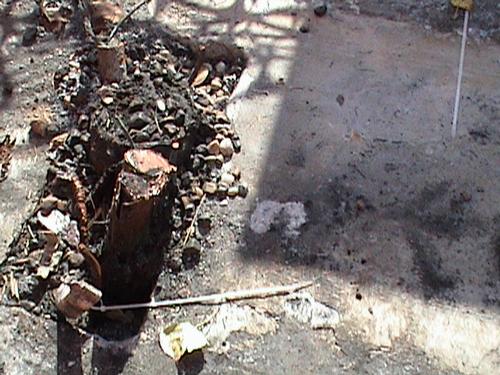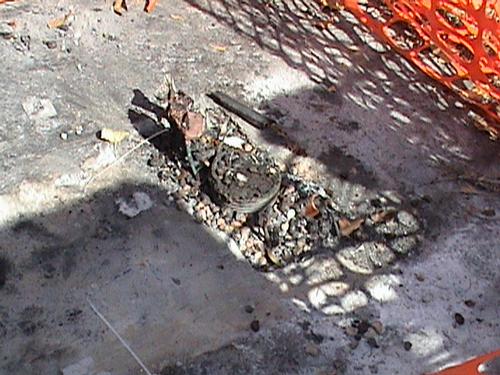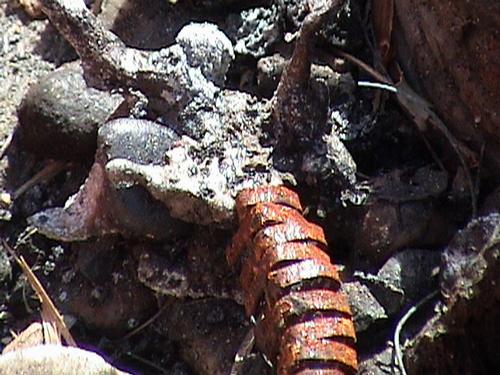 IP DSLAM maker
Alcatel
(NYSE: ALA; Paris: CGEP:PA) and lithium-metal polymer battery manufacturer
Avestor
, two companies whose gear is being widely deployed in AT&T's access network, did not respond to requests for comment by press time.
Canadian firm Avestor,
honored
as an AT&T outstanding supplier in June, filed for bankruptcy on October 31. In a statement on its Website the company says: "Considerable sums were invested in developing a battery that could be marketed profitably to the telecommunications industry; nevertheless, the enterprise was not able to reach the break-even point... Consequently, it is no longer able to continue operations."
Whatever the cause of the explosion, Harrison recounts that his wife, Mabel, who was home when the DSLAM cabinet was destroyed, said the blast was significant and debris went in at least two different directions. "It went about 50 feet to the other side of the yard and some pieces of the box went down the street," he says. "It shook the house pretty good."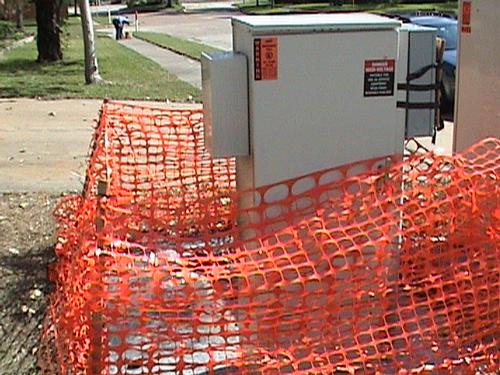 Meanwhile, as
Light Reading
has reported earlier, fiber optic equipment cabinets have been going up in 13 states as AT&T nears the official launch date of its U-verse service outside its initial two markets, San Antonio and Houston. (See
AT&T: We're Sticking With FTTN
and
AT&T Set to Expand Its U-verse
.)
Within 24 hours of the DSLAM's demise, Harrison says an AT&T crew came and picked up the pieces, hauled off the debris, and wrapped the pitch where the equipment had been sited in orange protective netting. Since then, however, no one has been in touch with Harrison about the damage to his house and fence, or to say when the eyesore in his front yard will be cleaned up. "They're supposed to come back and tell us what happened, but nobody's come back," he told
Light Reading
on Sunday.
— Phil Harvey, News Editor,
Light Reading
, and Andrea Quezada, special to
Light Reading