DALLAS -- Green Telecom 2008 -- As corporate budgets tighten, going green and saving green are becoming synonymous, and that wasn't lost on the crowd attending the conference here today.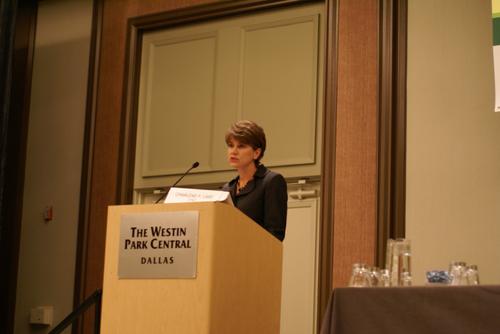 "We're all trying to conserve cash," said Kathy Loshbaugh, VP of network engineering at Sprint Corp. (NYSE: S). "And I think now is a perfect time to look at energy costs."

During the conference keynote address, AT&T Inc. (NYSE: T) VP of public affairs Charlene Lake said the big telco she works for is just beginning to understand how influential it could be in driving its suppliers to conserve energy and in helping shape industry standards that make power consumption a reportable metric that is used to influence purchasing decisions.

To that end, Lake spotlighted some of AT&T's recent work in becoming more aware of its corporate carbon footprint. This year, for instance, the company changed how it was buying electricity for its facilities in Austin; it now gets 10 percent of the power used for those buildings from wind power.

On the rooftop of its San Ramon, Calif. campus, AT&T is installing a 1 megawatt solar power system, a move that will cut normal power consumption by 4,300 kilowatt-hours per day. The company's corporate sustainability report, released earlier this month, boasts that the San Ramon solar panels will generate enough "to power more than 165 homes each year."

Maybe that's a drop in the bucket considering how much electricity a corporate monster the size of AT&T actually uses, but Lake's point is this: "There has to be a start." Waiting on industry standards and a supply-chain overhaul to start conserving energy won't cut it.

"If you're not at the table, you're on the menu," Lake declared, just as the session broke for lunch.

Attendees here had plenty of ideas for the AT&Ts of the world to save energy. "They should go unplug all the stuff that they're not using," said industry analyst Kermit Ross, principal of Millennium Marketing. In big phone company central offices, as many as half of the access lines aren't being used, he said, yet the linecards attached to those lines are powered 24 hours a day, seven days a week.

In turn, putting solar panels on the roof of central offices would "generate all the DC power those switches could ever use," Ross said.

Green broadband
The move for carriers and their suppliers to start promoting more environmentally friendly choices will be a marketing boon for bandwidth, said Heavy Reading analyst Stan Hubbard. Think of all the trips to the bank and paper bills we've already avoided. "Broadband is the digital fuel for the global economy," Hubbard said with a grand sweeping gesture.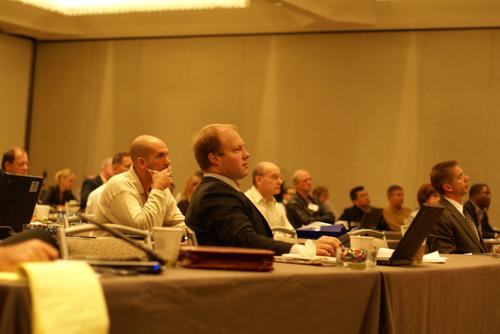 Indeed, telepresence, broadband services, and other ways of connecting people were touted all day here as ways to keep cars off the road and reduce emissions. The telcos have never marketed such services as anything other than digital necessities, so perhaps this is the beginning of a sea change.

Still, not all are convinced a fast broadband hookup does anything for the environment. "How does having broadband help keep you off the road?" one observer here was overheard asking. "The only thing people around Dallas use broadband for is to help them print up driving directions."

Vendor watch
For vendors, the green declarations from service providers at conferences like this might just mean that more brown stuff is going to flow downhill and land on their doorsteps. "We push our vendors to provide more functionality while using less wattage," said Charter Communications Inc. 's VP of network operations, Keith Hayes.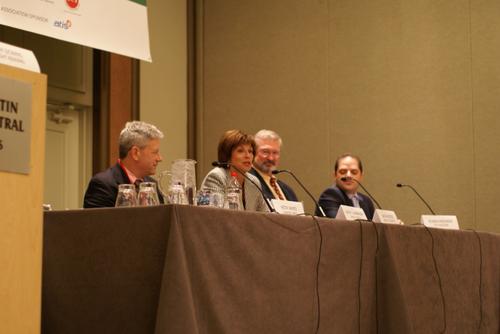 AT&T's Lake said that, in January, that telco will produce a document that will detail AT&T's energy expectations to equipment vendors across the board -- from cellphone makers to optical networking vendors. And, while vendors look forward to those energy proclamations from their biggest customers, it was also made clear here that one way to save energy is to keep useful stuff out of the landfills.

"One thing you don't do is trade out your equipment before its time," said Sprint Nextel's Loshbaugh. — Phil Harvey, Editor-in-Chief, Light Reading