Eurobites: A1 'deeply unsettled' by Vivacom's Bulgarian foray
Eurobites: A1 'deeply unsettled' by Vivacom's Bulgarian foray
Also in today's EMEA regional roundup: Orange et al begin work on Medusa subsea cable; GDPR without tears; the joys of roaming in the EU.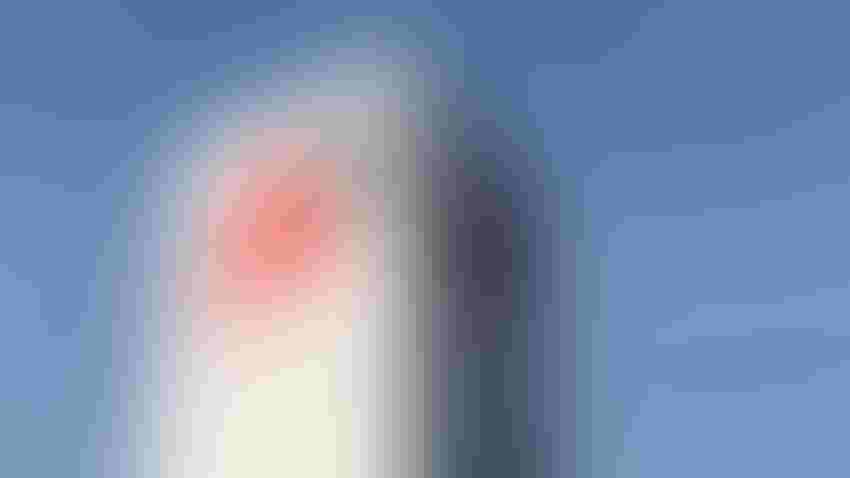 (Source: Bozac/Alamy Stock Photo)
Also in today's EMEA regional roundup: Orange et al begin work on Medusa subsea cable; GDPR without tears; the joys of roaming in the EU.
Austria-based A1 Group, the parent company of A1 Bulgaria, has declared itself "deeply unsettled" by the Bulgarian competition authority's decision to authorize Vivacom's acquisition of Networks-Bulgaria , the largest operator in northern Bulgaria, as well as six other smaller companies across the country. According to an A1 statement, the CPC's decision "reinforces the potential for the creation of a dominant player in the Bulgarian telecom marketplace, which poses significant disadvantages for the consumers." A1 envisages Vivacom acquiring more than 60% of Bulgaria's TV distribution market and nearly 40% of the broadband market, a state of affairs that A1 says "not only hampers market competition but also runs counter to the best interests of society as a whole."
Orange, Alcatel Submarine Networks (ASN), Elettra Tlc and Medusa have begun construction of the Medusa subsea cable system which will provide connections between Morocco, Portugal, Spain, France, Algeria, Tunisia, Italy, Greece, Cyprus and Egypt. The section linking France and Tunisia, called Via Tunisia, is co-funded by the EU under the Connecting Europe Facility (CEF) program. Orange will provide landing stations in France, Tunisia and Morocco. Once complete, Medusa will span more than 8,700km, making it, says Orange, the longest cable in the Mediterranean.
The European Commission is proposing a new law which, it says, will "streamline cooperation" between the various EU member states' data protection authorities when enforcing the General Data Protection Regulation (GDPR) in cross-border cases. The new law, if passed, will set up specific procedural processes which the authorities must follow when applying GDPR in cases that affect individuals located in more than one member state. The hope is that the new rules would bring swifter resolution of such cases.
In other Brussels-related news, the European Commission's latest Eurobarometer survey reveals that more than 81% of EU residents are aware of and benefiting from "roam like at home," in other words, calling, texting and using mobile data in the EU, Iceland, Liechtenstein and Norway without incurring extra charges. However, the study also found that a 49% of those surveyed occasionally switch off data roaming when traveling in these countries in the misguided belief that they are avoiding surcharges by doing so.
A number of Virgin Media customers in the UK are unable to access their historic emails following technical problems that began on June 19, the BBC reports. Virgin Media said: "Unfortunately a part of the hardware that manages our mailbox platform experienced a failure, which overloaded the servers and caused service disruption for some email users … Fixing this issue is taking longer than we anticipated but our teams are working flat out to fully restore all historic emails as soon as possible." One customer told the BBC that emails containing messages of condolence following her husband's death were among those she was no longer able to access.
In more positive news for the cable company, Virgin Media customers with Virgin TV 360 or Stream can now directly access the ad-supported Pluto TV streaming service via their set-top box at no extra cost.
Vodafone has joined forces with Exchange Communications, a supplier of in-building cellular systems, to bring the wonders of 4G to those living, visiting or working in Battersea Power Station, an iconic London landmark which stood derelict for years before being recently converted into posh apartments, bars, restaurants and shops.
Gail's Bakery, the top-end supplier of "craft" breads and pastries in London and other UK cities, has turned to Ericsson-owned Cradlepoint for 5G connectivity in its stores to support IoT devices such as smart ovens, fridges and cookers. OK, write your own network slicing gag here, people…
— Paul Rainford, Assistant Editor, Europe, Light Reading
Subscribe and receive the latest news from the industry.
Join 62,000+ members. Yes it's completely free.
You May Also Like
---